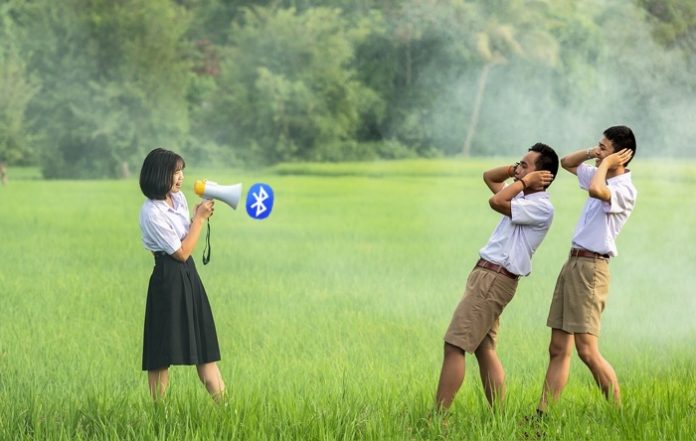 One convenient way to address a large gathering without damaging your vocal cords is by using a loudspeaker.
You can easily find an excellent sounding handheld loudspeaker on Amazon for cheap. But if you already have got Bluetooth speakers, you might be able to use it as a handheld megaphone.
The technology is pretty simple, and it's already there in the Bluetooth speakers. When the Bluetooth speakers are connected to your smartphone, you can play songs, podcasts on the loudspeaker.
One of the most common use cases for a portable Bluetooth speaker is taking them out with you on picnics and other outdoor adventures.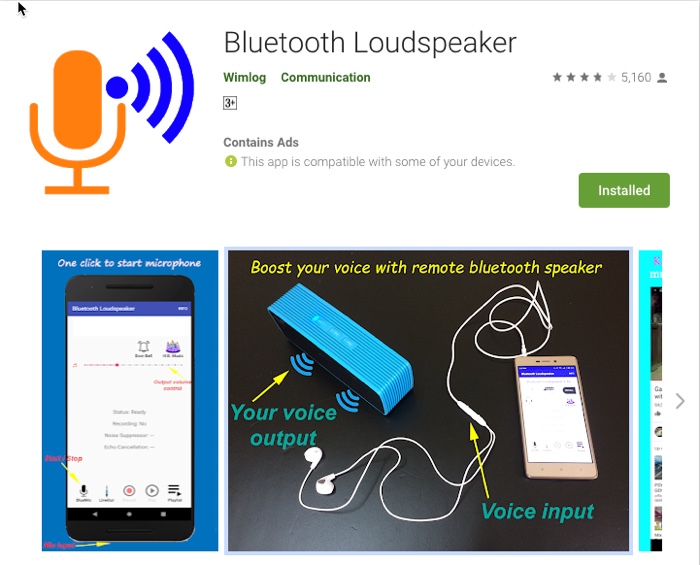 And you can use it as a portable loudspeaker. You need to install an app on your mobile phone. If you have an Android, you can install this app called Bluetooth loudspeaker from the Play Store.
Once installed, make sure w speaker is connected to your smartphone, and you will be able to use your smartphone as a mic, and whatever you are talking to add can be heard on the Bluetooth speaker.
And since the connection between the Smartphone and Bluetooth speaker as wireless, you can place the Bluetooth speaker at one point and have your mobile phone with you within its range, which is usually 10 to 15 feet.
The sound quality and the loudness will depend on the kind of Bluetooth speaker you have, but it will mostly get the job done.
If you are in a profession where you have to regularly use a megaphone or a loudspeaker, it would be advisable to buy a dedicated portable loudspeaker since it is not too expensive and can get them from Amazon from anywhere between $15 to $25.
A few fun use cases for this Bluetooth loudspeaker app
You can prank someone by putting the Bluetooth speaker at a weird place and then wirelessly talking to them. Like putting it in a bucket and then talking to strangers, as if someone is stuck in a bucket.
It also can be used for broadcasting something to people within the house. Like if you are connected to a Bluetooth speaker in the other room, you can broadcast your message using this app.
Since it uses Bluetooth connection and outputs the Bluetooth device's sound, you can connect Bluetooth earbuds for Bluetooth headsets and secretly is listen to conversations. If you could leave your smartphone on the table while making a quick trip to the loo, you will be able to listen to the conversations, although I believe it will be a little too extreme use case.