If we compare Mobile phones of today with the Mobile phones of the Last year, there is so much advancement in every department, but one thing has remained the same, at least for the last few years.
And that is, the Battery. The smartphone makers want to address this issue, but with the slimness of the phone is one of the competing factors, no one wants to risk it by thicking their smartphones for more battery, instead, they brought Fast charging abilities.
So if they couldn't pack in more power, they let you charge is faster, which helps a bit. Usually, with fast charging capabilities, the Li-ion Batteries take one hour to charge
But it's still a lot of time,  and this is what Samsung Advanced Institute of Technology (SAIT) has been trying to address. And it seems they have been quite successful at it.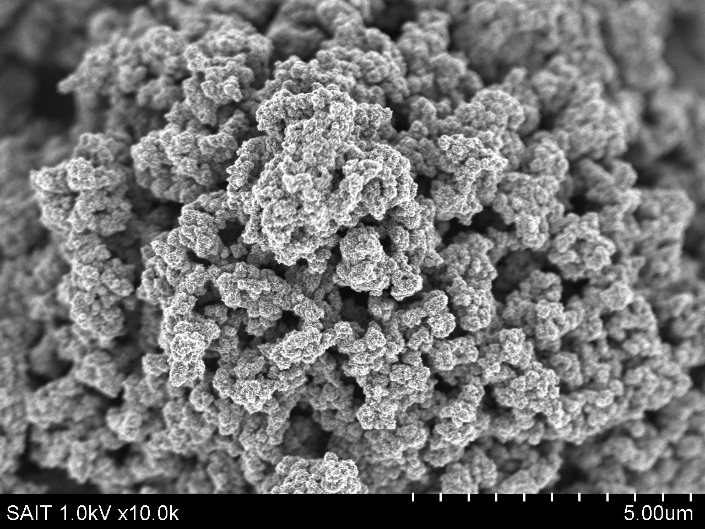 According to the Samsung's report, they have developed "graphene* ball," a unique battery material that enables a 45% increase in capacity, and five times faster-charging speeds than standard lithium-ion batteries.
That means your phone's batteries can be charged in just 12 minutes, and that too with 45% more power storage.
"In theory, a battery based on the "graphene ball" material requires only 12 minutes to fully charge. Additionally, the battery can maintain a highly stable 60-degree Celsius temperature, with stable battery temperatures particularly key for electric vehicles," reads Samsung blog.
Another thing mentioned by the Samsung blog is that during the whole charging process, the temperature of the battery is stable at 60% which can be marked as safe for Mobile phones.
Lithium-ion batteries, that were commercialized in 1991 are seen everywhere, in several portable electronics and not a just mobile phone, we even have dedicated power banks made of Lithium-ion batteries.
And now even the electric cars are becoming mainstream. So this new Battery technology can greatly benefit other industries and not just Mobile phones.
But before you get too excited, the technology won't be available to the general public for quite some time.
We have been hearing news about the success of such developments in the Lab but nothing really came out to get commercialized. I think maybe 2020 will be the year when we'll see Smartphones having such magical batteries that can be juiced up in just a few minutes.
Until then, you can either buy these battery heavy Smartphones or simply buy a good power bank from Amazon.com.