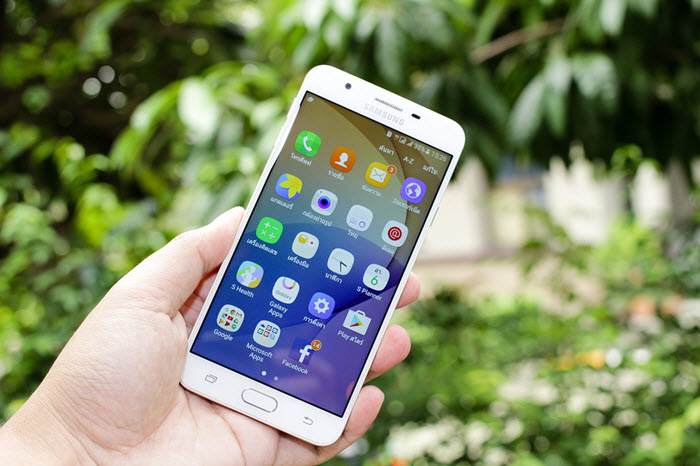 In this article, you will find the best themes for Android so that you can personalize your Android smartphone.
Over the years the smartphone market has changed drastically, we have Android smartphones in every category, but the thing is, mostly all the smartphones in every category look pretty similar to each other.
And the fact that they run on Android OS, they look pretty same from the inside as well. This is one of the reasons why Android Smartphone manufacturers put their own skins on the top of Android OS to make it look different from other smartphones.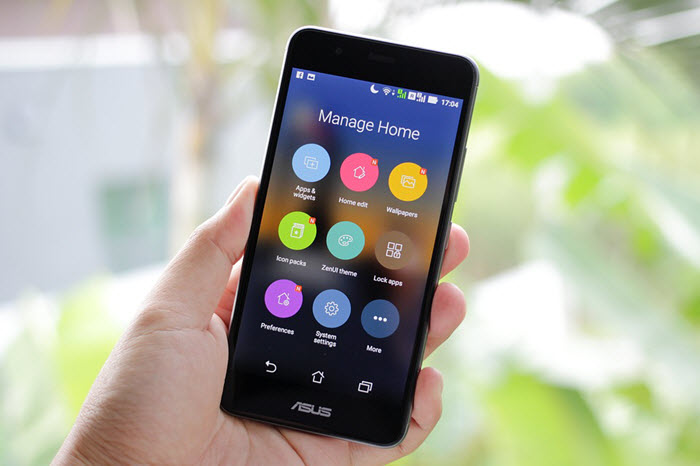 But even then an Android smartphone from the same smartphone manufacturer would look the same, this is where Android personalization comes into play and thankfully Android offers a lot of options to personalize your Android smartphone.
From Wallpapers to the Icons to the Themes that you can install on your smartphone to give it a completely different look. It is pretty much like a computer where you can install themes so that it looks visually different from the one that comes out of the box.
Best Android Themes
What are themes?
Before we get started with it, let's have a brief understanding of what actually theme means for Android smartphones.
A theme for Android smartphone is a package of launchers, wallpapers, Widgets, Icon packs, Sounds and other elements, that can be installed on an Android smartphone to get the different visual look.
A great thing about Android themes is that you can apply in a single tap and you do not have to go through each of the separate steps to set it up.
You can get a lot of Android Themes from the Google Play Store itself. However, to get the maximum compatibility, you can visit the Theme app pre-installed on your smartphone by your smartphone manufacturer
Almost every smartphone brand has got some kind of access tour theme store from where you can download Android themes specific to the brand.
Xiaomi smartphones have got me theme store from where you can get themes for Xiaomi smartphones similarly Samsung Galaxy also has got it themes app that can be installed from the Samsung app store.
Best 3D Themes for Android
The 3D themes are actually pretty cool to look at, they give you an illusion that the icons on your smartphone or floating. There are a lot of 3d themes for Android phones available for free download from the Play Store.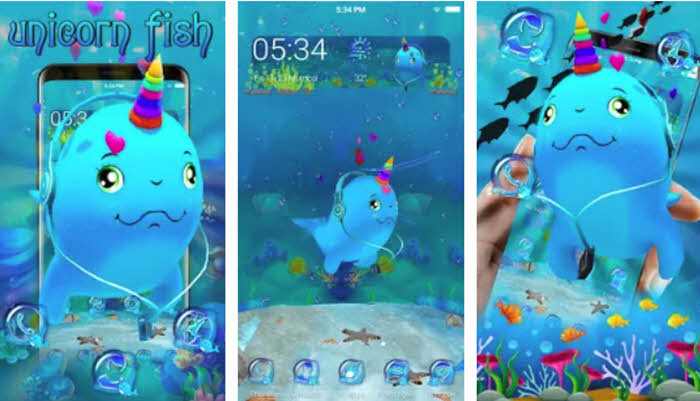 This gives you a collection of 3D themes for Android phone, from Animated clock to underwater organisms, there are different 3D Android themes available that would look great on your smartphone.
There are individual 3D themes available as well, such as the 3D Themes World app offers Mobile model specific 3D themes.
These are few of the 3D themes available for Android smartphone, remember, these are not perfect since most of them are generic and are meant for every smart Android smartphone out there.
So, the best thing you can do is, install it and then find the things that you do not like and replace them individually, such as, the wallpapers or the launcher.
Best Wallpapers for Android
Most of the time you already get a handful of wallpapers on your smartphone that you can choose from, these are high-quality handpicked wallpapers for your particular smartphone. But no one is stopping you from setting up a custom wallpaper.
It could be the photo from the photo gallery that you have clicked, or it can be a photo clicked by a professional photographer.
We have already written about finding perfect free HD wallpapers for your smartphones, I would recommend you check out the post.
There are also a number of Live Wallpapers available for Android smartphones, these are Wallpapers with some kind of motion in it, which means they look live.
Fish Aquariums are one of the popular live wallpaper styles available for Android phones, but the Google Play store has a range of wallpapers. Apps like Live backgrounds have got a collection of cool live wallpapers you can use on your Android smartphone.
Note: Since these are motion wallpapers, they play constantly on your phone, which will use additional battery power on your smartphone. 
You can also select a Theme then change the wallpaper if you don't find the wallpaper packaged in the Android theme appealing.
Best Android Launchers
Just like you can change the wallpapers on your smartphone according to your choice you can also replace the default app launcher on your smartphone.
There are a lot of the Third party App Launchers available for Android which not even give a different visual appearance but also have got a lot of added features.
These features include, but are not limited to, offering in the option of hiding apps from the app drawer section, quick actions, Widgets that you will get on the home screen.
Nova Launcher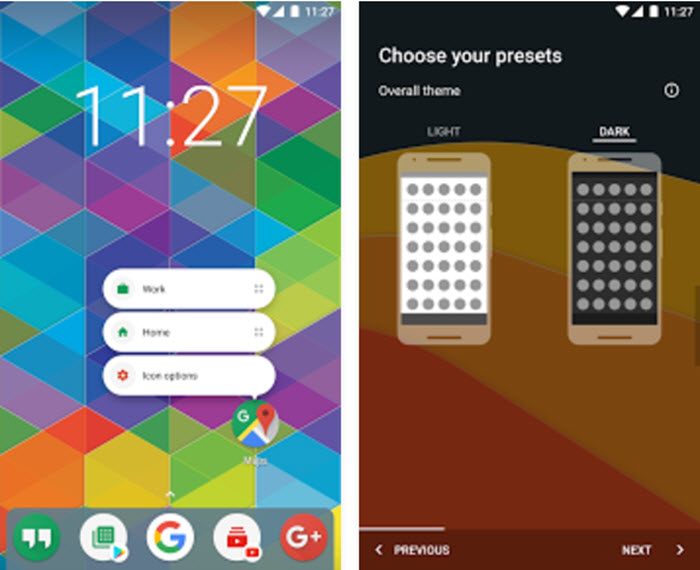 If you do not want to spend a lot of time finding out which one would be the best and your simply looking to use a Launcher application on your smartphone then Nova Launcher is the launcher you should try.
It has many new features including swiping up to get to the app drawer, mimicking the look of pixel launcher, locking app icons etc.
If you want to read more about the Nova Launcher you can check out this article where we have talked about its features in detail.
OO Launcher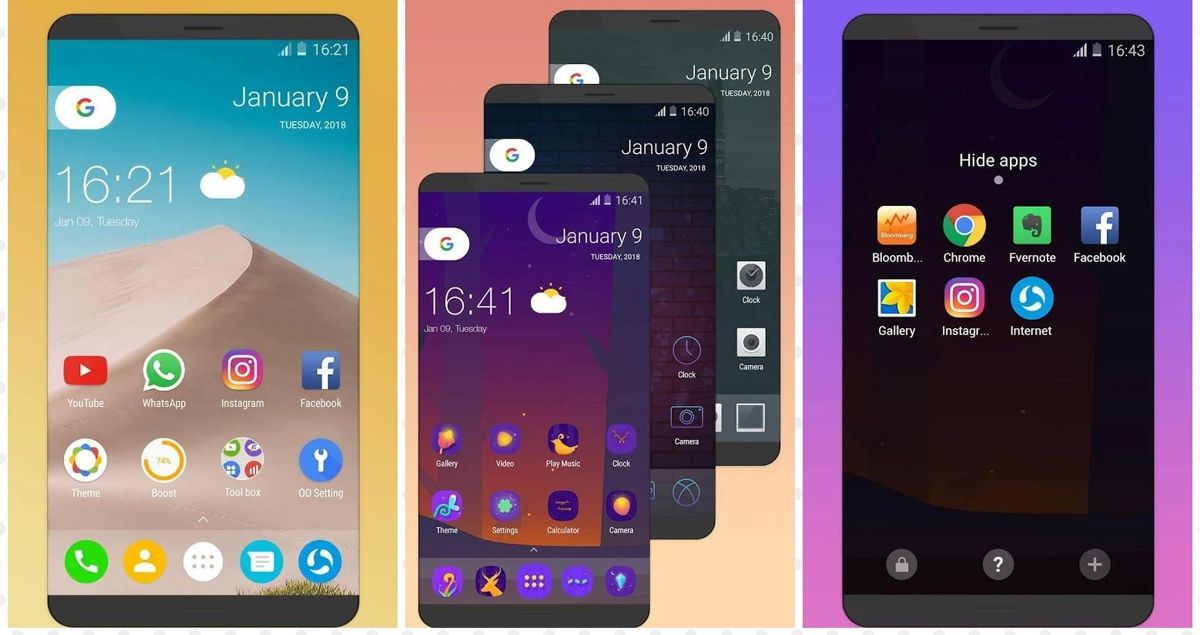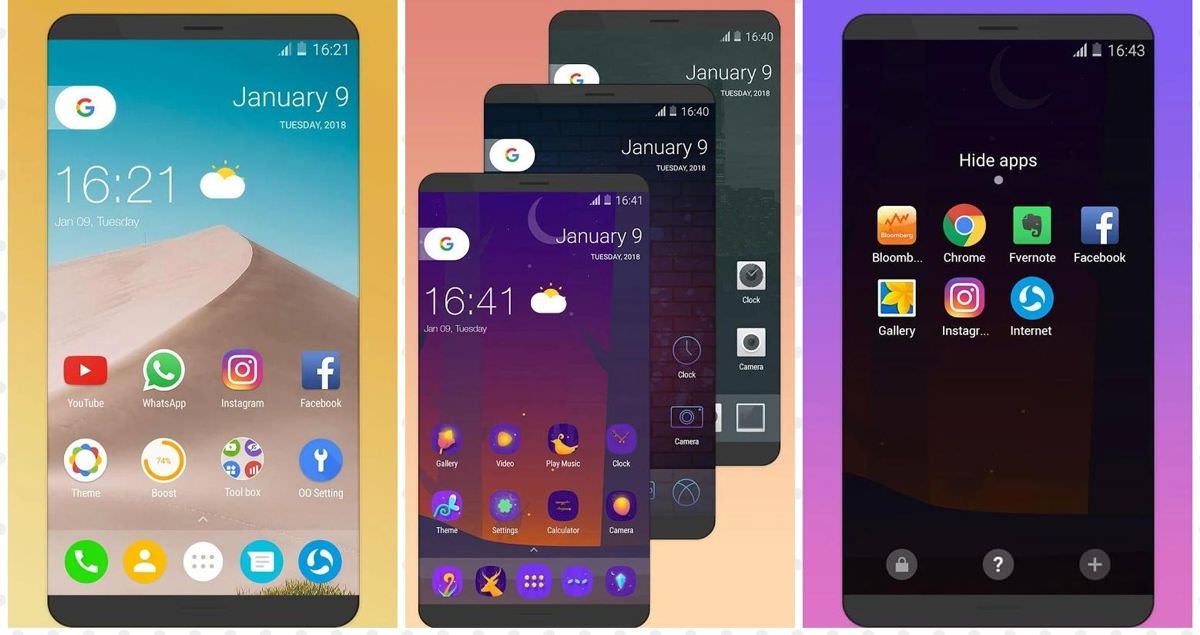 OO Launcher brings the styles of Android O, which gives round icons, vertical app drawer, context popup menu, and unread notification counters on the apps icons.
The app also offers features like App Hider/ locker and private folder.
You can also choose between the normal mode and night mode. Since most of the smartphones these days come with an all front screen, gestures play an important role, and this launcher offers support for a lot of gestures.
If you want to customize the launcher heavily, the OO Launcher will let you change themes, icon packs, backgrounds and much more
Flick Launcher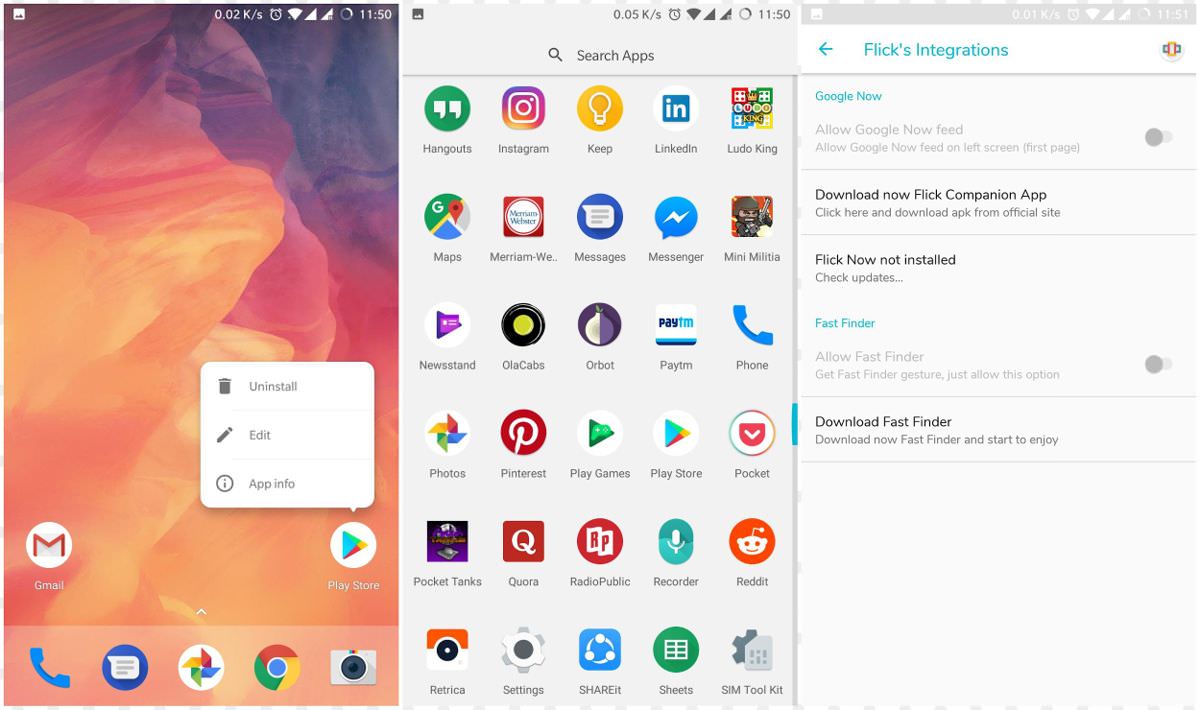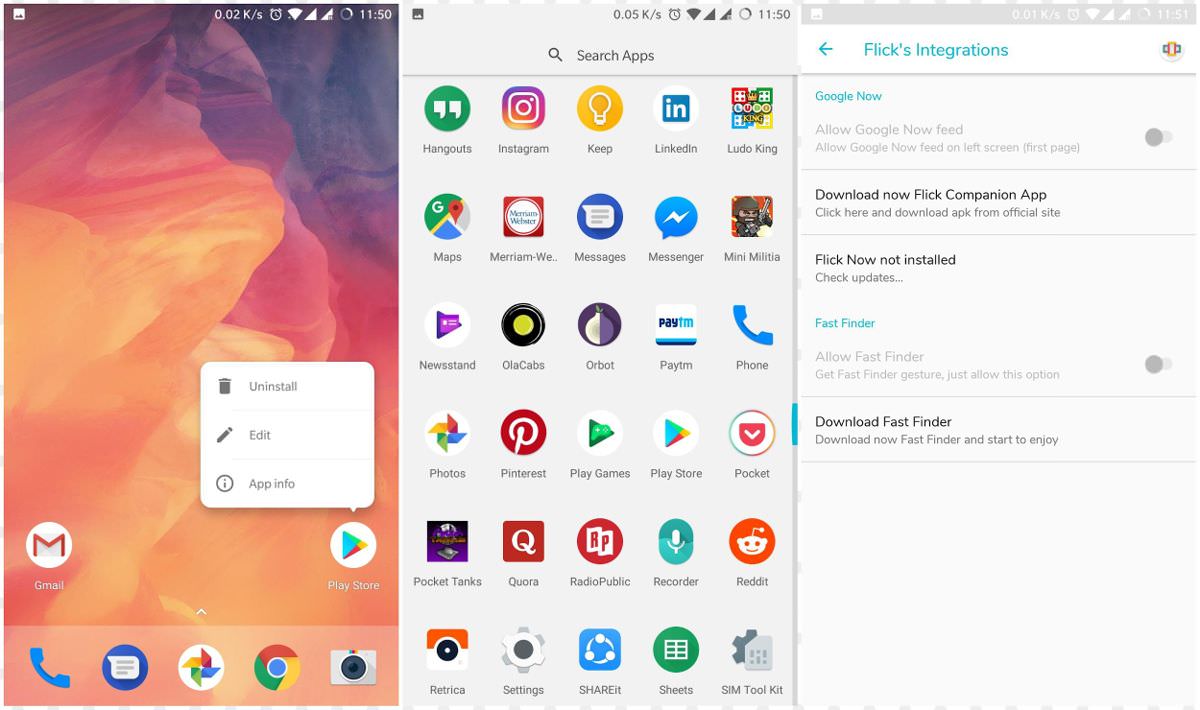 Flick launcher offers a pixel launcher style interface for the apps. The launcher also has got the App Hider/Locker feature built right into it and you can protect the apps using a password or your fingerprint.
It offers all other features that you expect from a decent Launcher app, suggest the app shortcut, notification badges, and gestures, as we talked about in the above section.
Hola Launcher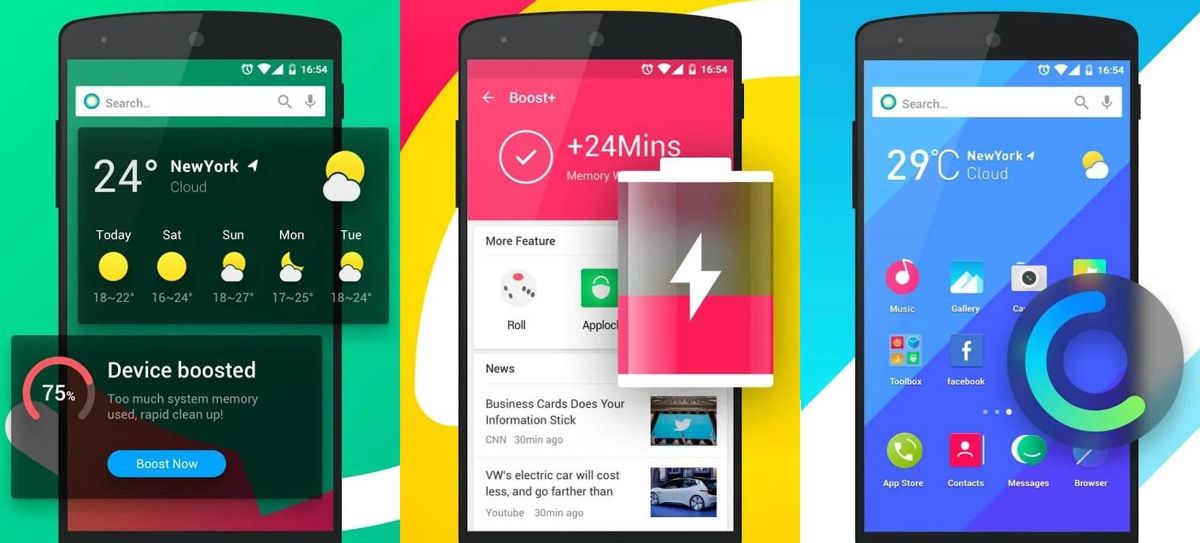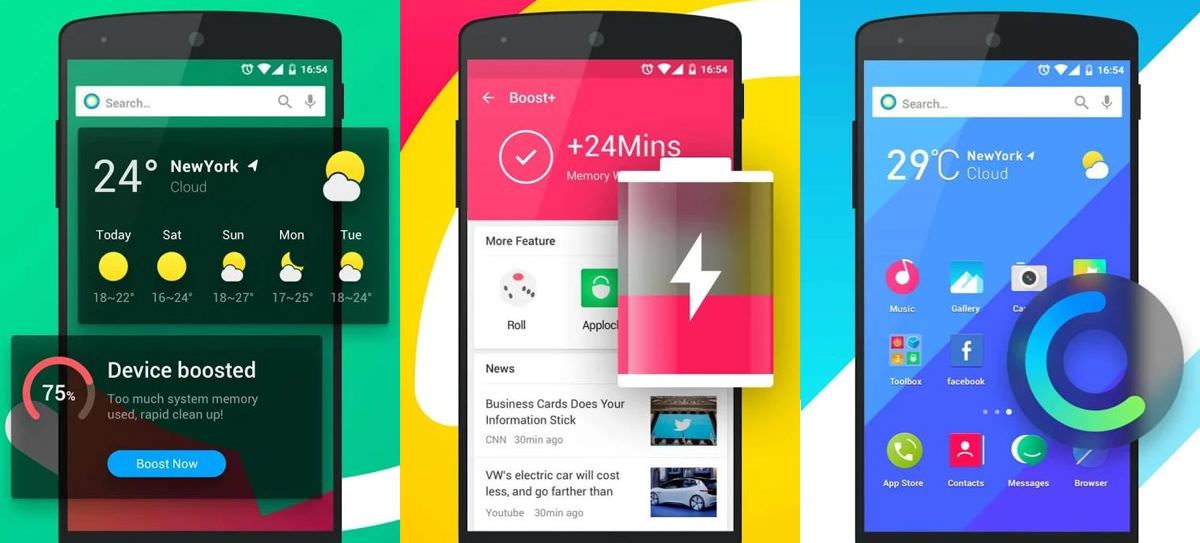 The Hola launcher brings tools like App Manager, battery saver, and performance booster. There is also an interesting feature called Omni swipe, which would let you coupon and switch apps from any app or screen.
You can also change the fonts, themes, and wallpapers on your smartphone using the Hola launcher.
Microsoft Launcher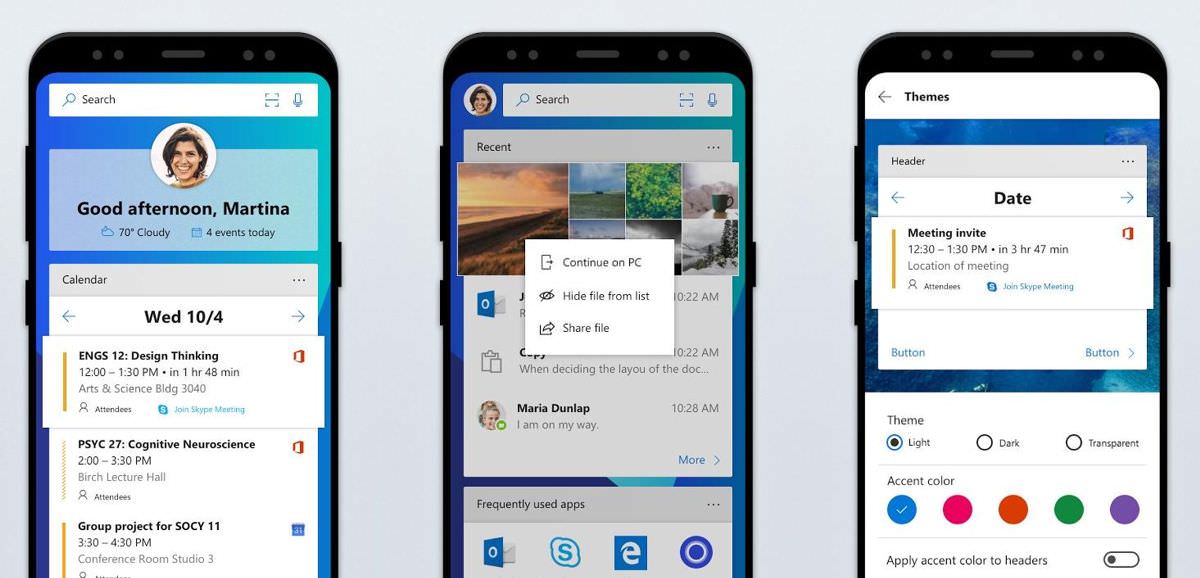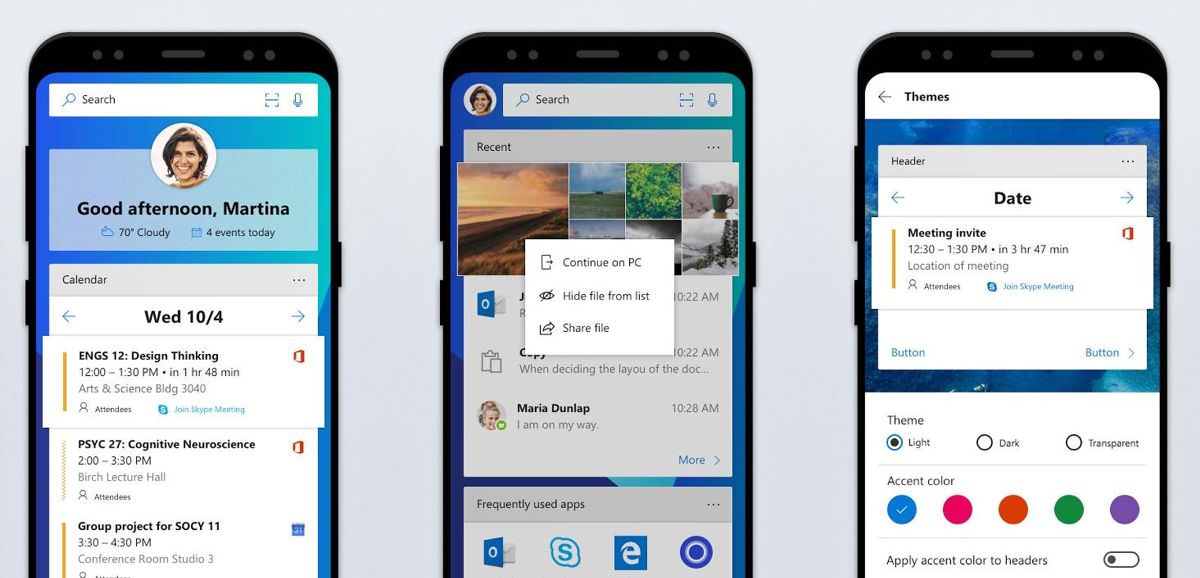 The key feature of Microsoft launcher is that it brings Cortana to Android smartphone, which is Microsoft personal digital assistant.
The Cortana digital assistant can help you at making calls, changing wallpapers reading headlines comma and doing a lot more stuff.
Among other features, it has 'Continue on PC' feature, which lets you start a task on Android Smartphone and then continue it on your PC.
Best Icons Packs for Android
Icon packs are also a kind of a Package of Icons that you can apply on your phone, they will replace the default icons of the apps installed on your smartphone.
They are usually meant for giving different looks, there is no purpose of icon packs other than that.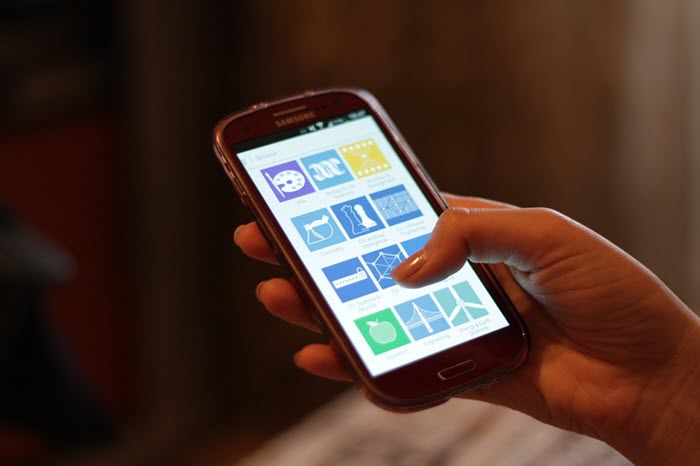 You can either install an Icon pack app on your smartphone and apply it, which is the easiest way to apply custom icons.
You can pick a variety of Icon packs from the Play Store yourself.
Best Widgets for Android
Widgets are actually offered by individual apps which gives you the option to display information on your home screen from the app itself.
For example, the Gmail app has got a visit which you can set up on the home screen so that you can take a look at all the incoming emails without even having to open the Gmail app.
Similarly the Facebook app widget allows you to look at your timeline or give few direct button to post something.
Mostly all the apps offer some kind of widget that you can add on your home screen for easier access.
You can also get specific widgets from the Play Store itself but most of them are not good since these are created by third party developers.
So if a third party Facebook widget promises to do something great, it won't actually do it better, and you would also have to give your Facebook access to the app, which is pretty scary thing to do these days (I mean giving access to your crucial accounts to the apps you hardly trust)
Using Widgets would also mean increased use of RAM of your smartphone. So if your smartphone has got less RAM I wouldn't recommend you using a lot of widgets.
This was the guide to get the best Android Themes, wallpapers, app launches available for Android smartphone we will be adding (or subtracting) more information in this guide to keep it useful. You can also book market or share it with someone who might find it useful.