If you are an Instagram user and you follow celebrities who post a lot of stories on the platform, then I am sure you might find this article useful.
The Instagram stories maybe a copied feature from Snapchat, but it has been getting a lot of eyeballs lately.
The Instagram stories are 15 second short videos that disappear after 24 hours of posting, at times when you might want to save a particular story from a particular celeb or maybe your friend.
It is easier to save Instagram story if it is in a photo format, all you need to do is take its screenshot. But the story is little different for videos. Instagram doesn't give the option to download stories of other people.
And this is where you will find this article quite useful.
How to save Instagram stories to your Android mobile?
There are a number of apps available in the Play Store, one such app is Story Saver for Instagram.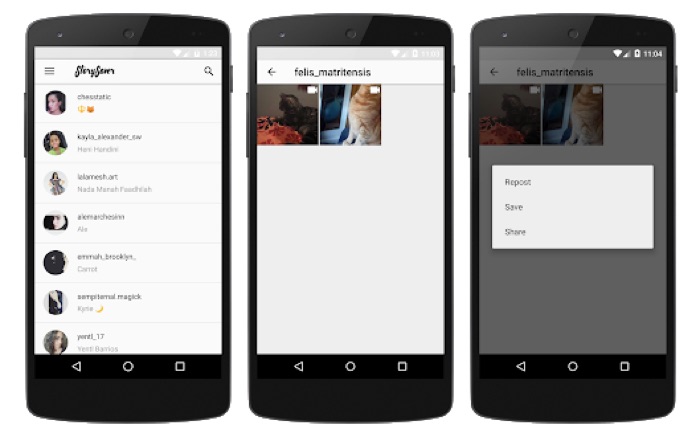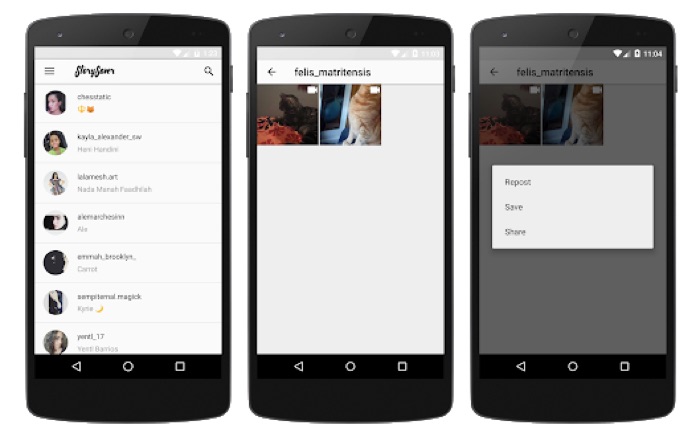 After you install the app on your Android phone, simply login using your Instagram credentials, the app will show you a list of people you follow, or you can also make a search for any Instagram user.
Simply tap on the icon of the user, which will show the stories they have uploaded, you can tap on the stories to get the option to Repost, Share on another platform, or Save on your smartphone.
Install the app on your Android phone
How to Save Instagram Stories on iPhone
iPhone users can install an app from the App Store. it's Ins Story Repost for Instagram.
Unlike the Android users, the iPhone user will have to do an extra step to save the Stories on their iPhones.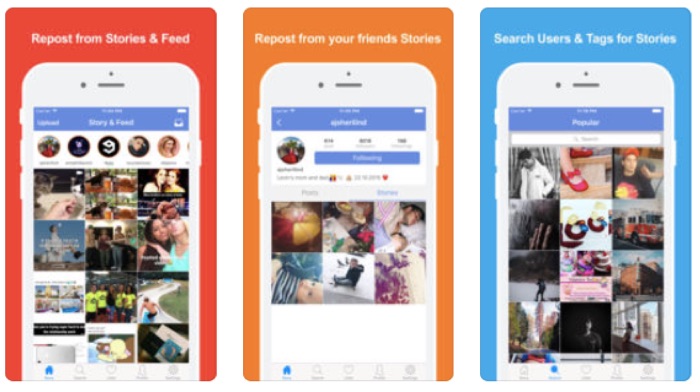 As the name suggests, the app will let you repost stories to your account. When you Repost a story to your account, you get the option to save the story on your iPhone.
Install the app on your iPhone
Download Instagram stories on your PC
Though Instagram does not show stories on their desktop version of the website, you can make use of the Google Chrome extensions, and there are plenty of them that let you download Instagram stories on your PC.
One such from the extension is Chrome IG story, it shows you the mobile version of Instagram where the stories appear on the top, you can right click on the icon of an Instagram user to download the story.
Install the Google Chrome extension
How to download Instagram story without using any app
If you don't want to install any app, either on your smartphone, or your Chrome browser, here is an easier solution for you. There are several websites that offer the option to download stories of a particular user.
I tested a bunch of them for this article, the website called WeInstag worked most of the time.
So you can open this website either on your PC or your mobile browser, and then type in the username of the Instagram user to download their Instagram story. Keep scrolling down to find all the stories posted by the particular Instagram user.
Note: The website is a bit of ad intrusive, so I would suggest you request the desktop version of the website when you are browsing it from your mobile phone, this will reduce the number of popups if you get any.
This is how you can download Instagram stories on any of your devices with or without an app, however, if you download stories more frequently, I would suggest you install the app for your particular device, which will make the process a lot faster.