You may be well aware of the capabilities of Google Translate. It can translate in a foreign language into yours within no time and thanks to the mobile app OK Google Translate, you always have a translator in your pocket.
The Google Translate app not only allows you to translate any foreign language text but also voice. Just use the microphone I can and then ask the person to speak into to your mobile phone, Google Translate app will understand, translate, can talk back to you in your language.

And it does not stop there, and it has another fantastic feature under its leave which uses your mobile camera to translate anything in real-time.
You have to tap on the camera icon inside the Google Translate app and then point it to a foreign language, and it will give you the translation in your language in real-time.
This is pretty helpful for Travellers who are travelling in other countries and do not understand the street signs.
Google Translate app is a must-have app on anyone's mobile phone who travels in other countries.
You can utilise Google Translate even if you are not travelling in other countries as well. I use it regularly when I have to communicate with people from different countries. I can do it in their language.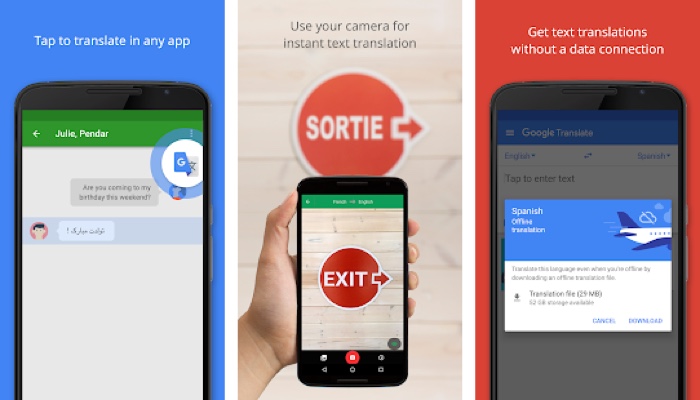 To do is, here are the steps involved
Copy their message and paste it into Google Translate app
Get the translation to understand their message,
And then type your response, in your language, and translate it in their language,
Copy it from Google Translate and paste it into the chat box. 
You can fluently talk with anyone from any part of the world without them knowing that you are using an aap to translate since Google Translate is pretty accurate. Thank you Google for making this amazing app.