Are you looking to crop your square or rectangular photos into circular photos easily? Here is how you can do it quickly on your mobile phone without installing any app.
You may have noticed that Facebook, along with WhatsApp and Instagram, has started showing circular DP (display picture), on their services.
And for some reason I kind of like the circular photos more than the square and rectangular ones. And if you like me, you can easily create circular images by cropping the rectangle or square images.
They may be several apps that will let you do but if you do not have them installed here is a quick way to do it.
Open Image Online Editor (imageonline.co is the url), which looks something like this.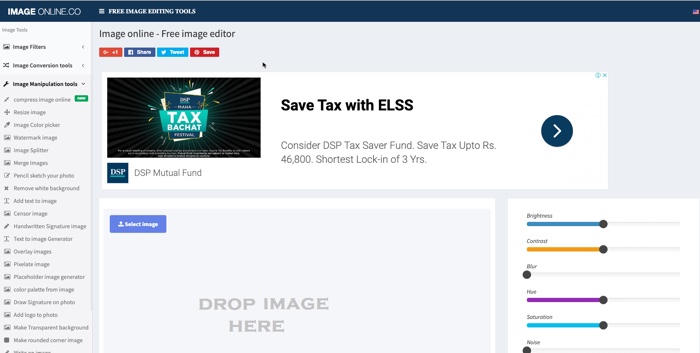 On the left-hand side will find image filters, tapping on which will give you to several options and circle crop would be one of them.
When you click on circle crop, a new page opens, which looks something like this.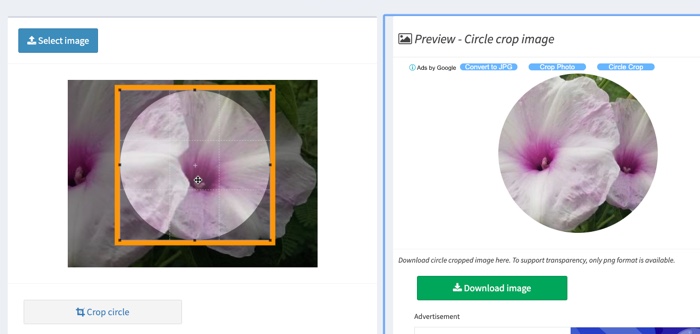 You can tap on the select image then upload the image on the web app, once it is loaded you will be able to fine-tune it and the preview would be visible right below it.
Once you are happy with the result, you can download the image and use it anywhere you want to use.
This is one of many features the online image editor provides so that you can take advantage of this web app in many ways.
And since these web app can be opened on any platform, it is also an excellent web app for Chromebook users who do not have to install any app for simple image manipulations.
From blurring out parts of the image, to pixelate, or to completely crop it out, the image editor offers many options.
Under the Image Conversion tools it also gives you many options to convert images from one format to another including Webp tp PNG, JPG or vice versa.
Under GIF image tools, you have many features such as making GIF animations or convert GIF into JPG or PNG.
There are many more features the web provides so better you check it out yourself and find which ones would be useful for you. Measure you bookmark the web App so that you can access it faster.
I hope you find this article useful. You can check out other articles on the blog to make your Tech life easy.