Here's a small utility that can turn the Notch on MacBook Pro 14 and 16 a bit useful. Continue reading the article to find more details about it and to download it for your MacBook, there's a Notchless version as well.
When the MacBook 14 and 16 were launched with powerful M1 Pro and M1 Max chipset, they gained a lot of praise for their design, performance, and reintroduction of the max safe cable and the sd card slot.
But there's one thing that was criticized update about these new laptops. In order to make the pixels of the laptop screen cleaner, apple chose the iPhone root of introducing a notch on their laptops which housed a better web camera.
Now, I have been using the MacBook Pro 16 for a while now and to be honest, I haven't really noticed the Notch even though I spend 8 to 10 hours on it on regular basis. I mean it doesn't really interfere with my workflow.
And with a full HD web camera inside it, it's a fair trade-off. But a few months ago I came across this news article that actually made the Notch on MacBook Pro 16 and 14 a bit useful by turning it into an Airdrop utility.
The article mentions the utility created by an iOS and Mac developer, who shared his hobby project on his Twitter profile which was picked by several news outlets.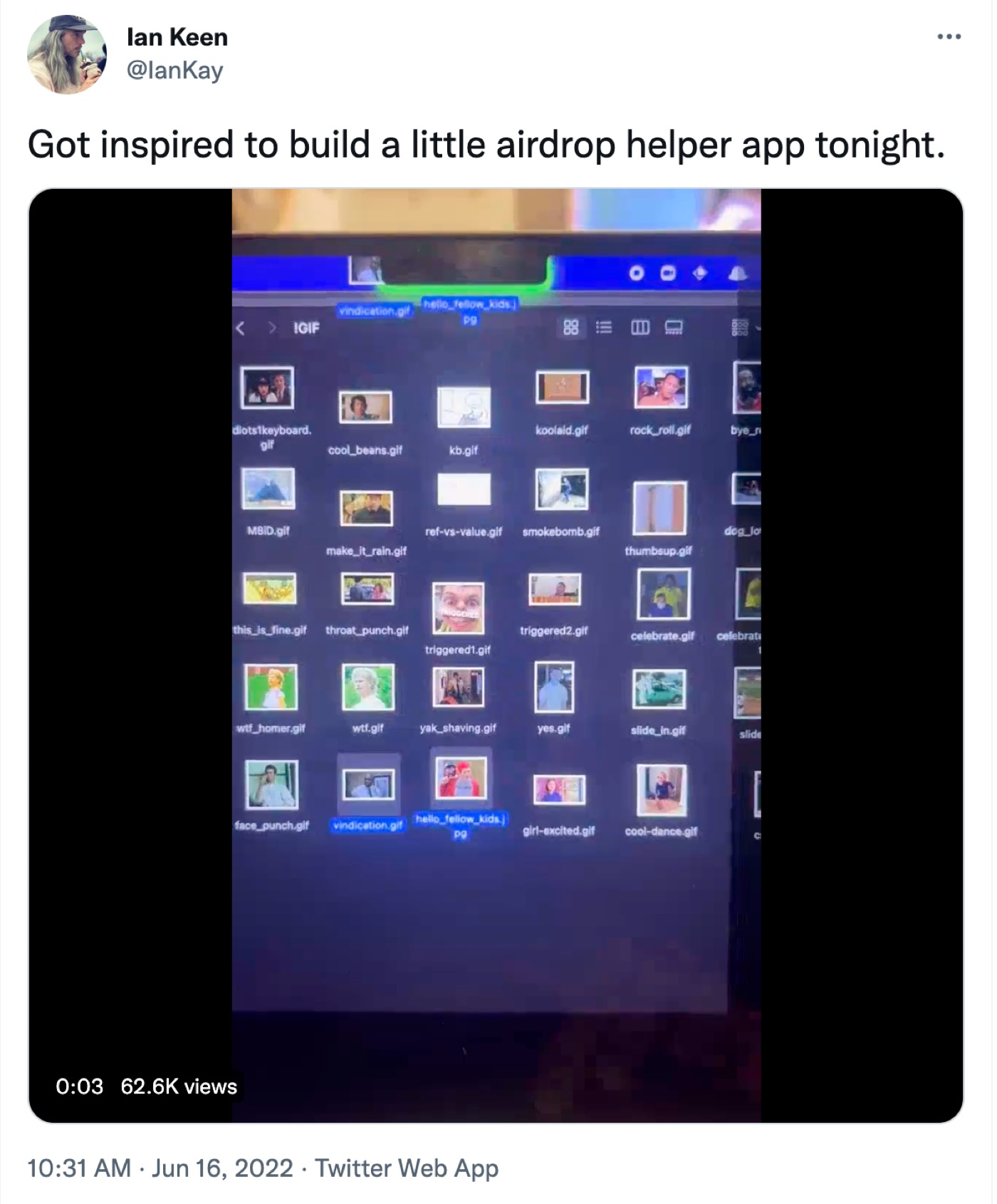 Download TopDrop
After its popularity, the developer worked on the app to make it available for everyone else and listed it on the App store which is available in the name of TopDrop.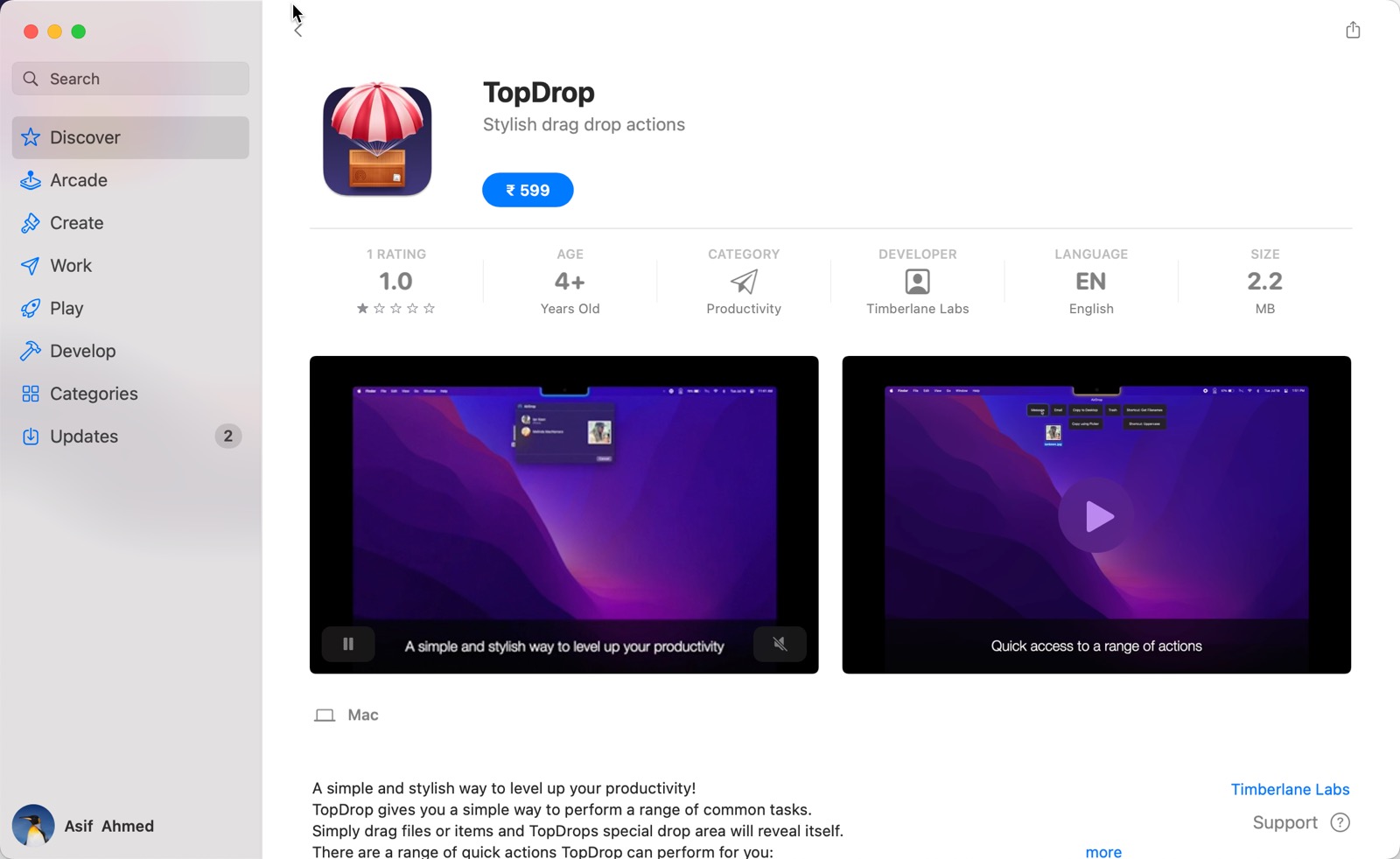 The app costs $7 and it is quite useful for people who are in the Apple ecosystem and how to share files between their devices.
For example, I use my iPhone to shoot videos for Instagram, and sometimes I have some vlogging clips, I Airdrop and Edit it on my MacBook then Airdrp back the final product to my iPhone as Instagram is quite tricky when it comes to uploading content to it from Desktop.
A Free Alternative
If you don't want to buy yet another app just for AirDrop, here's a free alternative to achieve a similar thing to Airdrop files.
You can create a shortcut for dragging and dropping files to a drop using the shortcut app on mac. The shortcut app is available for ios as well so it will show up on your iPhone and iPad as well.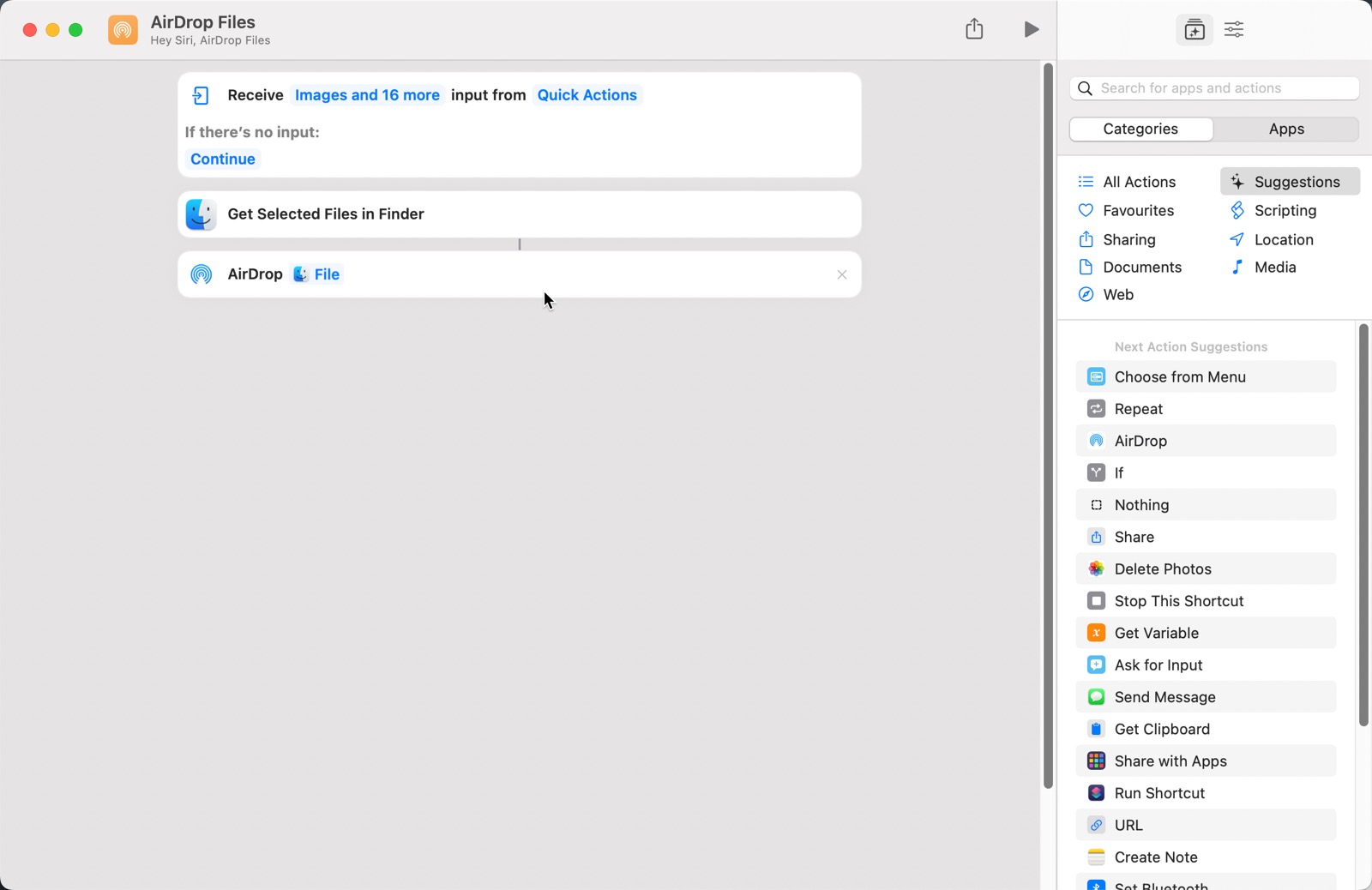 The shortcut app lets you combine multiple actions that can be triggered with a single click, there are many predefined shortcuts available, such as using two apps in a split screen, so in a single click two apps will appear side by side in a split screen.
What we will have to do is create a shortcut to look for files in the Finder and then 2nd action would be to open Airdrop
Additionally, you can also assign a keyboard shortcut so that whenever the file is highlighted, you can either dragon drop it to the shortcut we will place in the Dock, or use the keyboard shortcut to show the AirDrop popup.
Here's a video tutorial you can follow to create the shortcut.