Are you looking to know how you can view the contacts on Gmail? Continue reading this article to know more about it
In case if you are not living under a rock Gmail has already rolled out their new design, and it's awesome.
The New Gmail web app is so cleaner, clutter-free, packed with some exciting features, borrowed from Inbox by Google, which Google has retired in order to pursue Gmail.
We have written all the good things about the new Gmail in a separate post, but in this article, let's figure out where you can view all your contacts.
Viewing Contacts was pretty easy in the older version of Gmail, you just have to click on the hamburger icon on the top left, and contacts were visible, clicking which would give all the contacts saved on your Google account.
The new look of Gmail has kind of replaced contacts with the user interface. Instead of taking on the top left, you need to click on the top right.
You will find it the contact I can along with other icons of Google services, such as Google News, YouTube, Maps, Play store, etc.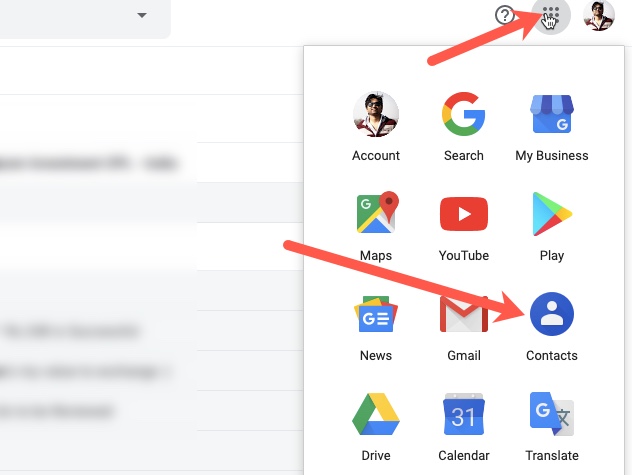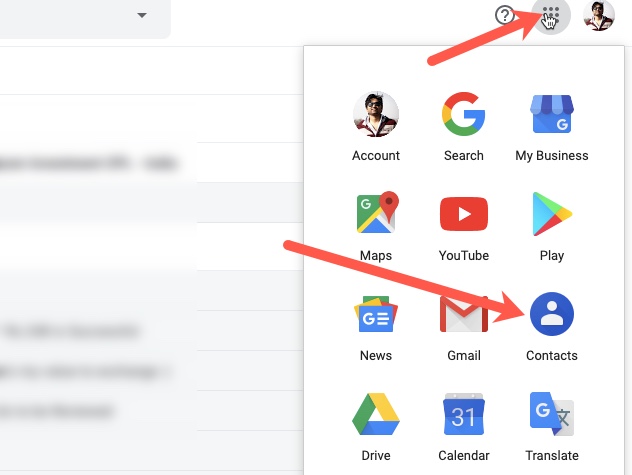 Clicking on contacts icon, will open contacts in a new tab, very can see all the contacts saved in your Google account.
While we are at it, you can directly access contacts by typing contacts.google.com and log into your Google account to view all your contacts.
How to view Google contacts on mobile?
If you own an Android mobile, you can add your Google account to it, and go to the Sync option in the settings area, we will find the sync option for different accounts, including Google.
When you tap on Google, you will be able to see different services from Google, one of them would be Contacts, make sure Contacts is synced.
Once the sync option is ON, you will be able to see all your contacts from Gmail/Google in the Contacts app of your Mobile.
(Note: In some mobiles, you need to go to the settings area of Contacts app, and choose the Google Account to show the contacts from that particular account).
If you use Google contacts to sync your contacts from your mobile phone, it will be easier for you to recover your contacts in case your phone gets lost or stolen.
And while we are at it, I would recommend you start backing up your photos and videos also using Google photos, it makes super easy to search mobile phones, are have your media files safe in case your phone gets lost or stolen.