If you have landed on this page looking for a way to create a disposable or temporary email address, I am quickly sharing five websites that will easily let you do it. But if you are unaware what's actually the purpose of disposable email accounts you can read this article.
Temp Mail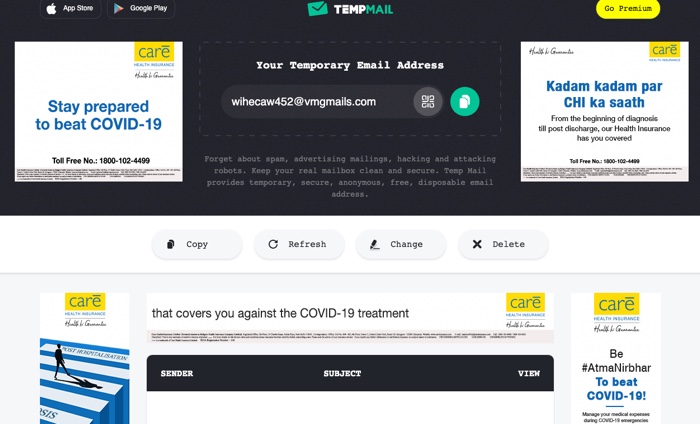 The Temp-mail website offers you a random temporary email address with an inbox on the same page, always waiting for an incoming mail.
This means you can use it to sign up on a website that requires you to confirm your email address.
Another good thing about this website is that if you close the browser tab mistakenly, you can reopen it, and it will give you the same email address unless you click on 'Change' to get a new email account.
It is available as an app in the App Store and Google Play Store as well, so if you have to use it frequently, you can install it to have access to it quickly.
FakeMail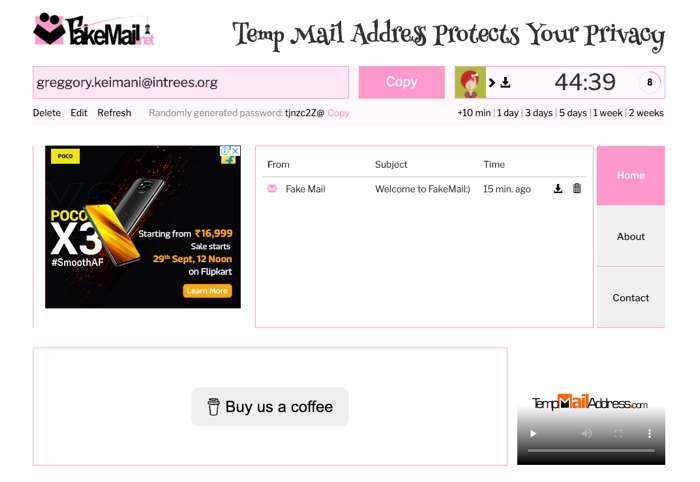 Fake mail is another small website that lets you use a disposable email address. It also has a timer running on the website, which tells you how long the disposable email address is valid.
If you want the temporary email address for a more extended period, you can choose some predefined periods, such as one day, three days, five days, one week, two weeks.
Apart from that, it also lets you create a random password, which makes it easy to create an account on the website you want a disposable email for. This one also gives you and inbox that keeps looking for an email to confirm the account.
Tempail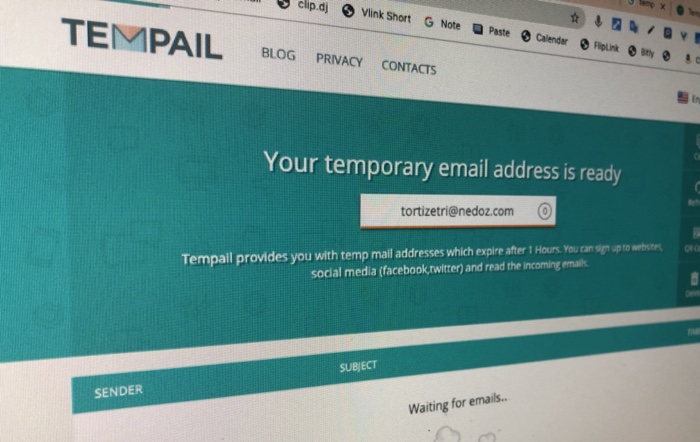 Tempail is also a quick and easy way to get a disposable email address that you can use on websites you don't trust with your privacy. A responsive website lets you use the service on any platform.
The validity of the disposable email provided by this website is one hour.
TempMailIN
This one also is exactly interfaces website that is responsive also. To the inbox provided keeps on checking incoming emails so that you can confirm your email account easily
TempMail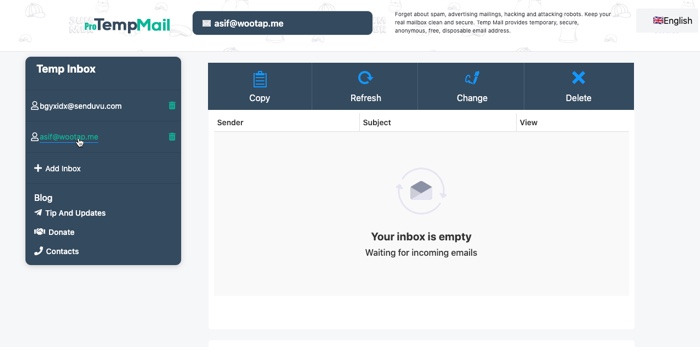 TempMail also has a clean user interface of the website. You can copy the email account by tapping the copy button or refresh, change or delete the email.
Apart from that, it also lets you add multiple inboxes on the same page. You also can customize random emails provided. You can also choose from four different domains for the email.
In the screenshot, I created asif@wootap.me, which looks pretty convincing if you have to use this email where there is a manual review.
Many more websites offer temporary or disposable email accounts, but I think five are quite sufficient for your requirement.