Now that only a few hours left for the launch of Mi Max 3 in China, you already know everything about the smartphone including the price. A screenshot of the listing of Mi Max 3 on zombies official website has been leaked and it clearly mentions the price, which is 1699 Yuan.
If you translate that money into Indian Rupees it comes as Rs 7000 roughly. Also, the smartphone is powered by Snapdragon 710 processor, which is fairly new and said to be superior to the Snapdragon 600 series which was previously used in the MI Max 1 and MI Max 2.
Update: Xiaomi CEO Lei Jun has confirmed that the company will be announcing a few smartphones in an event going to be held at the end of June. One of the phones that are going to be announced will be Mi Max 3.
Xiaomi has started launching the next version of their Smartphones in different categories in India, it started off with Redmi Note 5 along with the new segment of Note Pro with redmi Note 5 Pro.
They are also launching have also launched the Redmi 5, which is the next version of previous years redmi 4.
Now, this brings us to the point, When the Mo Max 3 is going to be launched. One thing to note here is that MI Max 3 has not been launched anywhere, not even in China. Which means whatever we see floating on the internet is just speculation.
Studying the trend Xiaomi has been following, we can speculate what specifications the phone is going to get. So, in this article, I will try my best to put everything together, so that you don't have to run around all over the web to find information about MI Max 3.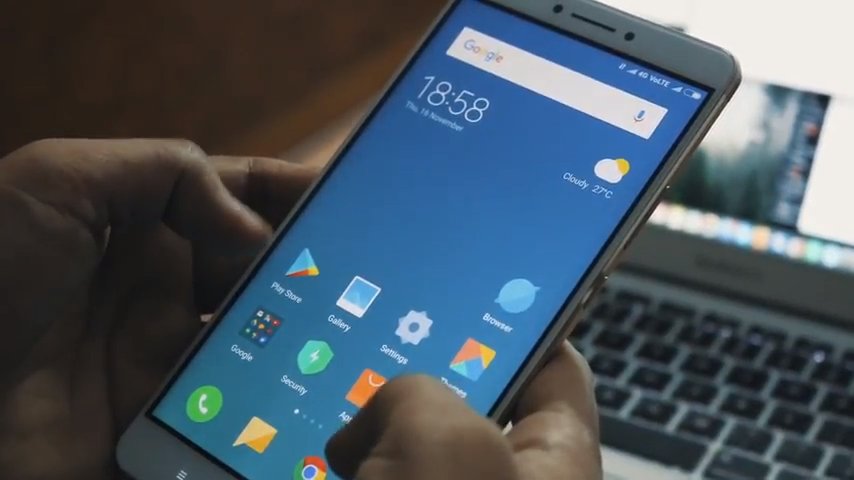 Why MI Max 3? because I love MI Max series, it's a phone with big screen and falls somewhere between a Tablet PC and a mobile phone, you can do a lot more thing on a bigger screen, also the device gets a huge battery.
Xiaomi has segmented their MI Max series just above the Redmi Note Series, and in India, there is a price difference of Rs 5000 between the base variant of these two series. 
Even though the last versions of both the series have been powered by the same chipset that is Snapdragon 625.
Since Xiaomi has launched Redmi Note 5 Pro with Snapdragon 636, it is speculated that it MI Max 3 is going to have the same chipset as the Redmi Note 5 Pro, though it could also get the Snapdragon 635 which is an upgrade to the Snapdragon 625. 
The current trend of 18:9 display ratio
We have already seen the market being flooded with 16:9 aspect Ratio screens on the smartphones, talking about Xiaomi, it has brought all their smartphone to this new trend of 2018, and undoubtedly the MI Max 3 will also be having 18:9 ratio display.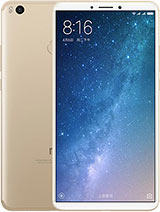 Since the 18:9 aspect ratio makes the phone taller, it also increases the screen size of the device without increasing the footprint.
The last two generations of Mi Max had a screen size of 6.44 inches, with the new 18:9 aspect ratio, the smartphone is said to have 6.99 inches of screen size in the same footprint.
Will MI Max 3 have dual camera setup?
Another trend of 2018 is the dual camera setup. There are several devices that came up with two cameras at the back, making it possible to take blurred Portraits and 2x optical zoom.
Looking at the trend of Xiaomi, which brought a Pro series for the dual camera setup and kept the Redmi Note series with a Single camera setup, it can do a similar thing with the Xaioami MI Max 3 as well.
By bringing a single camera setup for the base variant and Dual camera setup on the higher end variant.
Samsung has also done a similar thing with the recently launched flagship, Samsung Galaxy S9, where the Samsung Galaxy S9 plus gets the Dual camera setup and Samsung Galaxy S9 has remained with single camera setup, even though both their cameras have got their much-hyped Manual aperture lens.
Update: Various news sites have reported that the Cases for Mi Max 3 have been listed on e-commerce sites in China which hint the iPhone X like vertical Dual Camera Setup, something we saw in Redmi Note 5 Pro.
What would be the price of Xaiaomi MI Max 3?
Talking about the price of the MI Max 3, we can again look back the trend of Xiaomi with their previous phones,  the new versions of their phones, be it in any series, have always replaced the previous versions when it comes to pricing, and sometimes Xiaomi has increased the price by Rs 1000 if there is some really drastic change. 
Which means the base variant of xiaomi MI Max 3  might be priced at rupees 14999/-
Xiaomi Mi Max 3 will be facing competition from its brothers and sisters
I am talking about the Note Pro series and Mi A1 series, both the series have a phone at the same price at Rs 14,999/-. 
So Xiaomi is actually selling 3 different series at the same price, 2 out of which come with dual camera setup, which also makes it clear that the base variant won't be having a dual camera setup because it will again confuse the buyer in making a purchasing decision.
Let's talk about other specification of Mi Max 3
If you have read the article this far, we have already covered that,
the phone will have a 6.99 inches of screen size with 1080×2160 pixels (18:9). 

The phone will have MIUI 9 built on Android 8.0,

MI Max 3 will use Snapdragon 635 chipset, with Octa-Core processor.

the base variant would have 64GB storage and 3 GB of RAM while the higher and will have 128 GB of storage and 4 GB of RAM,
as usual, it will have a dual sim hybrid slot.
A 12-megapixel primary camera and 5-megapixel front camera with both the camera is having full HD recording capability,
another highlight of the device is its battery which is said to have 5500mAh
Launch date and availability
Xiaomi chose to launch the Redmi Note series in the month of February, and they chose March for the launch of redmi 5, they might skip the month of April and the MI Max 3 could be launched in China in the month of May.
It might take a month or two for the Mi Max 3 to arrive in India, which means that Indians might have to wait until July to actually by the device.
If you think July is quite far away and you are in the market for buying the phone then Redmi Note 5 Pro is your best bet, because it also has a 5.99-inch screen, which is big enough for a lot of us.
And the best thing about the Rdmi Note 5 Pro, is the camera which has been getting a lot of positive reviews.
If you're not interested in Xiaomi devices, you can check out this list of Redmi Note 5 Pro alternatives, that are available in the market right now, and when I say right now, I mean you won't have to wait for the flash sales and get disappointed when you are not able to make the purchase.