Photo Gallery apps, as the name suggests, show you the photo and video album available on your phone.
In short form, they are often called gallery apps. And there are hundreds of cal apps available for Android and iPhone.
Here are the top 3 Gallery Apps for Android you can install from Play Store
Watch the Video
Google Photos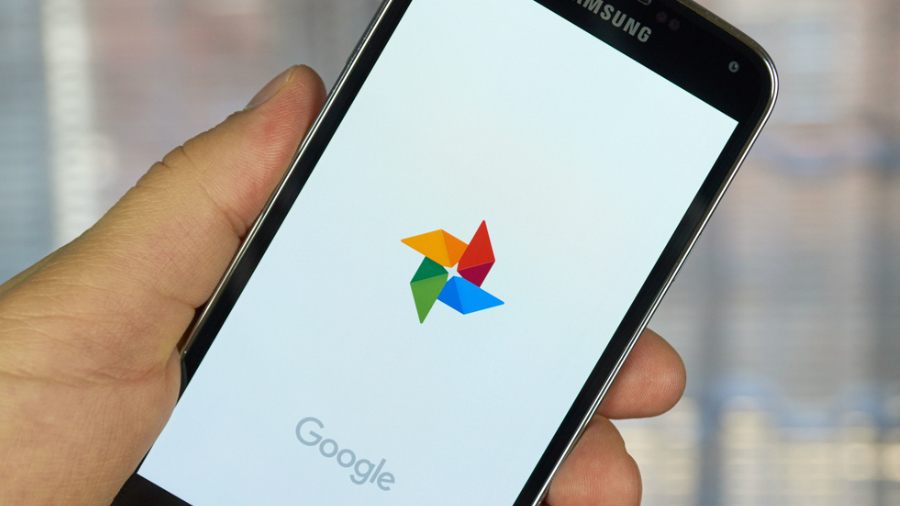 My number one recommendation for installing a third-party gallery app on your mobile phone is Google Photos.
It allows you to view photos and videos saved on your mobile phone and has some incredible features that can also help you save storage space on your mobile phone.
Besides that, Google's machine learning and Artificial Intelligence come into play. It can recognize people, animals, and things (to some extent) so that it is easier for you to look for someone's photo just by searching for their name in the app. You can find more about Google Photos in this dedicated article.
Piktures Gallery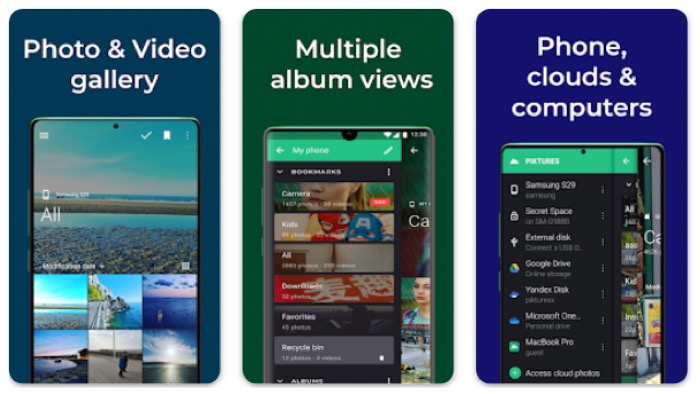 Piktures has also gained wide popularity among Android gallery applications.
It takes second place in our recommended video/GIF/Sharing app listing. It is nearly equally simple as Google Photos with the addition of support for a year's worth of cloud storage, Pin photography, and calendar and location views.
Gallery Vault-Hide Photo Video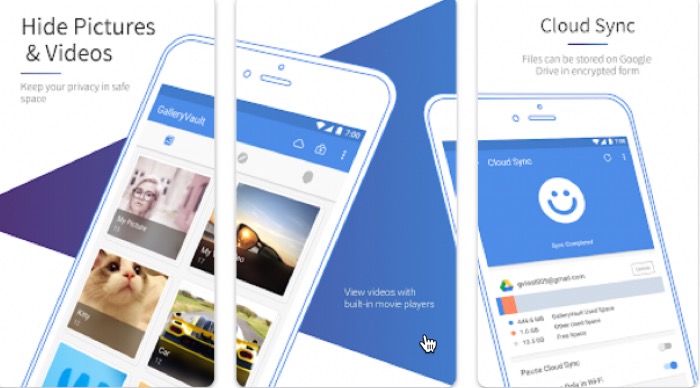 As the name suggests, it's a privacy-driven photo gallery app that lets you hide photos and videos which you don't want others to see.
You can move selected photos into a secure folder where nobody knows their existence. And on top of that, it has a beautiful design that makes the photo-viewing experience even better.
What are the benefits of using a third-party gallery app on your mobile?
The most significant advantage is that you don't have to rely on your phone's built-in gallery app.
Smartphones these days offer great native gallery apps out of the box, but third-party apps can give you some added features that are not available in native gallery apps.
For example, the Google Photos Gallery app will let you quickly search for photos of a particular person, place, or thing. Apart from that, you can also use their inbuilt feature called Google Lens, where you can do a further search.
The same is for the Piktures app will let you access photos saved in your cloud storage. Such as Dropbox, Google Drive, and One Drive. You can collectively use free storage, save more pictures in the cloud, and save storage on your mobile phone.