Are you looking to speed up your workflow? If you work on multiple platforms, like Windows, Mac, Android, Chrome OS, web apps can give you the same experience on every platform since these can be opened inside a web browser.
I am a big fan of web ads because they can work smoothly on even the low power Chromebooks. Just keep in mind that you need a good internet connection for these web apps to work since you need to be constantly connected to internet service for the web apps to work.
Canva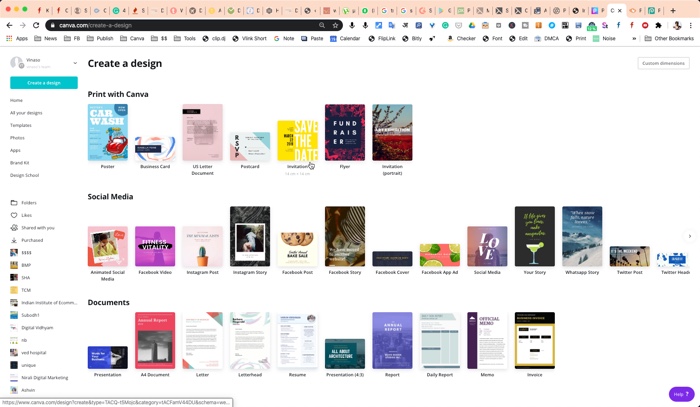 Canva is more of a graphic editor for creating amazing graphics for social media and web sites.
The best thing about Canva is you get different templates creating a different type of graphics. You can create social media posts, channel arts, YouTube thumbnails, wedding cards, presentation, personalised greeting cards and much more.
You can use your photos as well as high-quality stock photos, along with beautiful text fonts, icons and shapes of any colour. It's up to you creativity how amazing things you can create with canva.
The pro version of canva offers much more such as ability to remove background from photos, letting you save images with transparent background, access to high-quality pictures and icon. But for the majority of the people given the free version is pretty awesome.
The best part is, its a web have, which means you get the same experience on both Mac, PC and Chromebook. You can create an account in access your account from any computer which also lets you access all the images you have uploaded.
You can know more about canva app in our detail to write about it.
PicMonkey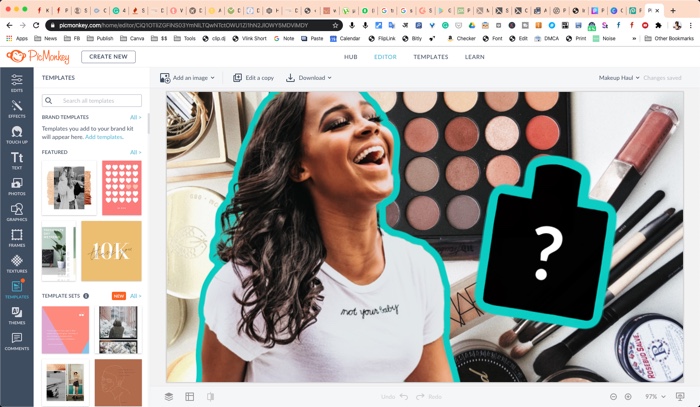 Photo monkey is pretty much like Canva, letting you create beautiful graphics for social media and websites. There are a variety of templates you can choose from and then edit them according to your need, which speeds up the process of creating graphics.
Picmonkey also has got a provision which gives you features like the ability to remove background from photos and unlock some premium fonts to use on your graphics. But for the majority of the people, the free version works pretty nicely.
Also the same experience from any platform when you create your account you can access your photos that you have uploaded to the app.
PicsArt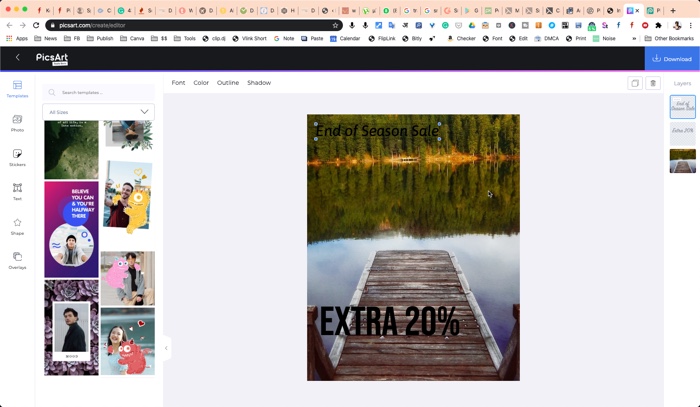 PicsArt is a popular app for Android, that gives so many fantastic options to make edits to the photos. It has introduced a web app as well, and it can be accessed from any web browser.
The best part is you do not have to sign up for an account in use do it right away. There are too many options, which is a good thing because you won't get confused about what to choose if you are looking for a quick and fastest way to create something to share on social media or your website.
You have to select one of the templates depending on the size of the graphic you want. It can be for Instagram stories, Facebook post, Instagram, audio YouTube channel.
Once you get your template you can add graphics to it in the form of text, overlays, shapes, stickers. Once you are done you can download the photo.
Photopea

The user interface of this web app is pretty much like Adobe Photoshop so if you are familiar with the software you won't be having any trouble using it.
The best part is that it does not require a high powered computer to run smoothly, open it in your web browser, and use it to do many patients on your photos.
The best part is it supports all the major formats of photos such as, .PSD files, .XD files, .sketch files, even Raw photos.
Like the Adobe Photoshop, it also supports layers so you can get pretty creative with it. So for the majority of the people who use Photoshop for photo manipulations they wouldn't require to open Photoshop at all.
Pixlr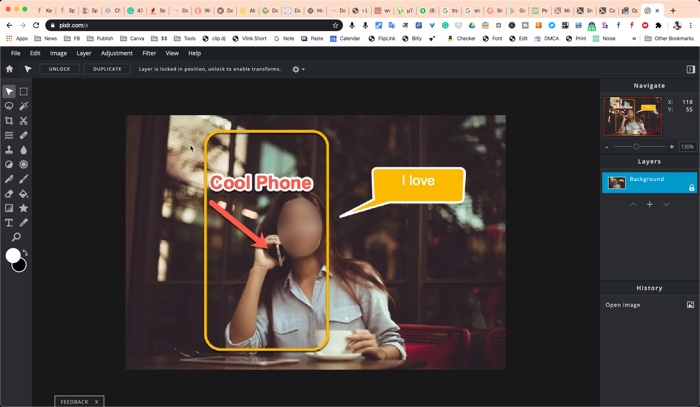 Pixlr is also pretty much like Adobe Photoshop, but with a more modern look, easy to understand user interface.
You can use it to do manipulations to your photos, resize a crop them, make changes in the colour, add text, blur parts of the picture, and even use multiple images since it also supports layers.
Again, you don't need a high powered computer to run this application since it also runs in a web browser.
ImageOnline.Co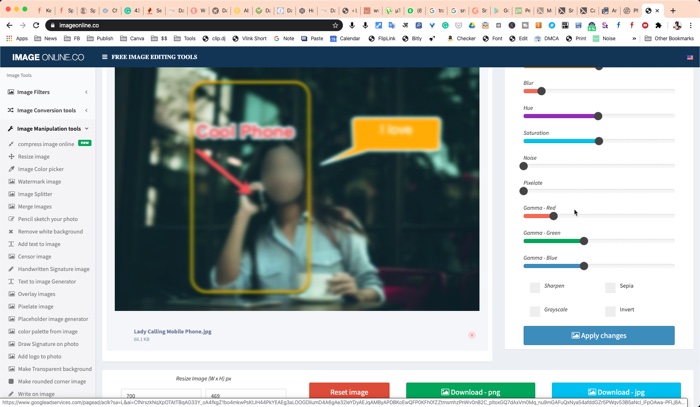 If, instead of creating graphics, or photo manipulations using the above tools, you are looking to do a specific thing to the image. Such as, resizing the photo, or cropping it, changing the format, you can do it quickly at ImageOnline.Co.
It is not as intuitive as the other as mentioned above but get your job done faster than others. I use it to crop my rectangular or square photos in circle, whenever I have to use them specifically in my YouTube videos or on social media.
Ezgif.com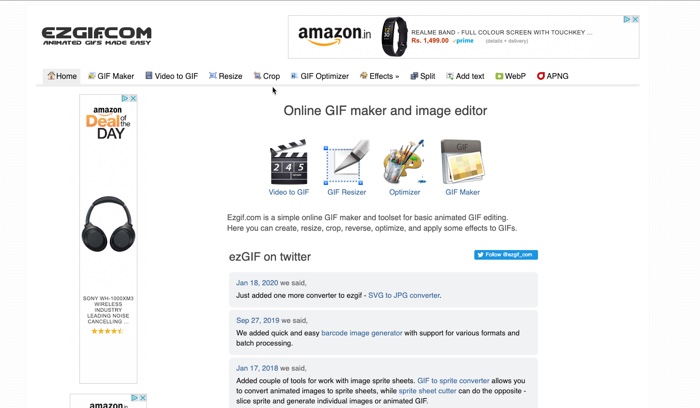 This is not an image editor, but I Would Still like to add it to the list because it is a fantastic web app for creating GIFs, from videos aur even multiple photos.
You can make not only GIFs but also optimise them. For example, if you have got a gift which is 2MB in size you can we use this web app to resize it and optimise it further to reduce the total weight, so that you can post it quickly on the web.
I find it extremely useful in my tutorial articles where I have to share multiple images, as I can create a GIF from those multiple JPG images, which work as a slideshow without taking a lot of space. I have even included it in the list of apps to create GIFs.
So these were some of the best web apps you can use on any platform to create stunning graphics, do photo editing and manipulation. I hope you find this article useful.
You can check out the website for more tech-related articles to make your Tech life easy. Find more articles related to Image Editing.