Dear Techtippr, 
I would like to know whether anyone can block ads on YouTube in their smart TVs since people are consuming YouTube content on big screens these days. 
Someone who spends a few hours every day watching YouTube videos. 
Ok, this is not an exact question asked by someone, but I got a few that were related to blocking ads on smart TVs.
I just made that up so that I can write a post to let you know whether it is possible to block ads on Smart TVs like MI TV or the recently launched Oneplus TV or even the Smart TVs from other brands like Samsung, LG or Sony.
Before we get started with the article, I would like to mention that the Reason YouTube can provide this excellent service of showing content from different creators all at one place is because of the ads that are rolled before every video.
Hosting thousands of hours' worth of content comes at a cost. Thanks to the advertisers who to put their Ads on YouTube, we don't have to pay to use YouTube.
But, no one can deny the fact that Ads can be pretty annoying, especially when you are engaged in a video.
YouTube knows it, and that is why offer premium service for YouTube Premium, where you can pay fixed monthly subscription fees, and you will never have to watch an ad on YouTube.
The YouTube Premium service comes with extra features like YouTube Music, which allows you to play Music on YouTube App while it is running in the background, something which is not possible on the YouTube mobile app for free users.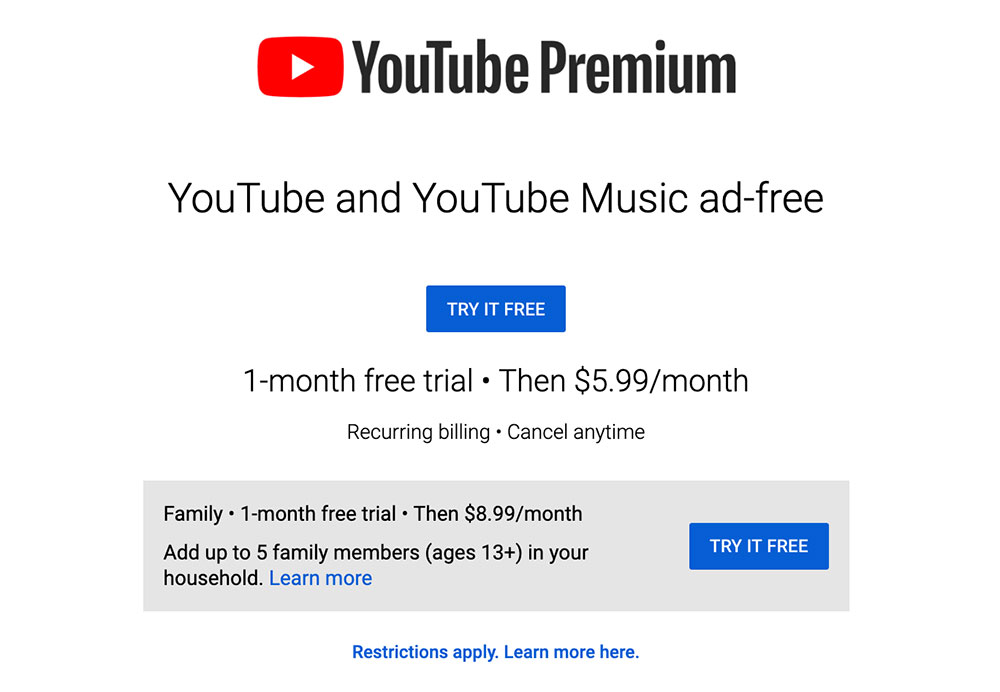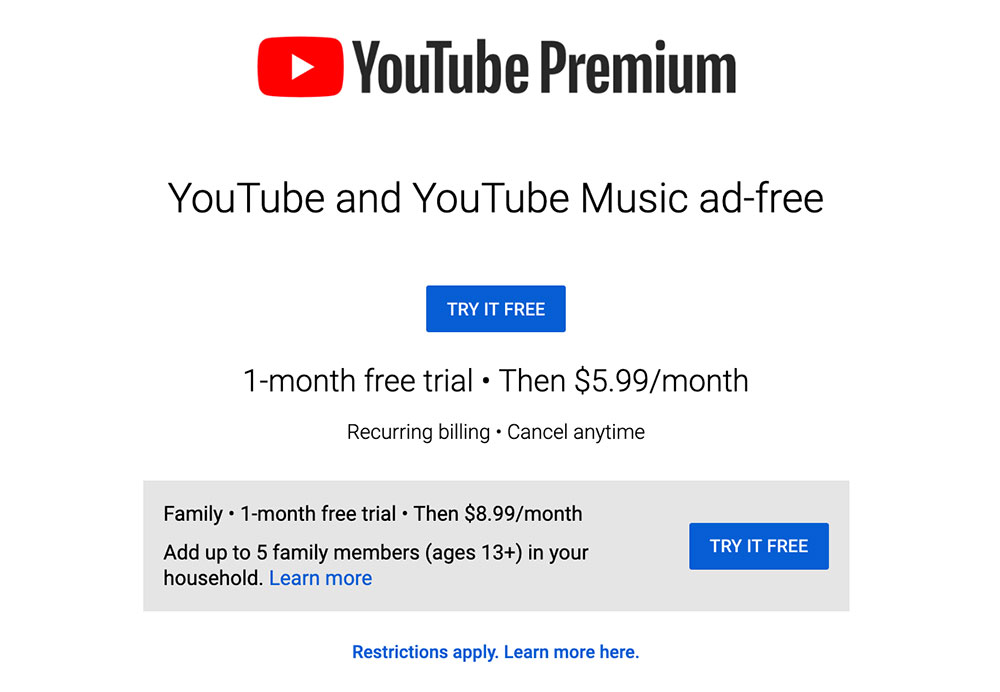 It's like $5.99/month in US, and it even comes with a Family plan ($8.99/month) that gives access to up to 5 family members in the household.
It is even cheaper in India with the plans starting at Rs 129 per month, with a Family plan at Rs 189/month and a Student plan starting at Rs 79/month.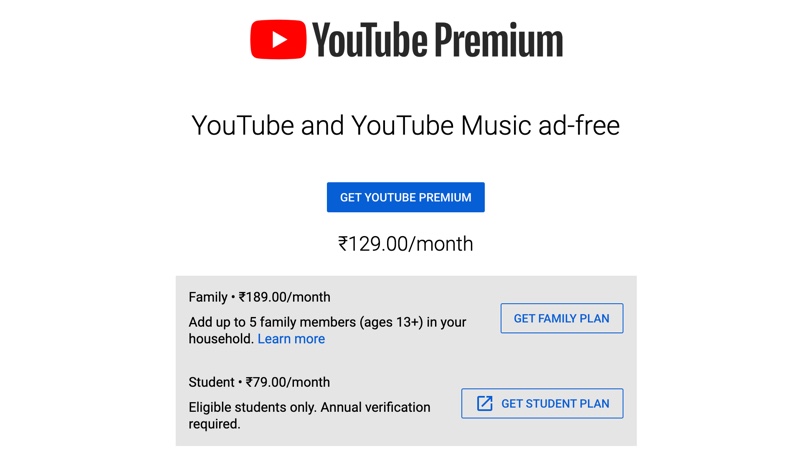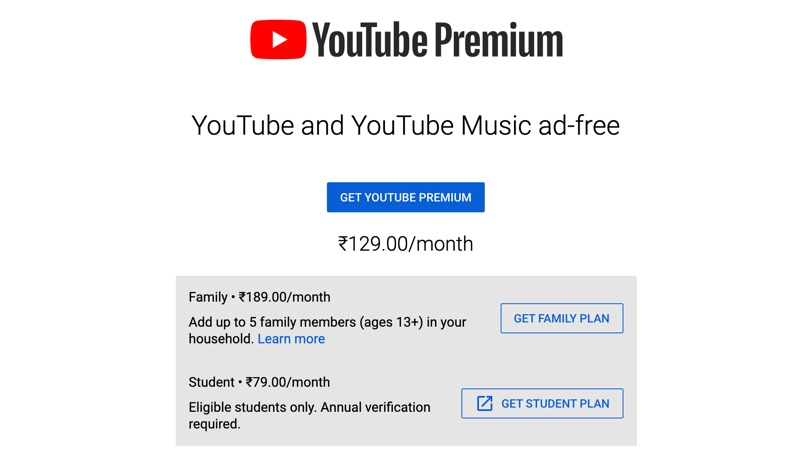 So if you don't like it Ads, you can get YouTube Premium, which will work everywhere there is an official YouTube app, including Smartphones and Smart TVs.
But I guess you are not here to know about the subscription plans in how we can spend money to avoid ads.
How to Block Ads on YouTube in Smart TV
Blocking Ads on a Smart TV is possible, but it is a little tricky in comparison to blocking ads on YouTube in mobile phones, or on PCs.
On PCs, where you use browsers to watch videos on YouTube, you can install Adblocker extensions.
Mostly all the popular browsers support third-party extensions. If you are using Google Chrome, Mozilla Firefox, Opera browser, or even Microsoft Edge, there is an extension to block ads on YouTube.
If you want to do it on your mobile phone, you will have to install unofficial apps accessing YouTube without ads.
There are popular unofficial YouTube app is YouTube Vanced, which is available for both rooted as well as non-rooted phones.
Apart from blocking ads, it also gives other features such as playing YouTube in the background, so that you can use it as a music player for watching videos in PIP mode, which is great for multitasking on mobile phones.
Watch YouTube, Netflix and More Streaming Service Videos in PiP Mode in Google Chrome
You are here to know how to block ads on a Smart TV. The tricky part is to install an unofficial app for YouTube on your Smart TV, which isn't as straight forward as it is on mobile phones.
Another thing is, there is no unofficial YouTube app that is optimized for Smart TVs which also blocks ads, although unofficial YouTube apps for mobile phones can be installed on a Smart TV is if it is powered by Android.
Mostly all the Smart TVs that are coming these days are powered by Android, such as the Mi TV, or the recently launched Oneplus TV.
Sideload Unofficial YouTube APK on Smart TV
You would first require to install a browser on your smart TV so that you can access the link and download the APK file.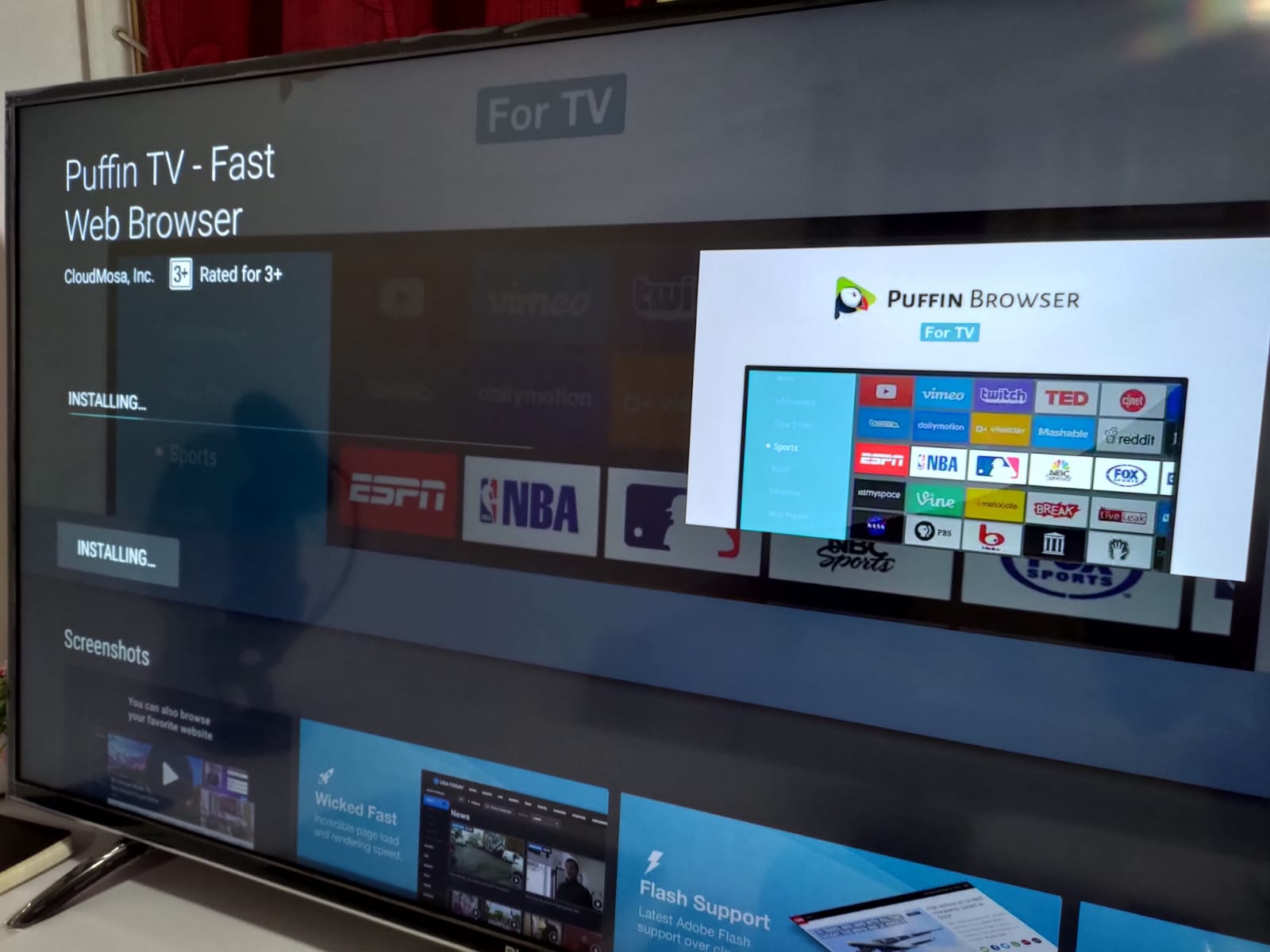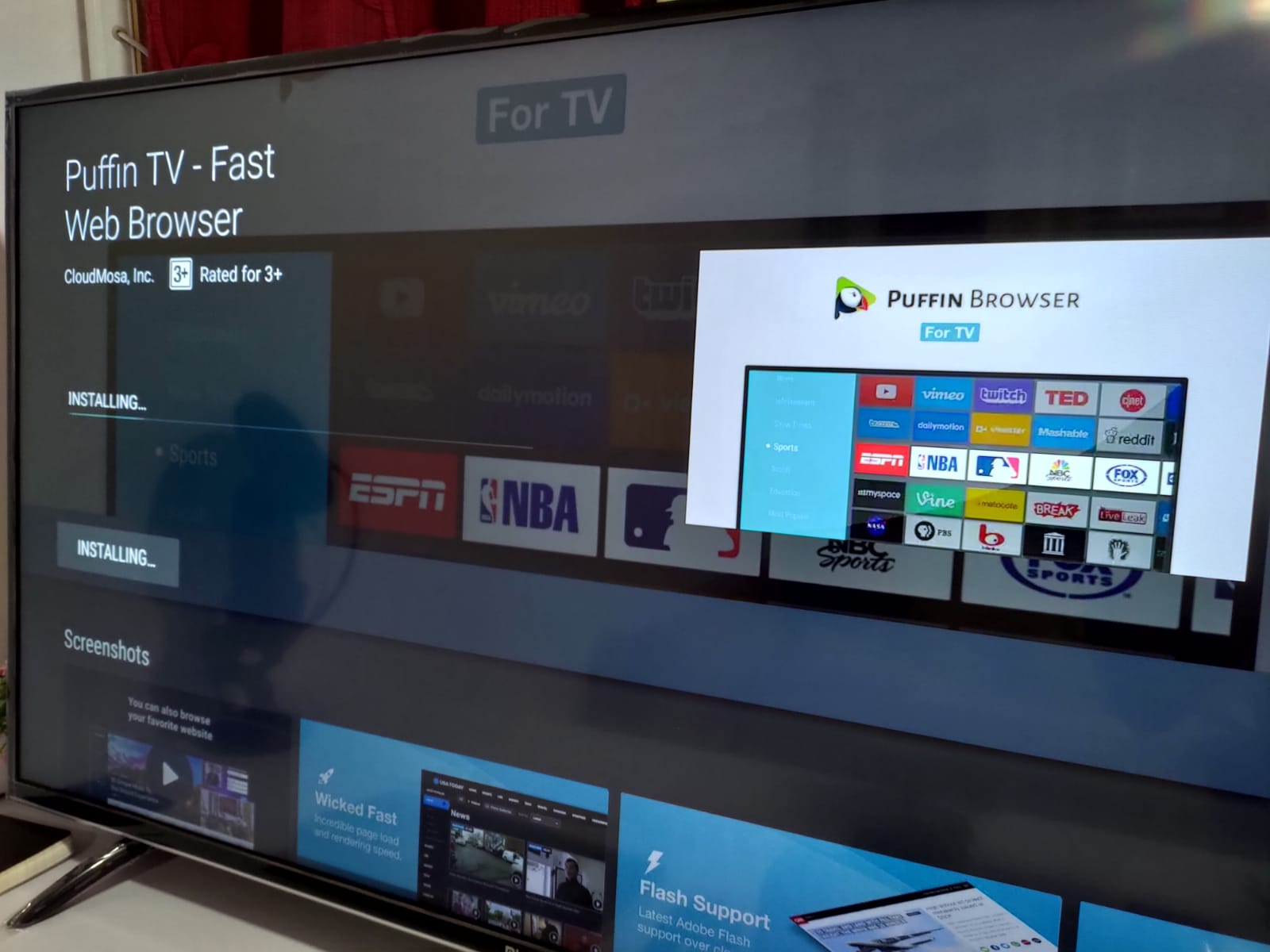 After you have installed a browser on your Android TV, you can navigate to the download page of that APK, which is pretty easy to find if you use Google.
Pro Tip: Things will become pretty easy if you have got a Bluetooth enabled keyboard connected to your Android TV since most modern TVs have got Bluetooth feature. 
Once it is downloaded, you also would require to enable install apps from 'Unknown Sources.'
This can be done from the settings area of your Android TV, scrolling down we will find, 'Security & Restrictions,' clicking which you will find, 'Unknown Sources.'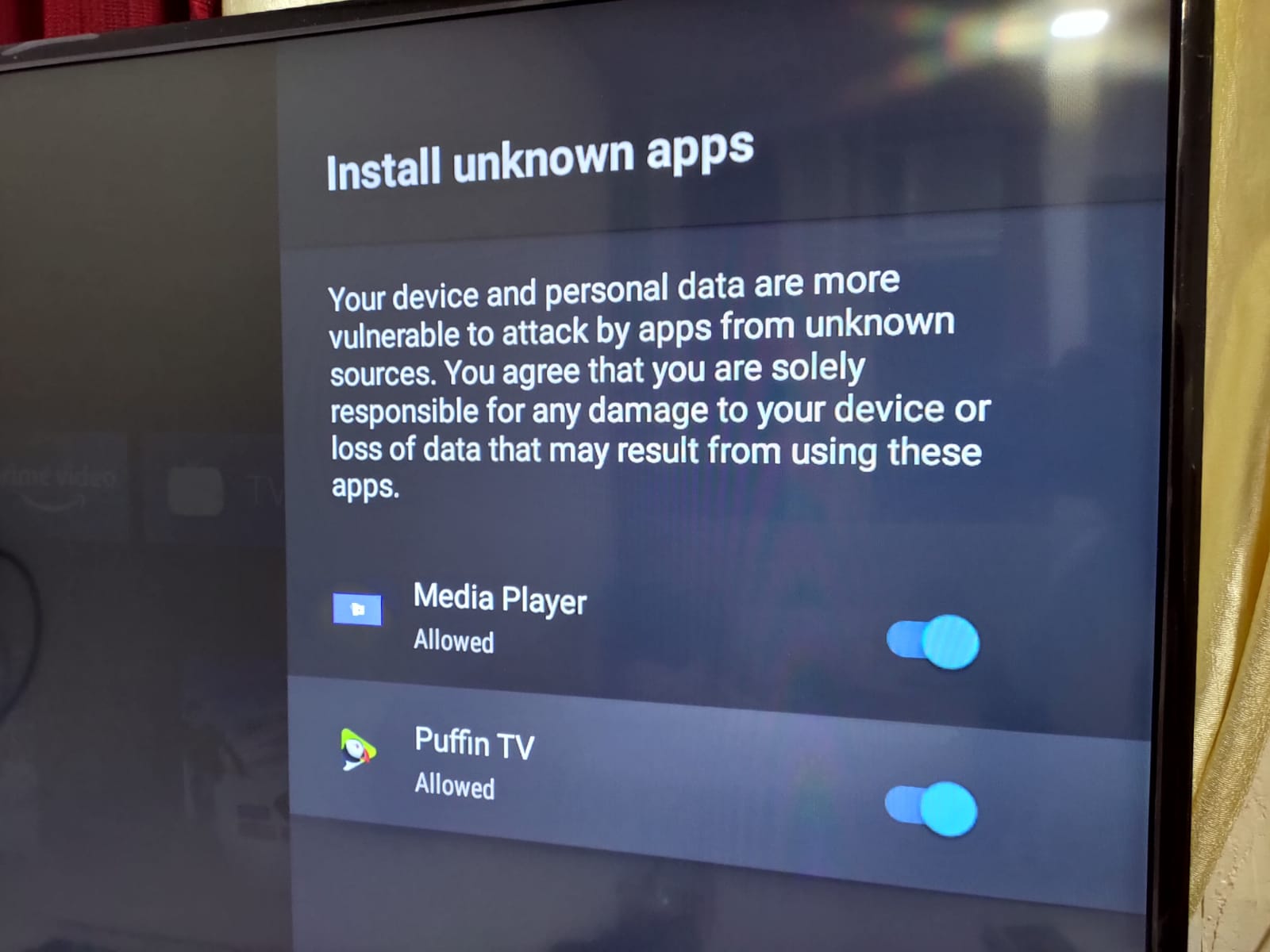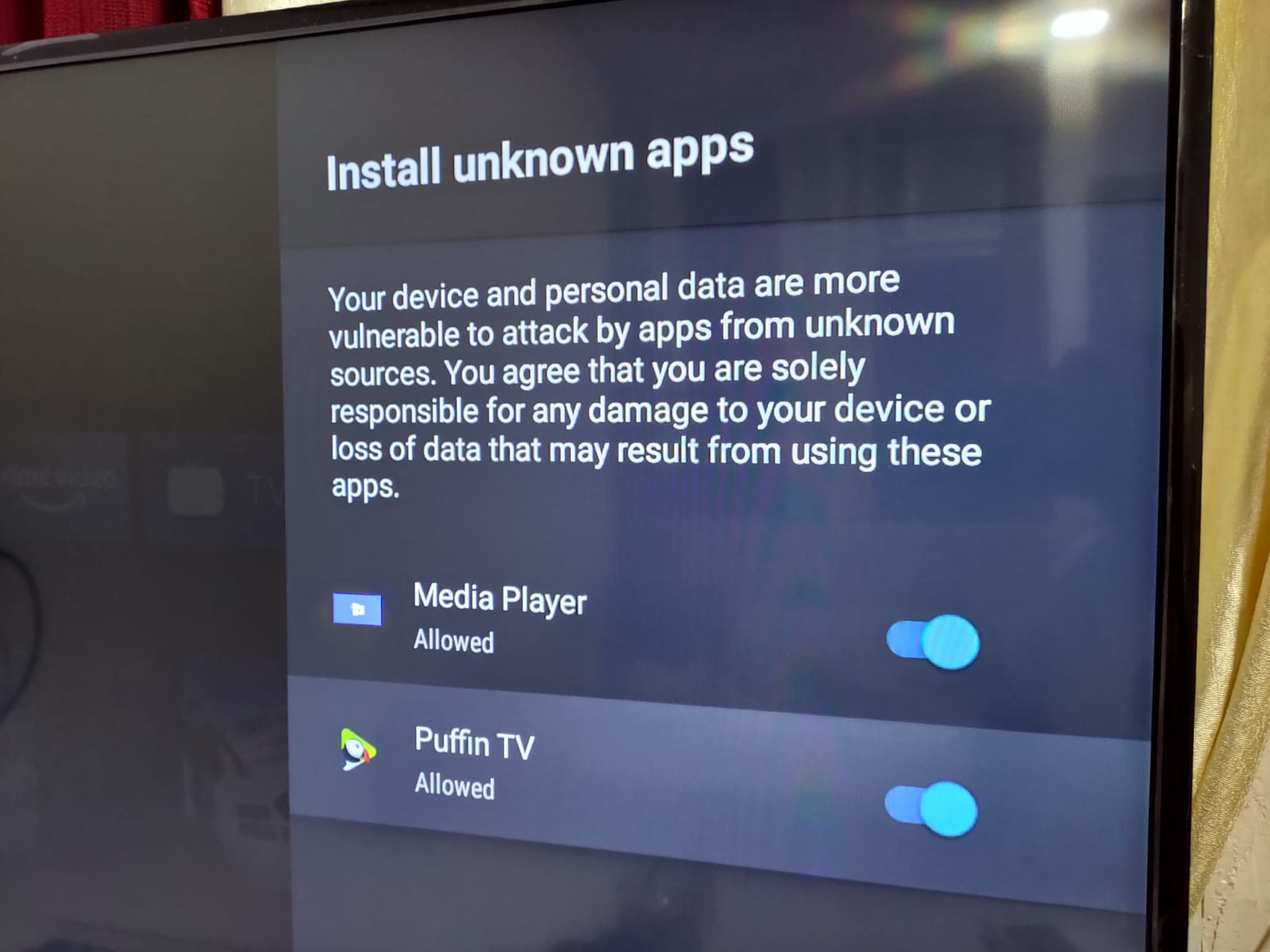 You have to make sure that you have enabled it for the browser you have installed so that the downloaded APK can be installed on the Android TV.
If you are using HDMI devices such as Amazon Fire TV stick, we have written a detailed article on how you can sideload apps on Fire TV Stick.
You can follow the same guide to install the unofficial YouTube App APK, which will block ads as well.
Remember, as I mentioned earlier, these apps are not designed for TVs, so the trade-off might not be enjoyable.
About Samsung or LG TVs, they have got their OS, show installing for sideloading third-party apps that block ads on YouTube won't be possible.
I hope this helps with your query. You can find more interesting tech articles on the blog.