If we talk about internet services in rural areas, satellite internet has a major role to play in it. Since territorial internet such as cable or fiber optics is rare, satellite ISPs are the ones that make it possible for these areas to have good internet service.
Currently, the satellite internet providers that are offering services in most of the rural areas are HughesNet and Viasat (formerly known as Exede). And until Starlink completes its beta testing phase, these are the only two options you will have to choose from.
Where HughesNet offers cost-effective plans, Viasat offers better speed.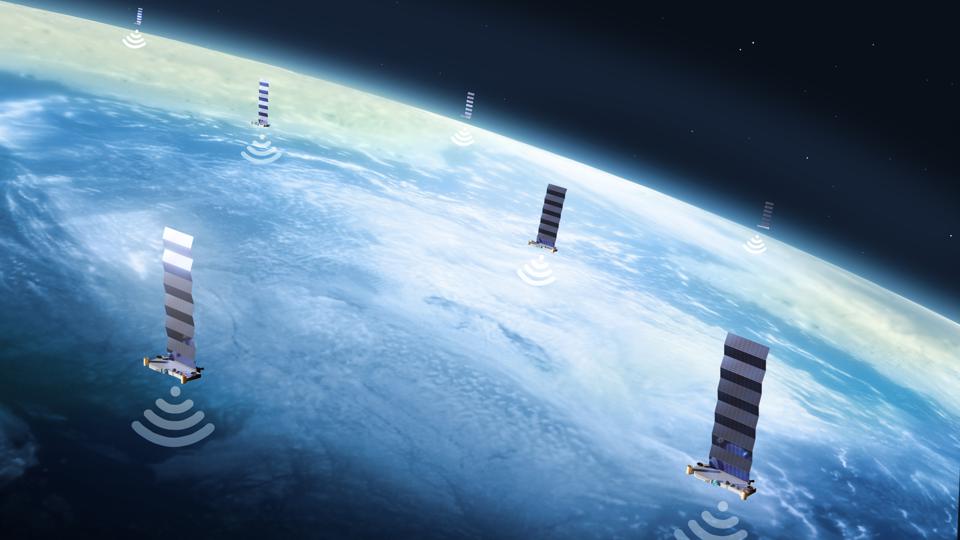 That's why the choice between both is confusing and tough. However, we will compare both of these providers based on what they have to offer and help you in making the most suitable choice.
So without further ado, let's dig into it.
HughesNet VS Viasat
Speed
In this comparison of the best satellite internet options, the first thing that we are going to look at is the speed. It is important because how fast your internet works mainly depends upon the speed that you have.
For Viasat, the download speed ranges from 12 Mbps to 100 Mbps. So customers can get a good speed, watch movies, make video calls, and connect several devices at once. The only downside is that the max download speed is available in selected few areas and there are chances that you might not be able to get it.
In comparison to that, HughesNet only offers a download speed of up to 25 Mbps. Although it is not as fast as Viasat, it is stable and works well for most users. And thanks to HughesNet Gen5 technology, it is available to everyone.
Data Limit
If you want to have a satellite internet connection, it is important to understand how the data works with it. Something to remember, even if you are told that it would be unlimited, there is going to be a catch.
For instance, Viasat offers two categories of plans; liberty and unlimited. All of the Liberty plans offer a download speed of up to 12 Mbps while the data ranges from 12 GB to 50 GB. Similarly, the unlimited plans offer a monthly data amount ranging from 60 GB to 300 GB.
If you sign up for a liberty plan and run out of data, you will have to buy more data by paying extra. On the other hand, unlimited plans would either reduce your speed once you have used all the data or give you the choice of purchasing more data to get back to full speed.
Similarly, HughesNet only offers four plans where the monthly data ranges from 10 GB to 50 GB. On top of that, there is also a bonus zone from 2-8 am with all HughesNet plans that provides 50 GB additional data for free every month.
So, even if you sign up for the 10 GB plan, the data you will get would be 60 GB including the bonus zone.
The catch with HughesNet is the same as the unlimited plans with Viasat. If you use all the data, you will have to choose between a slower internet or purchasing high-speed data.
Price
After the speed and data, the next thing to look at is the price you are going to pay every month.
With Viasat Liberty plans, the prices start from $30 and go up to $75, depending upon the plan that you choose. Whereas the unlimited plans further include gold, bronze, silver, and platinum categories and the prices range from $50-$150.
However, these prices are good for the next three months. After that, there will be a price increase ranging from $20 to $50 or more.
So, the $30 liberty plan with 12 Mbps speed and 15 GB data would start costing $50 at the very least.
Contrarily, Hughesnet internet plans start from $59.99 per month and go up to $149.99. These prices are good for the next two years and there will not be any change. In case you qualify for any promotion while signing up, you will also get a discount of $10 per month for the first 6 months.
So, if you are concerned about budget and prices, HughesNet is a better choice.
Reliability
Having a reliable internet connection means your speed would be as promised and you will not have to struggle with frequent outages and speed drops. So, it is important and plays a major role in your user experience.
Since both of these internet providers use advanced satellite technology, they are pretty good. You will even have internet services even when there is an electricity outage. Sounds pretty cool, right?
However, there is a downside to these as well. Satellite internet connections get affected by frequent weather changes. So, whenever there are thick clouds or heavy rain, your internet connection will not work properly. This goes for both HughesNet and Viasat.
Final Verdict
Based on all these factors, the choice between the best satellite internet provider depends upon what you need. If you need more speed and more data, Viasat is the best option.
However, if you are a basic user, need to save money, and don't want to face the price hikes, HughesNet is the service provider you should choose.