Note: Govt of India has ordered blocking of 244 app including Shareit. This step has been taken to protect the users from India against their data collection.
Here is an alternative for Indian users. Mx ShareKaro
If you are an Android user and happen to change smartphones frequently, or a group of friends, who share videos and photos, there is one app that has made the life of millions of people easy.
It's called ShareIt, and it is a fantastic app that allows you to wirelessly send any file, to another mobile, in a few seconds.
It is one of the first apps that we install on our smartphones because this helps us get data from one mobile to another.
But sometimes when you have got a new mobile phone, and you still have to set it up, you cannot use the Play Store to install the ShareIt app.
A lot of users search for the ShareIt APK so that they can keep it saved on their mobile storage so that it can be used even on a new mobile without having to download it again.
So in this article, we will see how you can get the latest version of ShareIt APK.
1. Extract APK from the Play Store
There are additional apps available in the Play Store that will let you extract the APK file from the installed application on your mobile phone.
You can use the first one, the APK Saver, and if you have got the ShareIt app installed already, you will find it in the list of installed apps. You can get the APK and save it on your mobile storage so that you can share it with other people.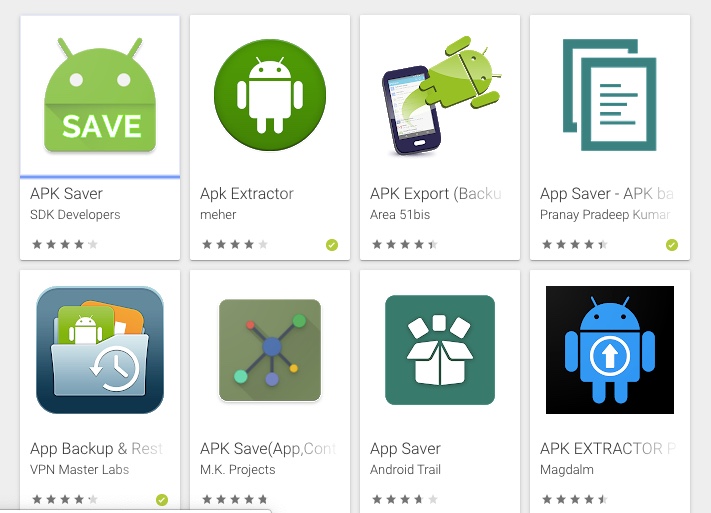 APKMirror.com is one of the largest and most trusted resources from where you can download APK files for any Android app, even the ones that are not available in the Play Store.
To make sure you download the latest APK file available on the website, use the search bar on the top right-hand side of APKMirror.com website.
And find the first result which will be having the latest date they uploaded the APK on the website. When you click on it, it opens the page where you would get the option to download the APK file.
Multiple websites are using the name of ShareIt, but all of them are unofficial websites. Some of them don't even have SSL Encryption, which is not a safe source to download files.
So I would strongly recommend that you choose either of the two options we have mentioned in this article to download the ShareIt APK file.
Also, I would strongly recommend that you always keep the APK file for the ShareIt App, it is pretty useful when you are setting up a new phone.