PS: I am talking about the Jio-Net Wi-Fi Hotspot Access, Reliance jio has set up at various public places, and not about Jio-Fi, the portable hotspot being sold by Reliance at Rs 1999/-
So, the much awaited Jio is going to be launched on 1st January 2017, and till then, everyone with a 4G enabled phone is welcome to use it for Free under their Welcome Offer. In fact, 16 Million people already started using it
Yes, 16 Million people already started using it within just a month of its announcement of the Welcome Offer.
And, looking at the long queues to get the new Jio SIM, when I visited the Reliance Digital Store today morning, I can safely say that, the craze for Jio is still going on.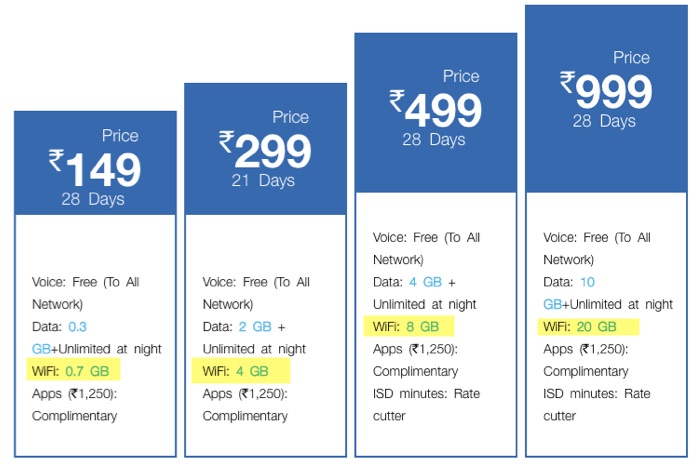 Under their offering of unlimited calling, text, and affordable high-speed 4G data, one of the key offerings is the JioNet Wi-Fi HotSpot Data. Almost all their plans offer some JioNet Wi-Fi data, and it is just the double of what the plan offers for 4G data via LTE Network on Phone.
But no one really writes about how reliable it is. Okay, some of the sites might have talked about it but, in comparison to other offerings by Jio, JioNet wasn't talked about much.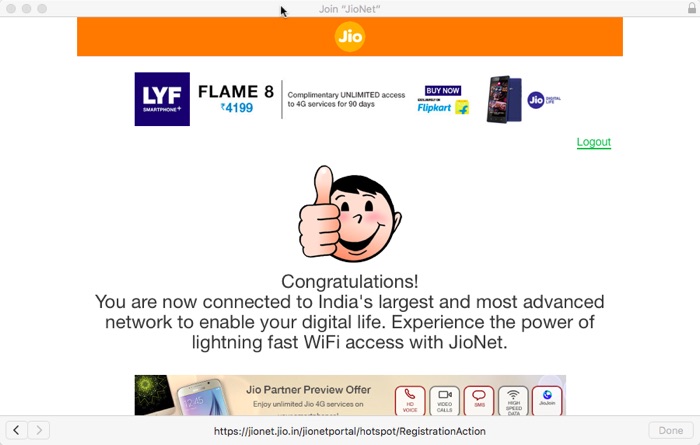 Since I live in Lucknow, and just 3 kms away from my Home, there are several JioNet Wi-Fi hotspots have been installed, I've been using them from last few months, even before I started using the Reliance Jio SIM.
So How Good it is?
Whenever I visit the place, I find a big crowd enjoying the free access to Internet using the jioNet Wi-Fi.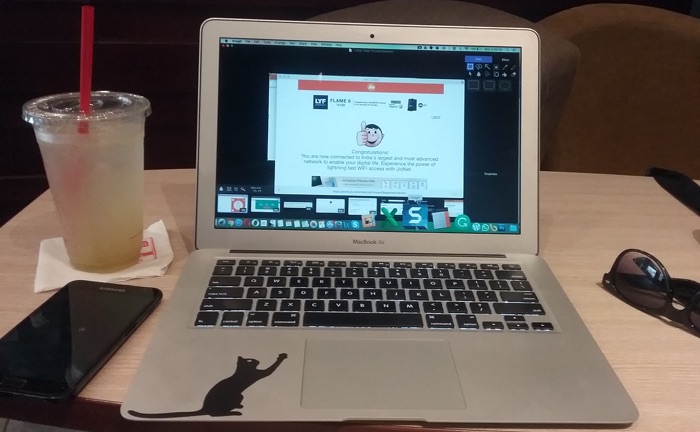 Fortunately, there is a cafe, (which doesn't offer free Wi-Fi) where the JioNet Wi-Fi signals are strong enough to connect to it easily and face no disconnection issues for several hours.
I have been going to the cafe for some writing work and it's actually my preference to visit this specific Cafe, because of the fast internet via JioNet.  I use it even when I have the Welcome Offer enabled on my 4G phone, it saves the phone battery.
Will it be usable to Jio Subscribers under the Jio Plans after 1st January 2017?
A lot of people have been complaining about Reliance Jio offering JioNet data just on the paper since it is not available everywhere.
Reliance is said to be working on setting up more JioNet Wi-Fi Hotspot Access throughout the country which will solve this problem.
Talking about the speed, when I tested using the speed test website, didn't show impressive speeds but I can stream videos on YouTube, browse sites without any hiccups. It is in fact, as reliance as my Home Wifi.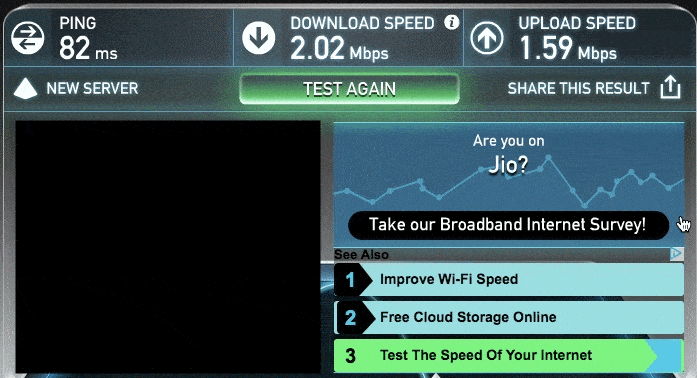 This is when everyone is enjoying the free unlimited data. I am hoping it will be better once the Welcome Offer is over. 
As I said above, JioNet data will be more usable when more places get covered and the Free offer ends.
And by any chance, if it gets set up like it is in my city, i.e, near a cafe, or some place where you can sit and work (or play), it will be more usable than the 4G data offered from the LTE network on your plan.
I've used Public Wi-Fi at several places and almost all were problematic in some say or the other, JioNet is not perfect, but it's good. In fact, it's pretty good.