There are many e reasons why someone would compress files in .zip or .rar format before sharing it on the web.
Over a decade ago, it was a common practice because internet speeds or low bandwidth made sense to compress files before sending them as it could significantly reduce the size of a file, sometimes up to 70%.
Now that we have internet speeds up to 1 Gbps, there are some use cases where compressing files come in handy. You can package multiple files into one single file which you can upload and then distribute.
Perhaps this is the reason PC, Mac, and even smartphones have got the feature to extract zip files natively.
Sadly none of the platforms' office supports RAR files, and you would often require installing the app to do it.
Although it is still easy to do it on a Windows-based PC, files like Winrar or Winzip are freely available, which supports RAR. But it is a little tricky on Mac or Android, although it is possible.
Here is an easy solution if you want to extract a RAR file. There are web apps available to do it, where you can upload the file, remove it online, and download the contents.
One such app is Extract.me. Is upload your Rar file and have it extracted.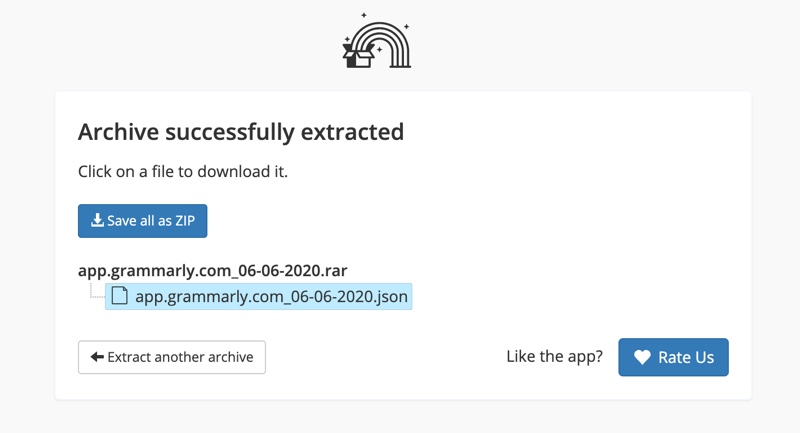 Do it is pretty amazing to be able to extract raw zip files quickly without installing a third-party app, you must keep in mind that it's only feasible for small files.
Now the size would depend on how fast your internet connection is. Still, as a general rule, I would recommend you use the service for files less than 50mb, which Would Still cover the majority of users who are looking for a way to extract RAR files without much effort.