People using the suit of Apps from Facebook now how badly it wants to be like Snapchat.
In recent past, whenever they rolled the Stores' feature to their apps I saw people cursing it since they don't want Stories everywhere.
For a few people, the Stories on Instagram was okay, and people had kind of accepted it in last few months, but it's introduction in WhatsApp, and later in Facebook Messenger is making people angry.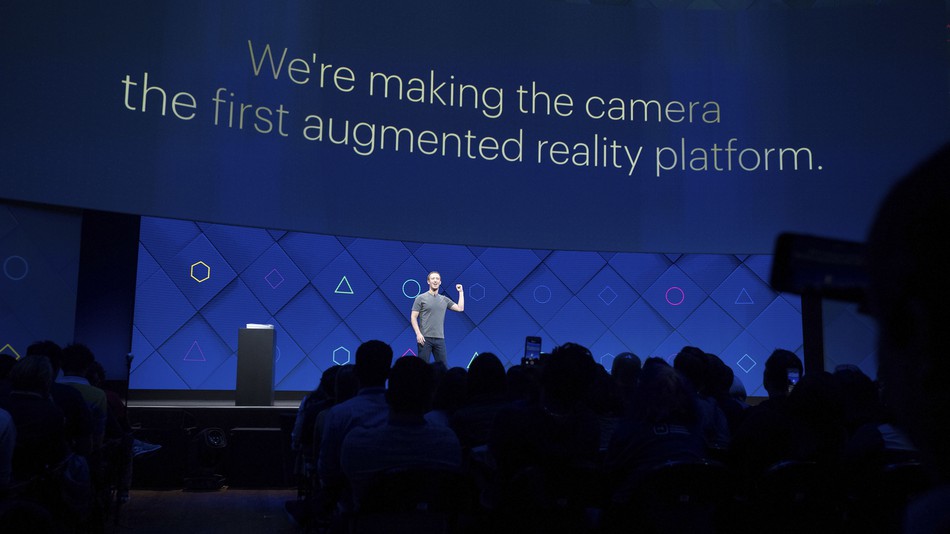 But Facebook is in no mood to roll back these features to make people happy, neither it has called it off.
What they are planning next is step 2, which is opening their camera to the new possibilities of Augmented Reality (AR)
"We're not just going to build basic cameras, we're going to build the first mainstream augmented reality platform," 
That being said, Facebook is not stopping here. Forget the filters, the users will be able to do much more than just adding a fancy mask over their pictures.
In their developer's conference, which they call F8, Facebook has asked the developers to come up innovative features using their Camera Platform.
The video shared by BuzzFeed gives a little hint of what to expect from Facebook in near future.
There are also a few reports that say Facebook will also bring a Spectacle like hardware that will utilize all these features to literally kill Snapchat.
Interestingly, In last few days, Snapchat has been criticized a lot of by Indian users because of the reports by Media that it's CEO Evan Spiegel called India a poor country and he had no plans of expanding business operations in a poor country like India.
Users not only posted their anger on Social Media but they also went ahead and put 1-star rating in the PlayStore and App Store.
Well, if there were any who missed the features of Snapchat, Facebook is here for your cover by giving you an exact camera experience like Snapchat, or maybe much more.