You may be well aware of the trend where your favorite apps have started offering Dark Mode for the apps.
For the uninitiated, Dark Modes are themes which change the background color and other areas of an app to a dark color so that it is easy on the eyes, something Google has done to a few of its apps.
Apart from Google, we have also seen the Dark Mode in Facebook messenger, which was recently introduced and there has been a rumor that the WhatsApp is also going to get the dark mode. (Although you can turn it on right now by following this trick)
So if you are interested in getting the Dark Mode on several apps, you can check out this link which will give you all the other articles showing you how we can enable dark mode in different apps.
How to enable dark mode in the Facebook app?
While Facebook has already introduced the dark mode in Facebook Messenger, it is a different app, separate from the main Facebook app, and as of now, no Dark Mode has been enabled on Facebook.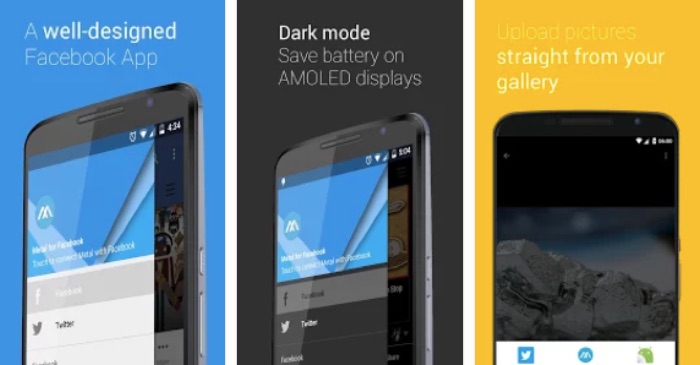 If you want to use dark mode, you can try these Facebook alternative apps for Android which will not only give you the dark mode option but have got more features to offer which is not available in the native Facebook app.
I have listed these Facebook alternative apps in a separate article where we have talked about different features offered by these alternatives.
One of the exciting features I like is the ability to filter out words so that any post containing these words will not appear in your news feed.
Filtering out words can come in handy for hiding all the political post that appears in someone's Newsfeed, and they are not interested in politics. Same goes for any topic you are not interested in you can hide it from your news feed.
And if you get annoyed by the ads (and the super creepy ads retargeting) this Facebook alternative apps also so give you an ad-free experience.
While we are talking about having these exciting features in Facebook, I would also like to mention that these apps are not as intuitive as the Facebook native app is, it is more like the mobile version of the Facebook website wrapped inside an APK.
But again these features are not available even in the Mobile web version of the Facebook website.