If you own a Mac OS-based computer, be it the MacBook Air, Pro, or the iMac desktop, Final Cut Pro X is hands down the best video editing software.
Part of the reason is because it is created by Apple itself and the way they have optimised the software is incredible. And I can see that from experience.
Why Final Cut Pro is the best Video Editor for Mac Users?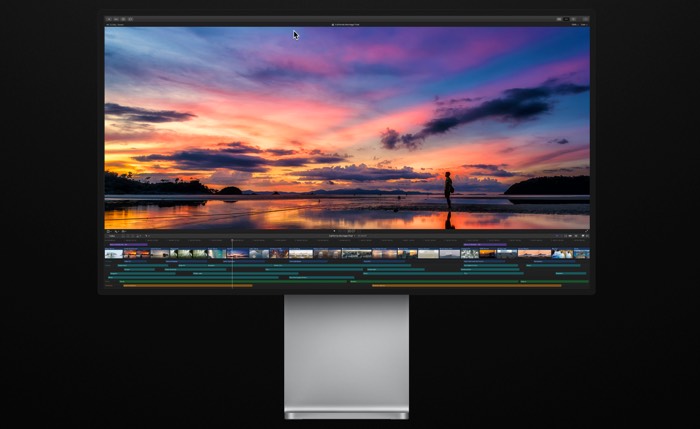 Before editing videos on my Early 2015 MacBook Air, I was editing videos on my Windows PC, and I was using Sony Vegas Pro 13, which made me hate the process of making videos.
But someone suggested me to use Final Cut Pro X. Since it was only available for Apple computers, I ended up downloading the trial version on my MacBook Air, which I bought only for writing articles and web browsing.
It was initially a little overwhelming, but I was amazed at how fast it would Export videos. And with time, I got better at editing videos in Final Cut Pro.
And the only reason Final Cut Pro was able to run on the Macbook Air is that Apple creates the Software and Hardware, and they have optimized it to the T, so I upgraded to MacBook Pro to speed up my workflow.
And, I thought maybe I'll also try using Adobe Premiere Pro since I read a lot of good things about the software, and I have also briefly used it on my Windows computer.
But the difference between Final Cut Pro X and Adobe Premiere Pro on my MacBook Pro 13 is Night and Day. And only reason Final Cut Pro is running so smoothly is again that Apple itself creates it.
Final Cut Pro X is optimized so well that my MacBook Pro 13 can play 5.3K videos from my Insta 360 One X so well, which is a Nightmare to work within any other software. (Although you have to export the videos in ProRes format using the Insta 360 Studio)
How Much Does Final Cut Pro X Cost?
Moving on to question how much does the Final Cut Pro X cost, it is not cheap. At a price tag of $299.99, it belongs to the premium category. Still, it comes from Apple, and if you already have got a machine that costs $1200+, and you take video editing seriously then, $300 and is the best investment to make on a video editing software.
Student Discount
Has been providing student discounts to all their hardware as well as software. And thankfully, The Final Cut Pro is a covered India student discount program.
In fact The Final Cut Pro X is bundled with a bunch of other paid apps (such as Logic Pro, Motion etc) that students can get for $199.99. Which is street $100 discount. You can Follow this URL for more details.
Pool Purchase
If you are not a student or the $199.99 price tag is still a little heavier for you, then here is a workaround feature from Apple.
Final Cut Pro comes under Apple's family sharing feature, where up to 6 family members can use the app.
This depends on how much you trust other people to include them to share the app, but this can bring the price down even further. Although, Apple does not appreciate it to use it as a loophole.
How to use Final Cut Pro for free?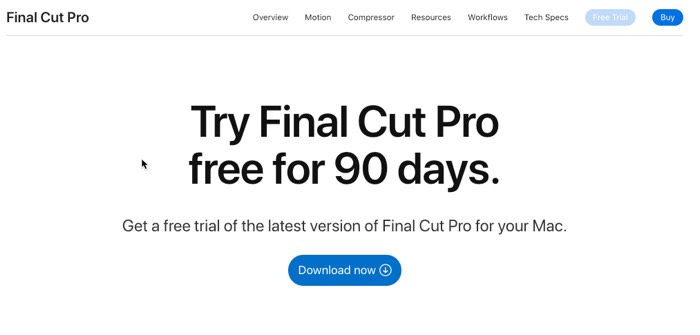 The exciting thing is, Apple provides a free trial for their paid apps. The same goes with Final Cut Pro x as well. They usually have a 30-day trial, but because we live in a world of coronavirus pandemic, where most people are struggling to keep up, Apple did their part and extended the trial period from 30 days to 90 days.
So 90 days is three months. You can use Final Cut Pro x for free for the next three months, which is more than enough to learn the software and create amazing videos.
The free trial period is also enough time to save money or earn money by doing client projects (if Final Cut Pro is part of your work).
Follow The Final Cut Pro X tag to read more posts on this series.