If you use Google Photos to keep all your mobile phone photos backed up and are looking for a way to upload only selected photos from your photo gallery, welcome to a very tiny group of people looking for that workaround.
I've been sailing the same ship for a very long time. I tried a lot of different workarounds to get done with what I'm trying to achieve.
Taking a lot of photos from your smartphone? Delete them regularly
Maybe you are like me who takes a lot of photos using their smartphones, pictures of random things, anything you see symmetrical around you, you take a picture, for maybe multiple images.
But you do not want to ruin your photo gallery by syncing/uploading all the random photos you have clicked on your smartphone.
For maybe you use your primary camera for taking photos and then posting on Instagram later, and after you are done posting on Instagram, you do not want it on your Google Photos.
The easy workaround is to keep up the automatic backup turned off in Google Photos.
You can have the option to turn it off when you are using mobile data and only backup photos when connected to Wi-Fi.
The other option is to backup photos when your device is charging.
You can make a habit of deleting your photos daily before you put it on charge and select the option of backing up photos when your mobile is charging.
Use a different Camera app for random photos
Google Photos also have the feature where it gives you the option to which folder on your mobile phone you want to keep synced/backup photos from.
If you use a third-party camera by installing it from the Play Store, most of them will give you the option to change the path where you want to keep the photos saved. One such example is the Open Camera.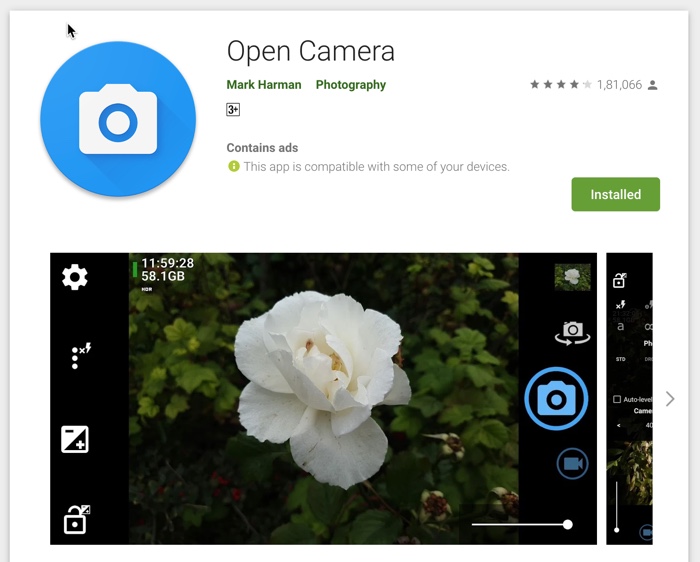 It is helpful because you can click all the random photos, and they appear in a different folder other than the Camera folder, and you still can keep the backup and sync turned on for Google Photos.
You can manually move the final photos to a folder, which is also enabled for backup in sync.
Automatically move files from the Camera folder
The third option I came across is using 3rd party apps to move files from one folder to another automatically.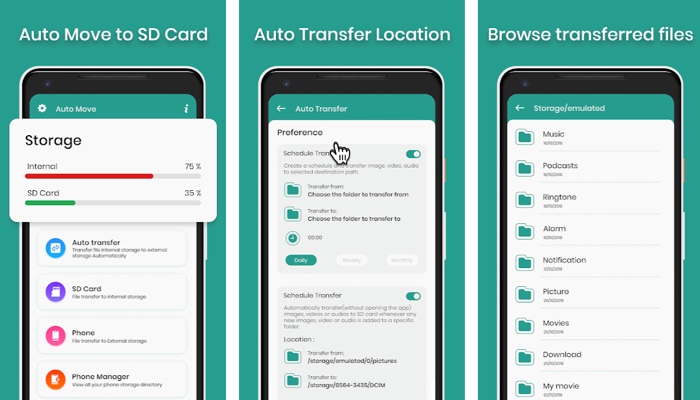 Apps like Auto Move to SD Card have this feature of moving files from one folder to another. It lets users move files within internal storage so you won't need an SD card if your smartphone does not have SD card support.
The downside of using such apps is that every photo you click will be moved to another folder, even the images you intend to keep in the camera folder.
Faltu, you can still use this technique to move video files from the camera app to another folder so that the videos do not get uploaded to Google Photos.
This solution is perfect for me since I use the mobile phone camera to record a lot of videos, which include a lot of vlogging and product videos, which I do not want to be uploaded in Google Photos.
I also tend to combine all the personal videos and then upload them manually to Google Photos. The raw video recorded from the mobile camera is large, combining a bunch of videos and then exporting using a video editor reduces the size drastically.
Pro Tip: Backup & Sync only the Camera folder to Google Photos
Just because Google Photos give you the option to upload all the photo folders available on your smartphone's internal memory doesn't mean that you should do it.
The number one reason for not doing it is that the way Google Photos stores photos and organizes them is different from how it is organized on local storage.
Their idea of folders is different from the folders on the internal storage of your smartphone.
And if you are already backing up your data in other apps, there is no use of doing it again in Google Photos.
If you are backing up data of WhatsApp automatically to Google Drive, you may not want to backup and sync the WhatsApp photos folder with Google Photos since it is already backed up in Google Drive.
Good things is, the space taken up by the backup files is not counted in the 15 GB free storage space offered by Google.