If you are a Google Photos user, here is good news. One of its awesome features is here, which is another good reason to love Google Photos.
It has now brought a new feature that allows you to upload photos faster, even on slow internet connection.
The feature is known as 'Express' and it's currently available in India, will soon be available elsewhere.
How to Enable the Express feature in Google Photos to upload photos faster
To enable the Express feature in Google Photos, you need to open it on your mobile and tap on the hamburger icon.
It will open up the Settings panel, tap on the Settings option and then again Tap on Backup & Sync.
After that, tap on Backup mode and the other settings area you will get that third option, after Original Quality and High Quality.
The Express option means that you get free unlimited storage as you get in High-Quality option.
But the photos are comparatively smaller in size as they are compressed to 3 MP. Even the videos are compressed to standard definition.
If you decided to print the photos, they would still look good for up to 6 x 8 inches prints.
Enable the Daily Mobile Data Usage by Google Photos
Along with the Express feature, there is also a new option within the Settings below the Backup mode which lets your limit mobile data usage.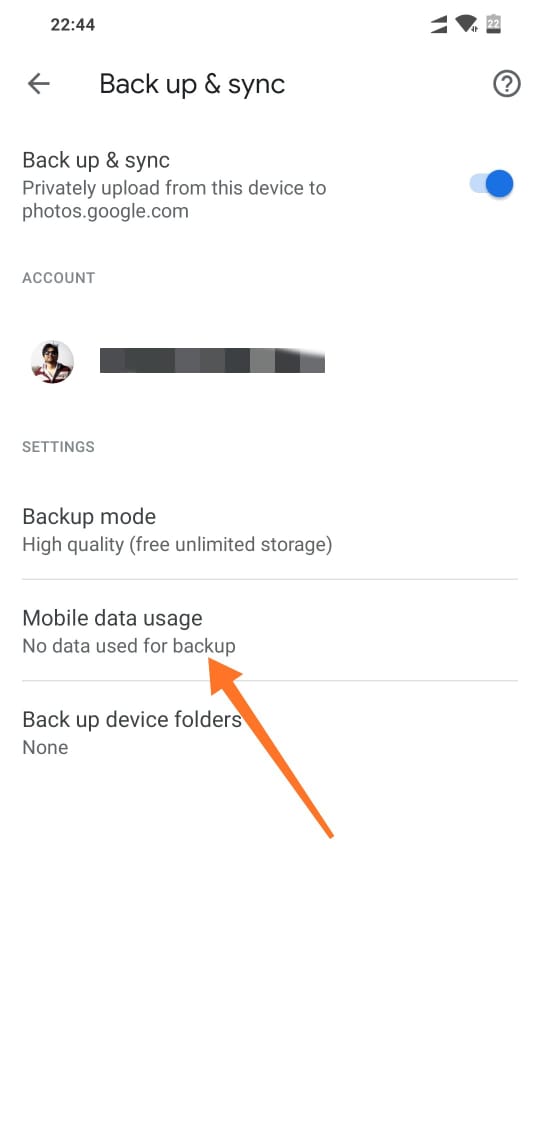 Now you can select your daily limit for backing up photos it starts from 5 MB.
This means that there won't be any more surprises where your entire mobile data is exhausted for the day just for backing up photos.
This Express feature along with the Mobile data usage limit option is currently being rolled out to the Android users in India.
It will eventually be rolled out to other countries as well after a reasonable amount of feedback has been received by developers.
Few more tips and tricks about Google Photos
Since we are talking about Google photos, I would like to mention a few more tips and tricks about this incredible app that will be helpful.
When you open the app and tab in the search area you will find it shows you headshots of people it finds in the photos, you can take these people with the contact names saved on your mobile.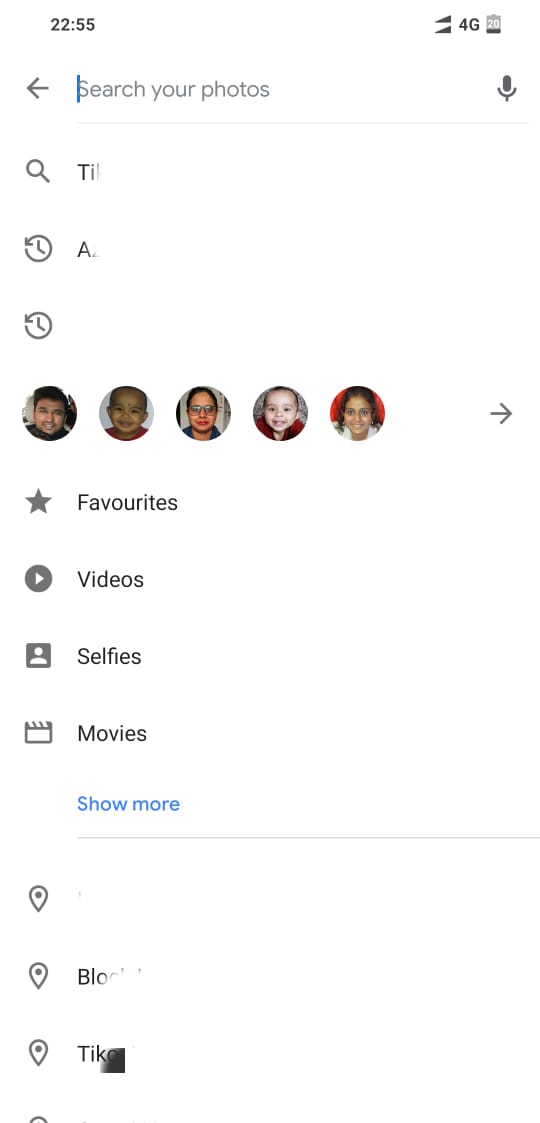 It is helpful in many situations, Google Photos' Face recognition strong enough that it will find every photo of a person saved in Google Photos.
It makes it easy to go through all the photos of a particular person.
You also get the option to share these photos to the particular person within Google Photos.
If the person you want to share the photos is your spouse or a family member, you can automate it
If you do that, every photo that has that particular person in it, will be shared automatically to that person.