Almost every home these days has got Wi-Fi, but since Wi-Fi Routers have their own limitations, you will find spots in your home where there is a very low Wi-Fi Signal or no Signal at all.
There are several ways to improve the range of Wi-Fi, i.e, putting it in the center of your Home so that it can throw signal evenly in all the directions, and your entire Home.
But, you cannot do anything about the walls that come in between you and your Wi-Fi signal.
But, there are solutions to fix those 'no Wi-Fi signal' spots, by using Wi-Fi repeaters. Buy Wi-Fi Repeaters from Amazon range between $20 to $50.
But if you don't want to spend money and you have an old Android smartphone lying in your home then you can very well use it as a Wi-Fi Repeater.
Don't worry if you don't know how to use it because we will be talking about exactly that.
You need to install an app called NetShare-No-Root Tethering app from the Play Store.
Open the app, go to the Share Internet Connection tab and tap on the button to start sharing. Enabling it will start showing the Wi-Fi signals the smartphone is connected to.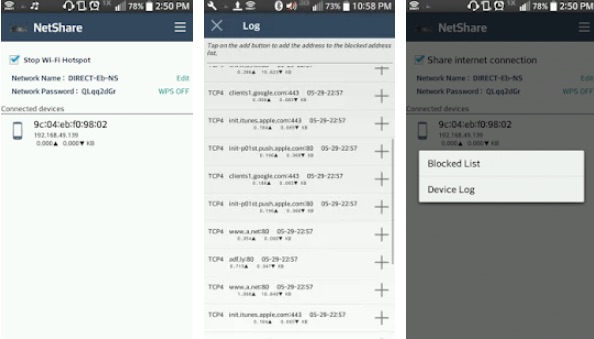 So you can connect your Android smartphone with your own Wi-Fi and place it at a midpoint.
The network signals the Android smartphone throws will have a different Wi-Fi name and password, which will be mentioned in the apps itself.
You can connect your laptop with the new Wi-Fi network by typing the password, and then use the proxy settings.
If you are trying to connect this Wi-Fi to your Windows Laptop,
You can open the LAN settings from Network and Internet in Control Panel, then go to Internet Properties by right-clicking on it, then go to Connections.
Under the Proxy server section, you have to enter 192.168.49.1 in the Address area and enter 8282 in the Port area and click ok.
Once you have saved the settings you will be able to use internet on your laptop using your new Wi-Fi repeater you just made from your old mobile phone.
The free version of the app will disconnect you automatically after 10 minutes, you can upgrade to the pro version to remove this limit, it costs $9.99. And it brings me back to my recommendation of buying a Wi-Fi Repeater from Amazon.com