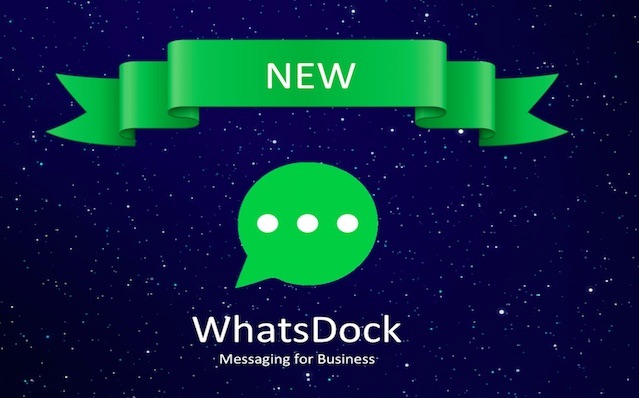 WhatsApp me have been used by millions of people to stay in touch with their friends and family but it is also used by thousands of businesses to manage their customers.
Source everyone uses WhatsApp it is convenient for businesses to reach their customers, and offer their services via WhatsApp.
It is quite a task to send and receive lots of messages to customers via WhatsApp on a mobile phone. Thankfully WhatsApp has introduced WhatsApp web so that you can sync your WhatsApp account on a web browser of your PC.
But even the WhatsApp web has a few its limitations. And this is where WhatsDock for Chrome comes into play. It is specifically made for businesses to manage their customers on WhatsApp.
In its own listing in the Chrome Web Store, WhatsDock has this to say,
It is a tiny CRM that lets you run your entire customer support and sales right inside the most popular Chat App in your browser.
Features of WhatsDock Chrome Extension
➜ Send messages to any phone number, even if the number is not in your contact list
➜ Tag conversations with colors create sending lists with colors.
➜ Send mass messages to your lists.
➜ Create Calendar events in 1 click
➜ Send the most popular Chat App Messages from your favorite CRM.
One of the features of WhatsApp, which makes it very difficult for Businesses to use is that you cannot Send a message to anyone whose number is not saved in your contact list.
This means that you have to save every number in your contact list whenever you have to send a message.
WhatsApp lifts this limitation by letting you message anyone without saving their number in the contact list.
How to use WhatsDock for your Business?
Every business these days has a computer these days, and every computer has got Google Chrome if not, it's free to download.
★ You can add WhatsDock Chrome extension to your Google Chrome and heat over to Whatsapp Web (Click the link or type http://web.whatsapp.com in Google Chrome).
★ Scan the WhatsApp number you use for your Business. All your conversations will open there.
★ You can now type in the numbers of your customers and send them messages.
★ To automate it even further, you can create a Spreadsheet in Google Docs, with phone numbers of your customers, their orders and messages that you type frequently.
✔ Example for restaurants: "We confirm your reservation for tomorrow"
✔ Example for a Car Repair Shop: "Your car is ready to be picked-up"
✔ Example for a Dentist: "We confirm your appointment for tomorrow"
You get the idea, right?
You can have all the data opened in a separate tab and have WhatsApp web opened in another, this will make your life a little easier.
Here is another pro tip: 
You can install another Chrome Extension called WAToolkit to get WhatsApp Notifications even when the WhatsApp Web Chrome Tab is not active so that you don't miss any important notification from the Customers.