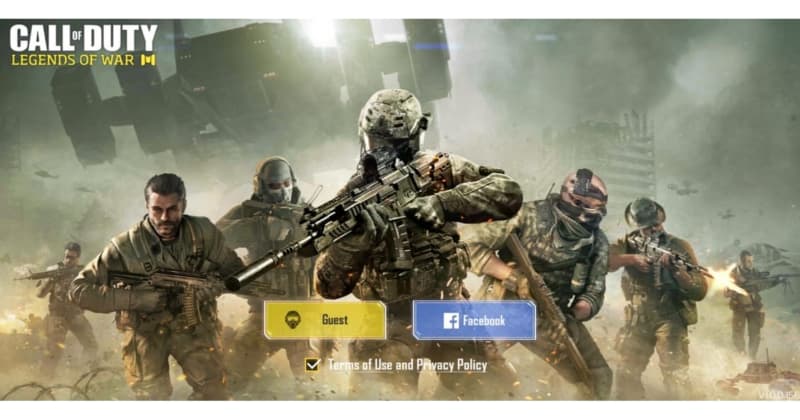 Battle games are quite a rage these days, Be it the PUBGvfever or Fortnite, both have managed to get millions of downloads on the Play Store.
The latest is a battle game from Call of Duty Mobile, the Call of Duty: Legends of War, is here to claim the share of the pie. The game brings COD styled game to smartphones.
The game is currently available in only Australia, but if you are from another continent or country, we'll be talking about how you can install on your Android mobile and play it.
How to Install Call of Duty: Legends of Wat on your Android Mobile
The game is restricted to be available in Australia only, so you cannot install from the Play Store if you are from another country.
There is however a workaround, you can download the APK of Call of Duty legends of War and install on your smartphone.
Here is the APK file link, that you can download directly on your Android smartphone.
Note: Make sure you have 'Install from Unknown Source' if checked in the settings of your Android device.
Install the APK and start the game, then wait until it reaches the initial loading screen. Stay on the initial loading screen for almost 2 minutes before exiting the app.
Then go to the App Settings and force close the app to kill all its processes running in the background, you can also do this by long pressing on the App icon and then drag to App info to go directly to the app settings of this app.
Now you will have to download the additional files for the Call of Duty: Legends of war 0BB file. Here is the APK file link
Make sure you move the file to this particular folder on your Android device.
Android/obb/com.activision.callofduty.shooter
You can use ES Explorer to move the file from the download folder to this particular folder.
Once the file has been moved you can tap on the app I can and start the game, it should be running smoothly after it gets loaded.
You can play the game in guest mode or you can also login to Call of Duty: Legends of War using your Facebook account.
One thing to note here is that you will have to use a VPN if you want to login using the Facebook account since the game is only available in Australia, and if you try to log in from other countries it won't be possible.
The good news is that with there are various VPN apps available in the Play Store, simply install any of them and switch the location to Australia. You will then be able to login via Facebook