If you are having trouble managing space on your mobile phone you should consider installing the lighter version of the popular apps that you use on a regular basis.
If you use Instagram on a daily basis then you would be happy to know that there is a light version of Instagram that is available for Android users.
Unfortunately, the light version app is currently not available in every country. So if you do not live in the US and head over to the Play Store to look for the Instagram Lite app you won't be able to see it.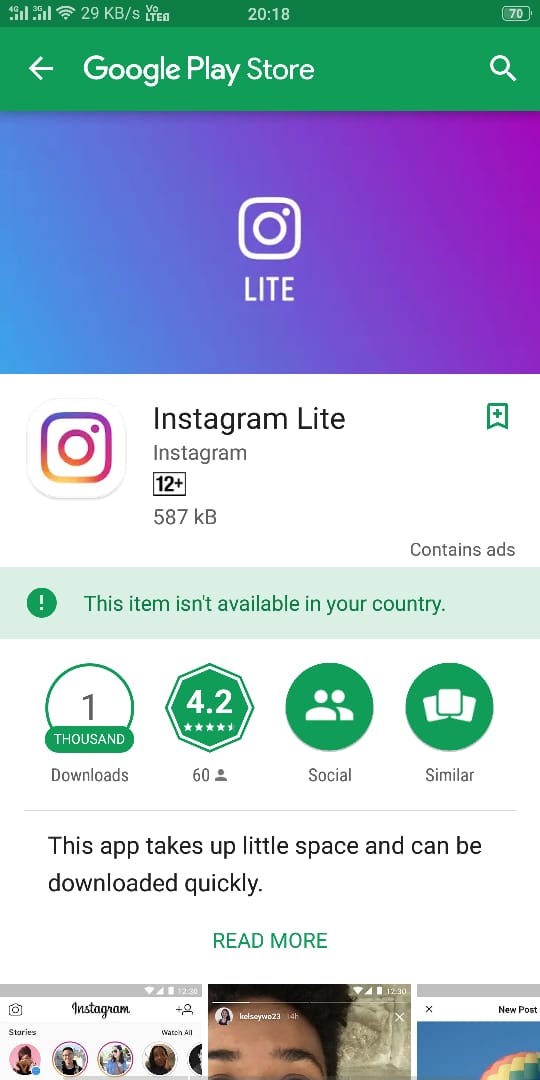 All you would see is a bunch of apps claiming to be the Instagram Lite. You can actually go to the actual Instagram Lite app, but you will not be able to install it if it is not available in your country.
14 Amazing Tips to Make your Android Smartphone Faster for Better Experience
Here is How to install on Your Mobile
The country-specific restriction to install the Instagram Lite app is only inside the Play Store app.
But in case if you didn't know it already, you can sideload apps on your Android smartphone if you have got the APK installer of that particular app.
And there isn't really any issue in finding the APK for Instagram Lite. APKMirror.com is one of the most trusted sites when it comes to downloading APK files security.
Please note that you should not download APK file from any other source which is not trusted.
You can either go to APKMirror.com and search for the Instagram Lite app or simply click on this link.
The download sites can be a little overwhelming if you are not a tech-savvy person. So I can follow the following steps ➜
When you click on this link and scroll down at the bottom, you will find links for different versions of the Instagram Lite app.
Click on the latest version, which will open a new page for that particular APK file.
You will find the download APK button on the bottom right-hand side. Clicking on it will download the APK file.
You will have to move the APK to your smartphone if you have downloaded it on your PC.
Make sure you have 'Install from unknown source' check day in your phone's settings to sideload APK.
Once the apples installed you will be able to log in and use the lighter version of Instagram.