Maybe you are a productivity freak who wants to save even a few seconds of life here and there. Or maybe you are just a lazy person like me, too lazy to get up from your seat to pick up the iPhone, charging in the other room or even in the same room.
The Messages app is already available on both the iPad and the Mac. Still, you don't get the text messages, like, the one-time password from websites where you want to sign in using the two-step verification, or a text message that a product is being delivered, don't show up on either of the devices.
iPhone text messages on your iPad or Mac?
For this to work, you must ensure that iCloud sync is enabled for the Messages app. This can be done from the Settings area.
Tap on account information, where you will also find the iCloud Setting. Scroll down to check whether the Messages toggle button is enabled for the sync.
If you want to get the text messages you get on your iPhone, iPad, or Mac, you need to enable this setting.
Enable text message forwarding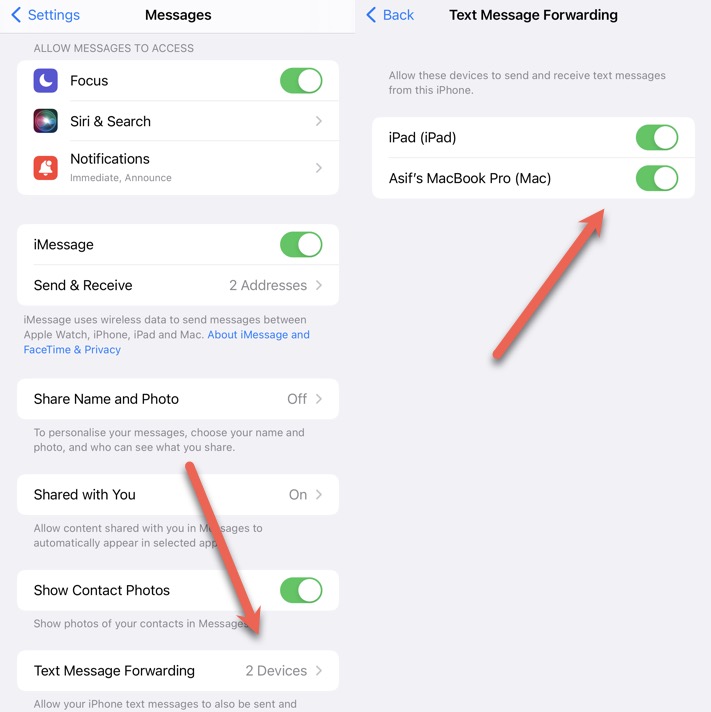 Find messages from the settings area of your iPhone by scrolling down a bit, then tap on Messages app, which will open a few options. Scrolling down a bit, you will find Text Message Forwarding, where you will get the devices. You can tap on the toggle button to enable it.
You may also have to authenticate your Mac or iPad so keep it with you while doing this. It's to make sure nobody don't misuses this feature.
Get text message pop-ups on your mac or iPad
Once you have enabled the setting mentioned above in this article. You will start getting popup notifications like you get your new iPhone. If you missed the popup notification, you could still access the text message in the Messages app.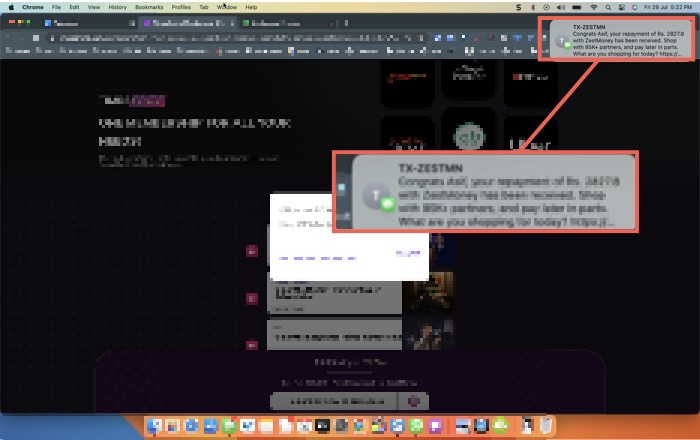 I found this trick after over an year of using iPhone and Mac. I hated when I had to get up from my desk to get an OTP that comes on my mobile phone. It saves a few seconds every time, but if you have to do this a lot of times, you can save a reasonable amount of time.