Looking to know where are your drafts on Instagram? Read this useful guide to know where to find Instagram drafts for posting or deleting them.
Instagram started as a simple photo-sharing site in 2011 and is now used by over 1 billion people on a daily basis. Though its core feature is still sharing photos, there has been a lot that has been added as features on Instagram.
One such feature, which is a little unknown to many people, is the 'Drafts' feature, which means you can save photos or videos for posting later.
Sometimes we create multiple reels at a time where we just can't choose which one is best. In such cases, we save them as drafts to access them later on. If you want to know how to find them, then you can check how to find reel drafts on Instagram.
How to use Drafts on Instagram to manage your Instagram profile effectively.
To gain more followers and get more likes on your post you need to constantly keep posting great looking pictures on Instagram, and a great caption with relevant hashtags (#) so that your posts can be discovered on Instagram on a large scale.
You may take photos and edit them in bulk, but it is not wise to post them back to back all at once.
And you can also not sit and write great captions and an endless string of hashtags every few hours so you can set aside time and do it in bulk.
How to Save Drafts on Instagram
You select a photo, make some edits then write a caption and add those hashtags, then instead of sharing it on Instagram.
You tap the back button of your mobile phone, which gives you an option to save the post as a Draft.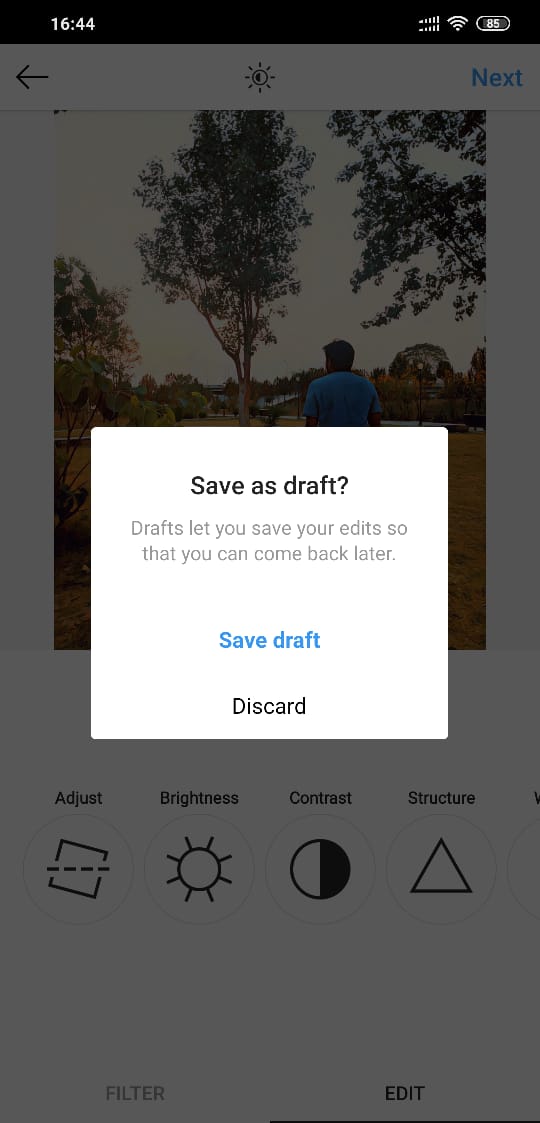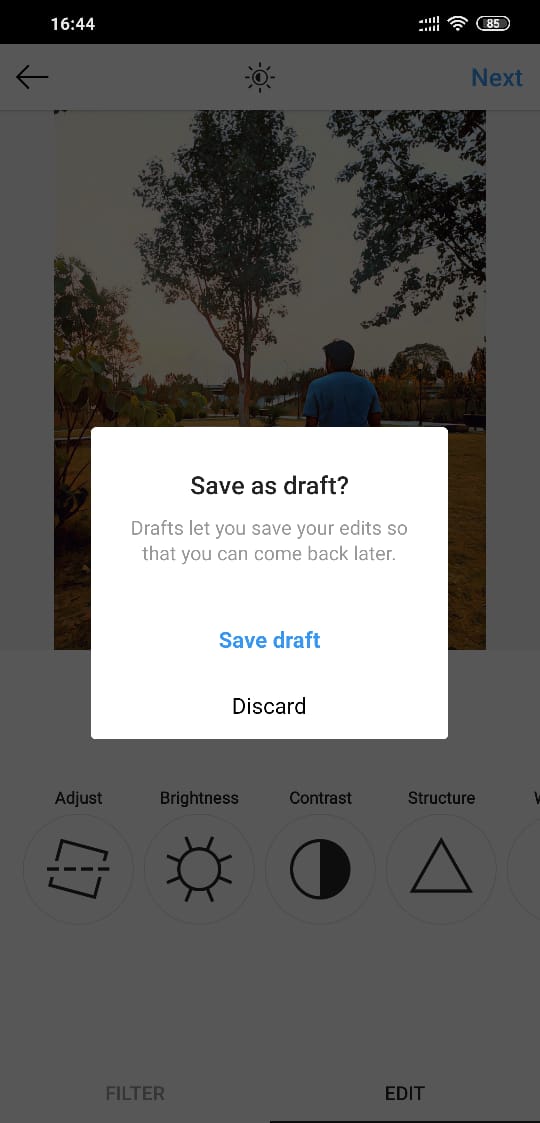 You can do this multiple times as much as you want so that you have got a bank of posts, ready to be posted whenever you want.
This way, you won't have to go through writing captions and adding hashtags to each photo.
Where to find Instagram Drafts
If you are curious to know where are my Instagram drafts, well, here's the answer.
Accessing the draft post is quite tricky, you won't find any visible button that will take you to the draft photos that you have saved for later. So here is how you can find Instagram save drafts.
When you tap on the plus icon (+), that is for posting a new photo or video on Instagram. Tapping the plus button will automatically show photos from the gallery which can be selected in one tap.
You now have to scroll down a bit so that the saved Instagram drafts can be visible on the top, you will also find the manage option on the top right-hand side in the same area.
Check out this video for a better understanding of how to access the draft area on Instagram.
You can tap on any of the saved post, which will open the photo in the post editor, where the caption and the hashtag are already written if you have done that in the past.
Now, all you have to do is, tap on the share button on the top right-hand side to post the photo.
And whenever you are going to do that, it is going to make you so happy that you do not have to spend time thinking about the right caption and adding more hashtags every time you have to post on Instagram.
How to Delete Instagram Drafts?
If you want to know how to delete a draft on Instagram, here is how you can delete the drafts.
When you access the Instagram draft, step on the 'Edit' option that would appear on the top right-hand side.
Then you will be able to select all the draughts you want to delete from the Instagram draughts area. Once you are done selecting the photos and videos, tap on done and the Instagram draughts will be disappeared.
This is How to Edit Pictures Instagram without Posting
This article actually answers this question as well, since you can use the draught feature to edit photos without actually forcing them on Instagram.
Instagram offers 8 lot of different filters, and editing options for making photos look better.
Which also makes it a nice photo editing app as well, you can choose a photo, put a filter on it, make some other adjustment like brightness control contrast and saturation.
And once the image is finally done you can tap on the back button of your phone mobile phone so that it gives you the option to save it as a draft.
A new folder will be created on the storage of your smartphone, named Instagram, where all your photos, including the drafts, Instagram saved, will appear in that folder.
Who saved my photo on Instagram?
If you are looking to know who has saved your photos on Instagram, it is a completely different thing and totally and related to what we have shared in the certificate.
There is a feature on Instagram, where your followers are able to to save the photos in their collection so that they can be referred to them later.
When you browse Instagram you will find the save icon on the right-hand side of every photo or video shared on Instagram.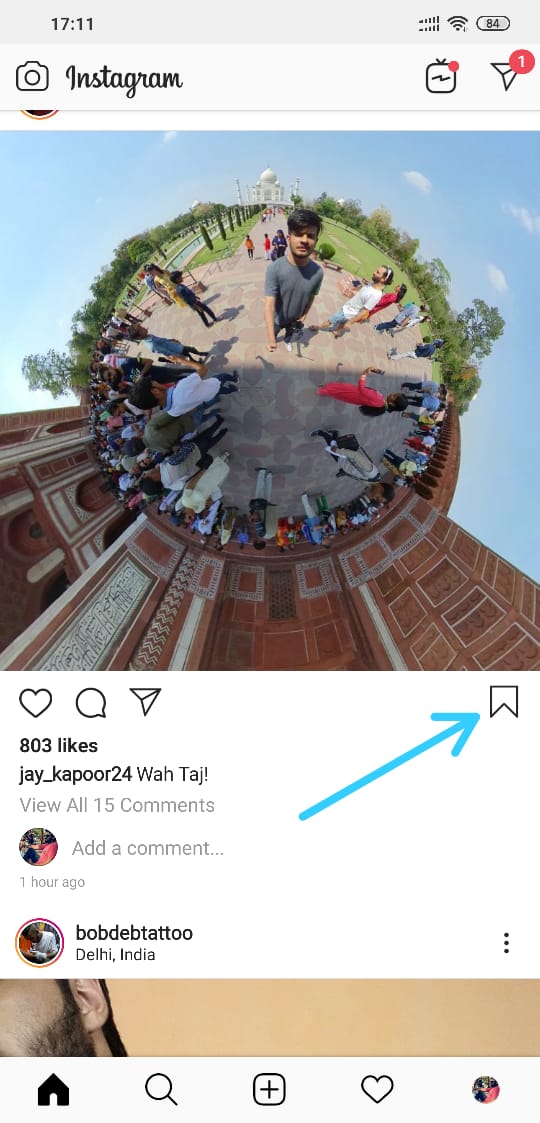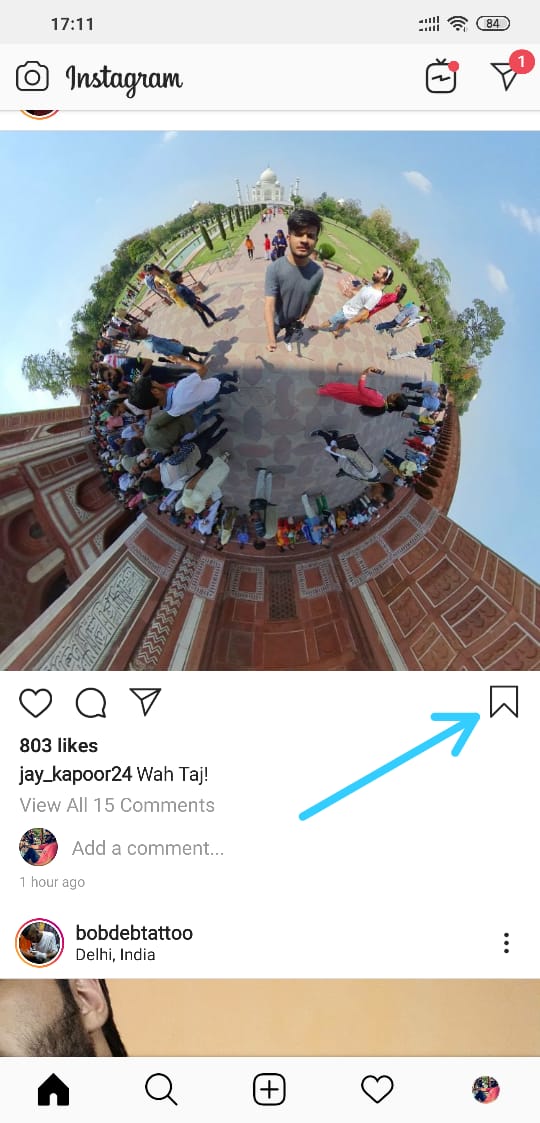 Although you won't be able to find who all have saved your photo if your Instagram account is a personal account, Instagram does allow business accounts to look at the insights, one of which face showing how many peoples saved the particular post.
Note: You still won't be able to know the individuals who have saved the post.
If this is something you are interested in, you can convert your personal account into a business account by going to the settings area, and tapping on add business account.
You can then convert your existing personal account by connecting it to a Facebook page (if you don't have one you can create for free).
Once your personal account is converted into a business account, you will be able to view insights such as how many Impressions your particular post gets, all how many have visited your profile, how much is the reach of the post and how many have saved it.