Here is so much information that can be found related to boosting Facebook profiles or to buy followers. But there is not sufficient information available about how to use the Facebook features or if you are looking to know how you can delete Facebook posts in bulk? You will find this article pretty useful to know how you can delete Facebook posts.
At any given point in time, you might feel the need of deleting Facebook posts on your Facebook account.
This can be done by going to your profile page and manually selecting the posts you want to delete, but it is going to take a hell of lot of time if you have to remove multiple posts.
Because you will have to scroll down to find the older post, and the more you scroll down, the heavier the website gets, and at one point of time, the browser tab might be unresponsive, adding more frustration.
So there is a more natural way to delete the Facebook post if you want to remove more than one.
How to Mass Delete Facebook posts from your Facebook profile
If you have to delete your Facebook posts from your personal Facebook profile, login to your Facebook on the web, and then click on your profile or the display icon.
Once you are on the page where you see all your posts, you will find an option called 'Manage Posts'.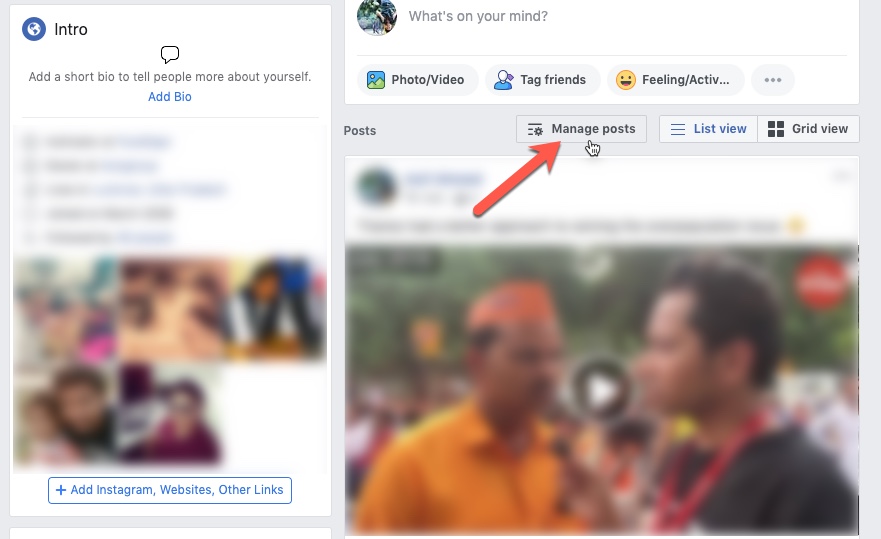 All your Facebook post will open, and you will have two different options to view them, a listview and a grid view. The Grid view shows you more posts on the same screen.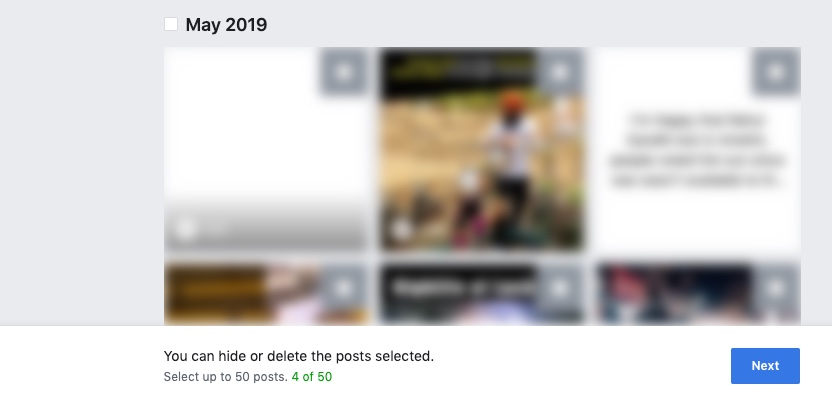 You can then go ahead and check all the posts you want to delete. If you want to delete all the posts from a particular month, you can check the specific month box.
You will be able to see the number of posts selected at the bottom, where you also have the button called 'Next', pressing which will give you two options, Hide posts from your timeline or Delete them.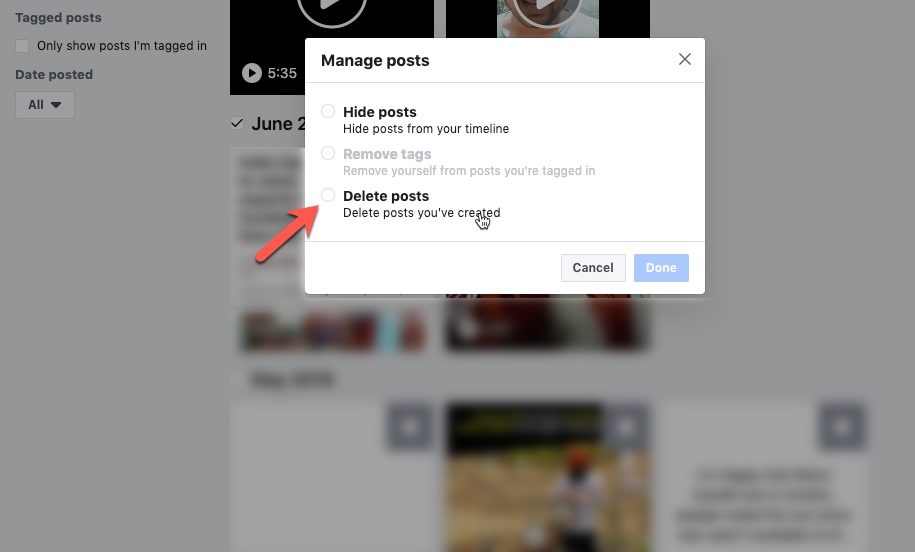 You can select 'Delete post' if you wish to delete them and then click on Done.
Bulk delete feature is quite helpful if you want to do a fresh start on Facebook, or you have recently changed your political views, and you want to delete all the posts that do not align with your ideology.
Whatever your reason might be, you now have the option to do it.
How to Mass Delete Facebook posts from Facebook page
If you have got a Facebook page, and you want to delete multiple Facebook posts from it, Facebook gives you an option to do a bulk delete on the facebook pages as well.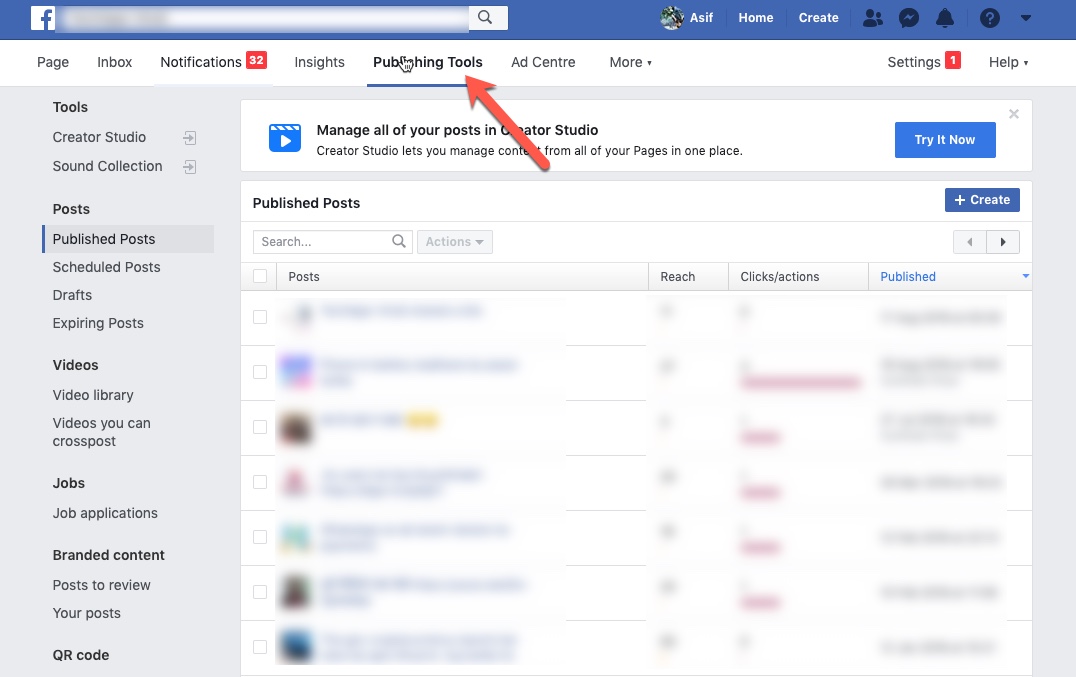 First, you need to go to the page, and then find 'Publishing Tools'. Find publishing tools you will see the option to see all your posts at once.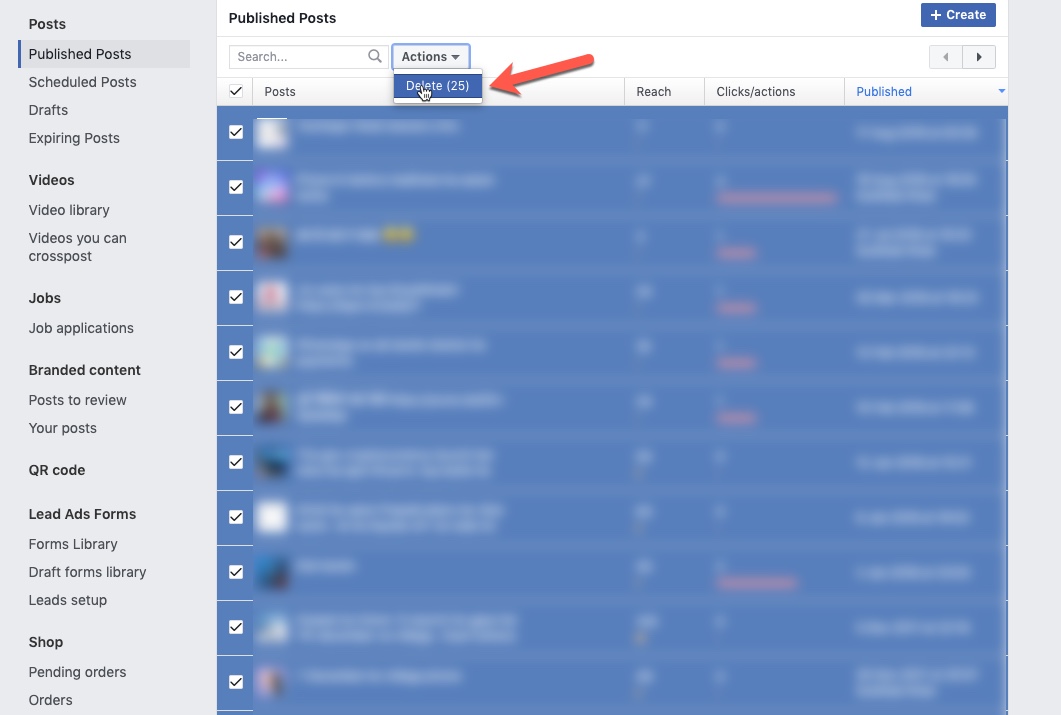 You can either select all the post that are visible on the page at once or carefully check individual Facebook posts, before choosing the Delete action from the drop-down menu on the top.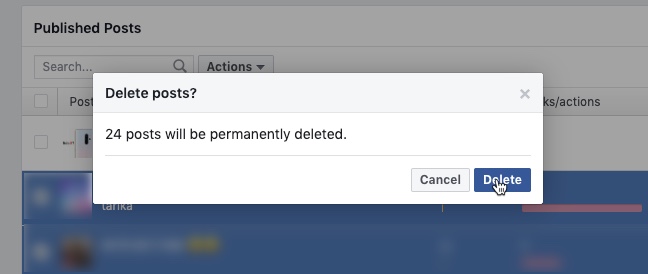 Feature of bulk deletion on Facebook is quite a useful thing, and it saves a lot of your time. Thank you, Facebook, for giving us this option.
I hope you find this article useful. We will continue reading more decorated articles on the blog.