As the word is going mobile, there are many struggles faced by PC guys (Mac users included). One such struggle is to post photos on Instagram from PC.
While Facebook, Google Plus, Tumblr (heck even Tumblr) all are in for making PC Guy's life a little easier by letting their services usable on any platform. Instagram has always tagged themselves a Mobile First Company, and this sucks for a PC guy Mac like me.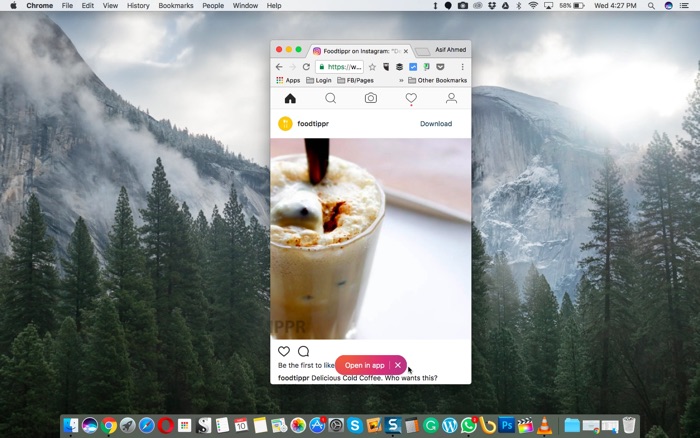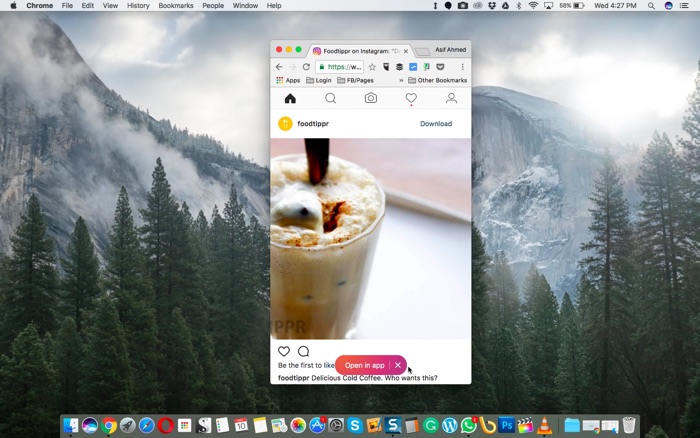 I spend most of my time on the PC, I've got a couple of Instagram accounts (Both personal and Business accounts) that I manage.
Even though it allows for multiple accounts on the Smartphones, one still have to pick their smartphones up to post something to Instagram.
And it makes sense, I mean, you share photos that you capture using your Mobile's camera, so this makes it quick to share. But why not the posting ability on Desktop?
Well, If you find yourself in the same spot, I've got a workaround to share with you guys, that will let you post photos to Instagram from Desktop.
A Little Techie Workaround
Well, don't get scared, it isn't that techie, just follow the steps and you are good o go.
First let me tell you how this workaround works. 
Instagram knows which device you are logging in from, if it's a Smartphone, you get the options to post stuff. But if you are logging in from a Desktop PC, it hides the options.
So, what we need to do is, tell Instagram that we are logging in from a Smartphone, even though we are doing it from the Desktop (Google Chrome)
Click on the vertical dots on the top right side of the Google Chrome browser,
Click on 'More tools', then select 'Developer Tools'
This will open a panel with some codes that you don't need to worry about, just find the device icon somewhere on top right side (refer to the image below)
Now, once you click on it, you will notice the Camera icon appears in Instagram, you can now select a photo from your Desktop and post it. Further steps are the usuals.
Non-techie workaround,
many people may not want to do this, even if it doesn't harm you (or your computer) in any way.
You can install User-Agent Switcher Chrome extension from Chrome Web Store, it will do that same thing, you can select the User Agent of an Android or iOS device and open Instagram.com,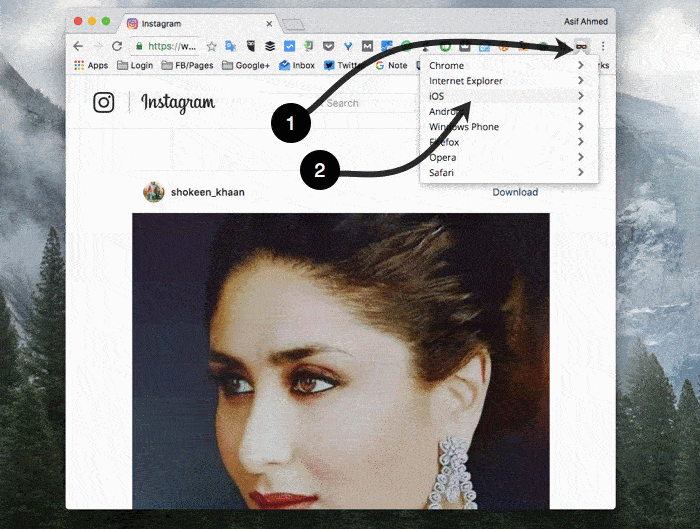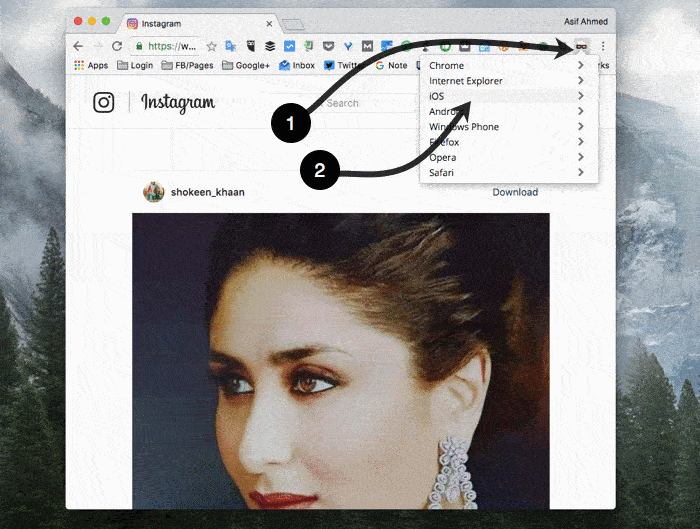 The Camera icon will appear and you will be able to post photos to your Instagram account from your Computer.