Whether you are an Instagram influencer or love to post stuff on social media, these best quote maker apps will help you creatively.
Also, these are great for making quotes and MEMEs, and any graphic wear typography can enhance the impact of the words you want to write.
Introduction: What Is a Quote Maker App?
Quote Maker apps are the apps that promise to make it easy for you to create a quote in seconds with a few taps.
The app comes with two different types of quotes: one for those wanting to be inspirational and one for those who'd rather be funny as they deliver their message.
There are also quotes from famous people pre-loaded into the app, so you can use them as inspiration or remix them as you see fit.
If you're looking for a straightforward way to create custom quotes, Quote Maker is worth checking out.
1. Quotes Creator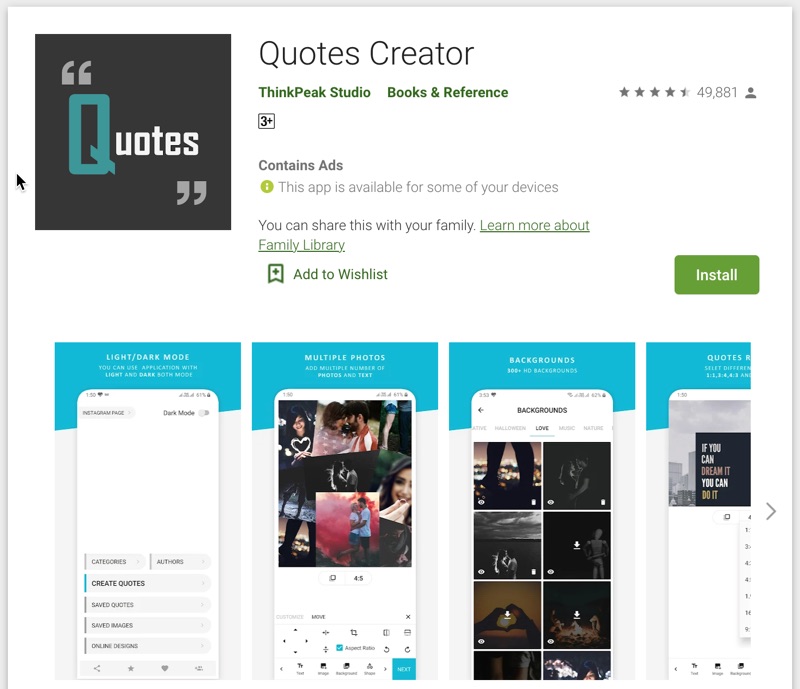 he Quotes Creator is an android app that allows you to create quotes, memes, and images with your own text.
It is easy to use, has access to over 6 million free quotes organized in different categories, and helps in making quick content in a short span of time for various social media platforms.
Quotes Creator – wisQuotes
The Quotes Creator is an android mobile app which has been designed to make it easier for people to create and share quotes and memes.
The app can be downloaded for free from the Google Play Store or the Apple App Store.
Post Maker & Quotes Creator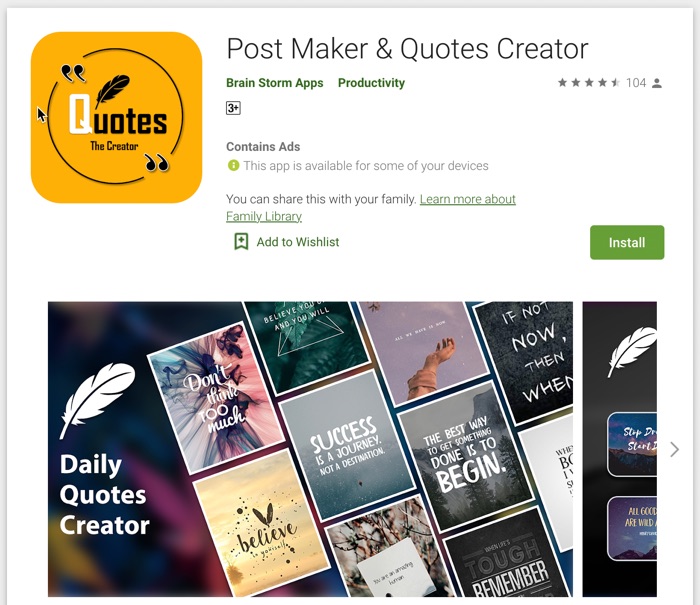 Post Maker helps you design and publish beautiful posts on your Facebook page.
With the new Quotes Creator, you can create beautiful quotes and share them on Facebook, Instagram, and other social media channels.
Yello Quotes Creator ✒️ Aesthetic Instagram posts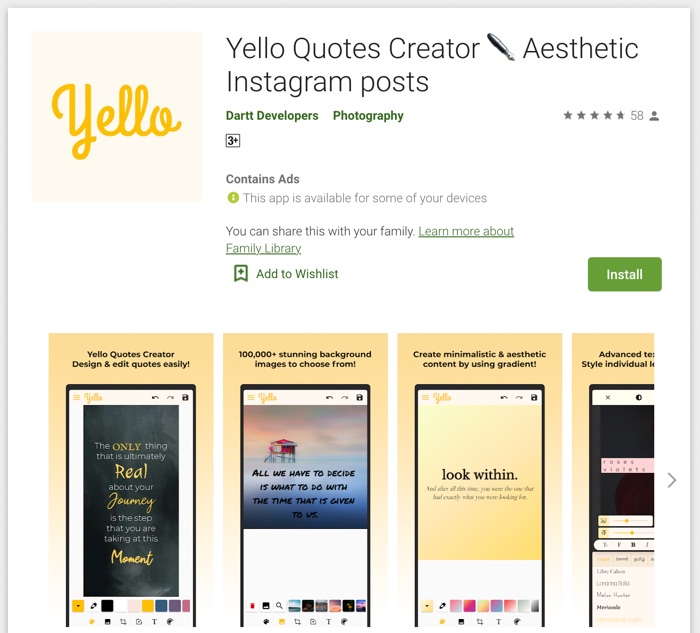 Yello Quotes Creator ✒️ is a free and simple Android app that helps you to create beautiful and aesthetic Instagram posts. It is a great and free alternative to Meme Maker or graphic text generators.
The app lets you add quotes, drawings, and memes to your photos in just a few clicks.
Free Quotes Creator Poster Maker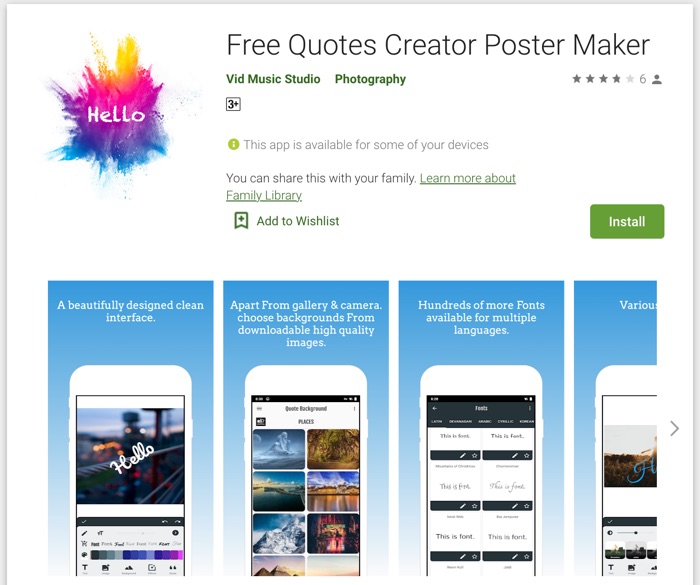 Users can choose from a range of fonts, colors, textures, patterns, shapes, and stickers while creating their posters or quotes.
This means that they get to customize their poster or quote in whichever way they want it to be.
Quote Creator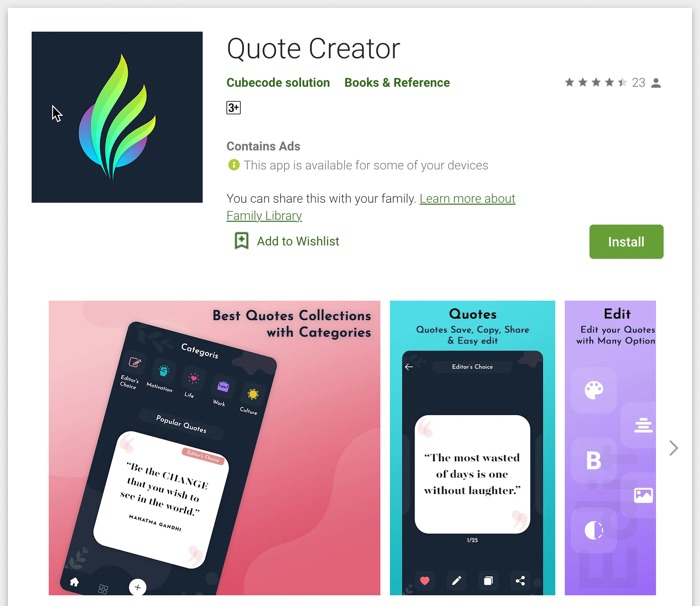 Quote Creator is a free app that has over 100,000 quotes and proverbs.
It is easy to use and you can create your own quote or just browse the quotes list to find one for you.
TheQuoteCreator: Write on Photo Editor Quote Maker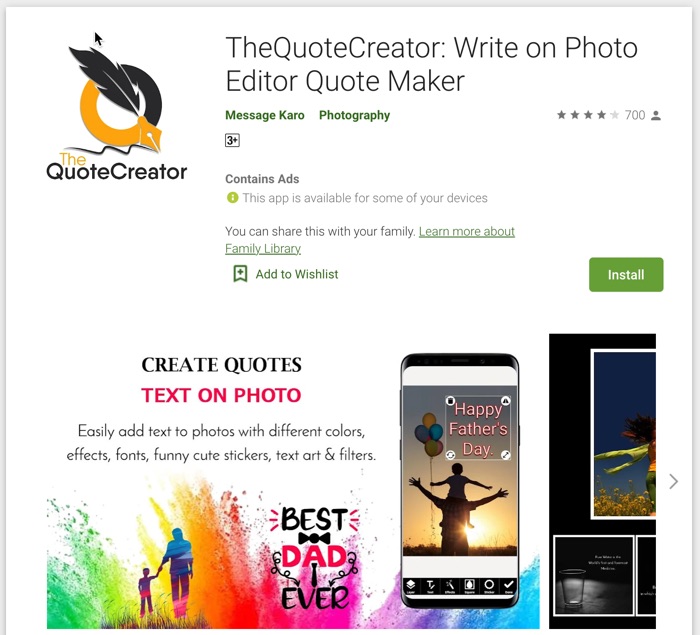 Quote Creator is an app that helps you create quotes by adding text on photos. It offers more than 1000 fonts, which you can choose from to customize your quote.
You can also upload your own images or take a photo using the camera on your phone.
The app helps you to share your created quote and make it look like a poster and save it as a favorite photo for future use.
Quote Maker – Best Quotes Creator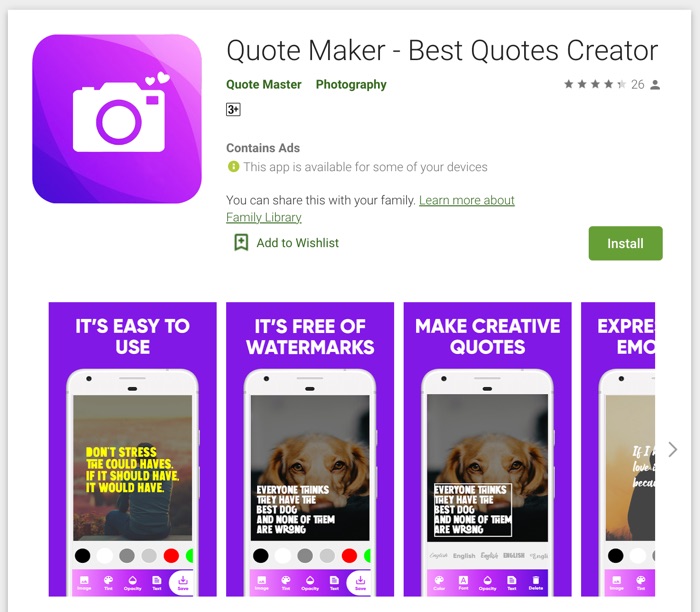 Quote Maker is an android app that helps you to create short quotes, for your social media posts, to share with your friends.
Quote Maker has a library of over 500+ quotes. You can search for quotes by type or author name. You can also create your own quote by adding text and images. There are no watermarks on the created quote
Save, Write, and Create Quotes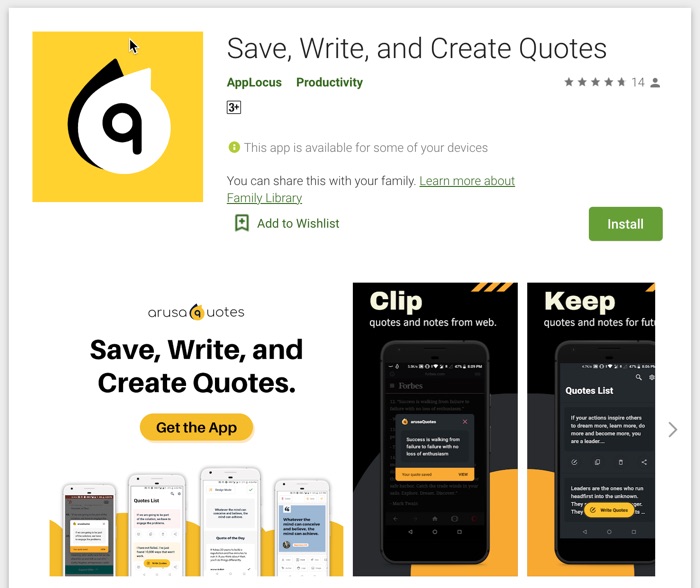 This one is also a pretty great app for writing your quotes and then sharing them with the world.
You can create your collection and have it organized in a beautiful app like this one.
Quotes are a great way to inspire others and give them some motivation. I hope you find this article useful by selecting the best one suitable for your requirement.
There are a lot of other articles on our block which can make your Tech life easy. Make sure your bookmark the side so that you don't forget.
Quotes Maker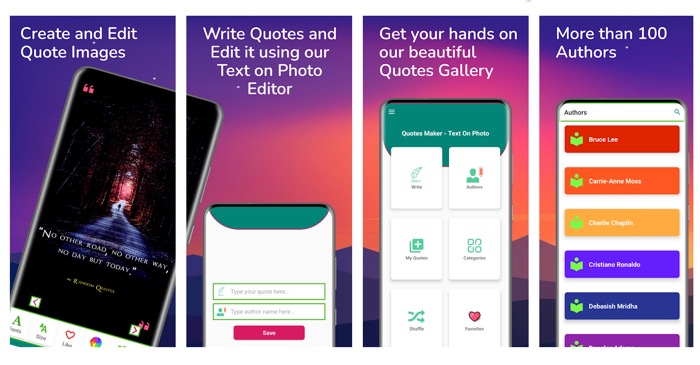 This Quotes Maker app for android can also be considered. It has got bacon templates and quotes from more than a hundred different authors from around the world.
So, if you can't come up with your own Quotes, you can choose from the huge collection.
The app also lets you choose different fonts, and backgrounds to enhance the look and feel of the graphic image created to share on social media