If you want to remove Google account from your Android mobile remotely, check out this article for the guide.
Removing or deleting Google account from an android mobile is easy. You just have to follow the steps mentioned in this article.
While we cannot actually it delete a Google account, deleting from a particular device means removing from it, which is quite possible.
What if you have lost your mobile phone or you do not have access to it, and you still want to remove your Google account from it remotely? Is this possible?
Well, it very much is.
How to remove Google account from Android remotely
It isn't actually 'removing your Google account from the Android mobile', it is more like unlinking it from your Google account.
Unlinking means, the next time that particular Android mobile phone has internet access, the Google account associated with the Android mobile will be unlinked and will prompt for entering the password again to link it.
Which is pretty useful in case you have lost your mobile phone or it has been stolen, because this way, you can make sure your data is safe and is not accessed by any random person.
To remove your Google account from Android remotely, you need to access the 'My account' page of Google, either on PC or another mobile.
This page would look something like this, and then you need to click on the security checkup, refer to the image below.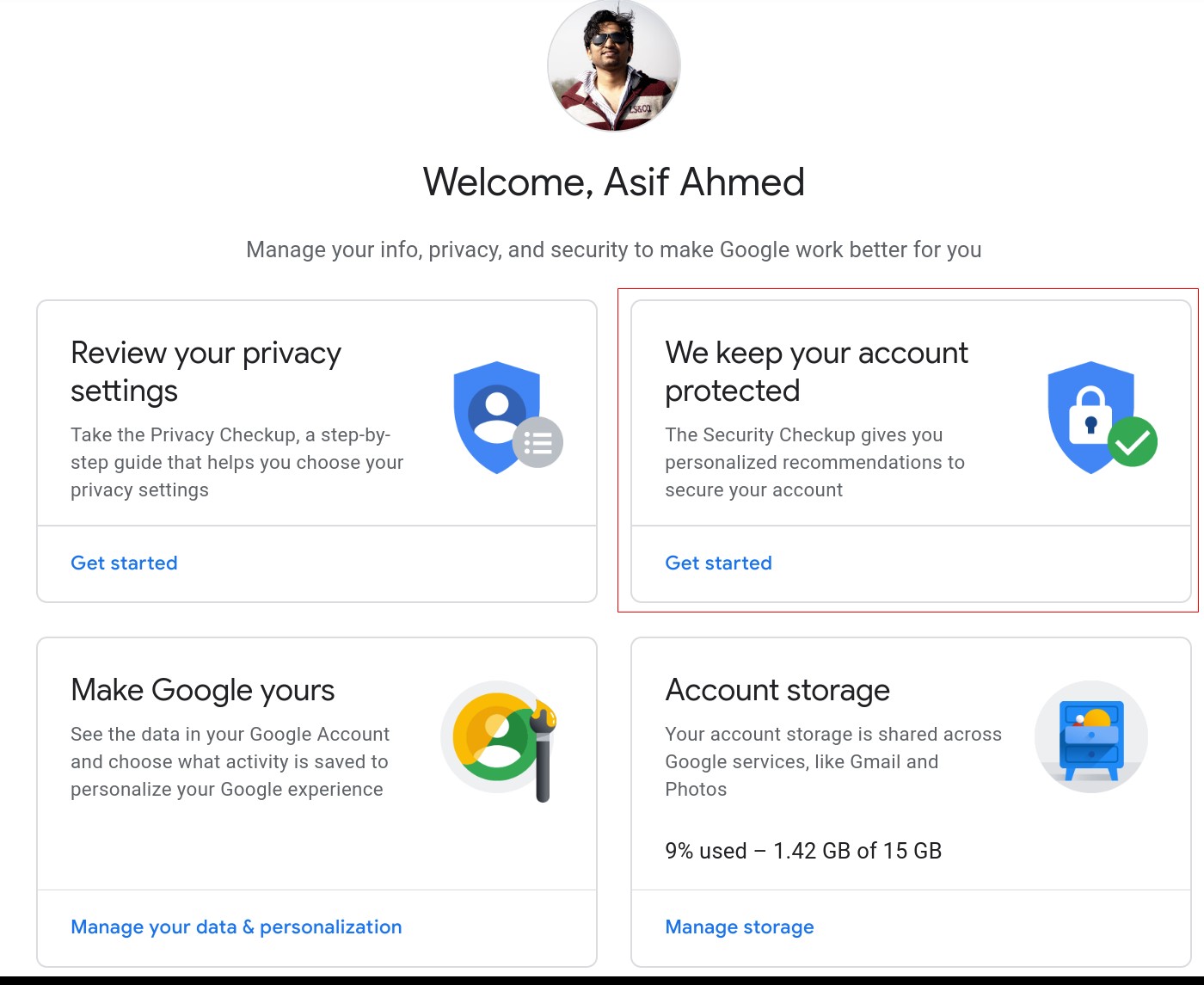 Another page will open which will give you several options. The top one will show you all the devices where you have used Google account to log in.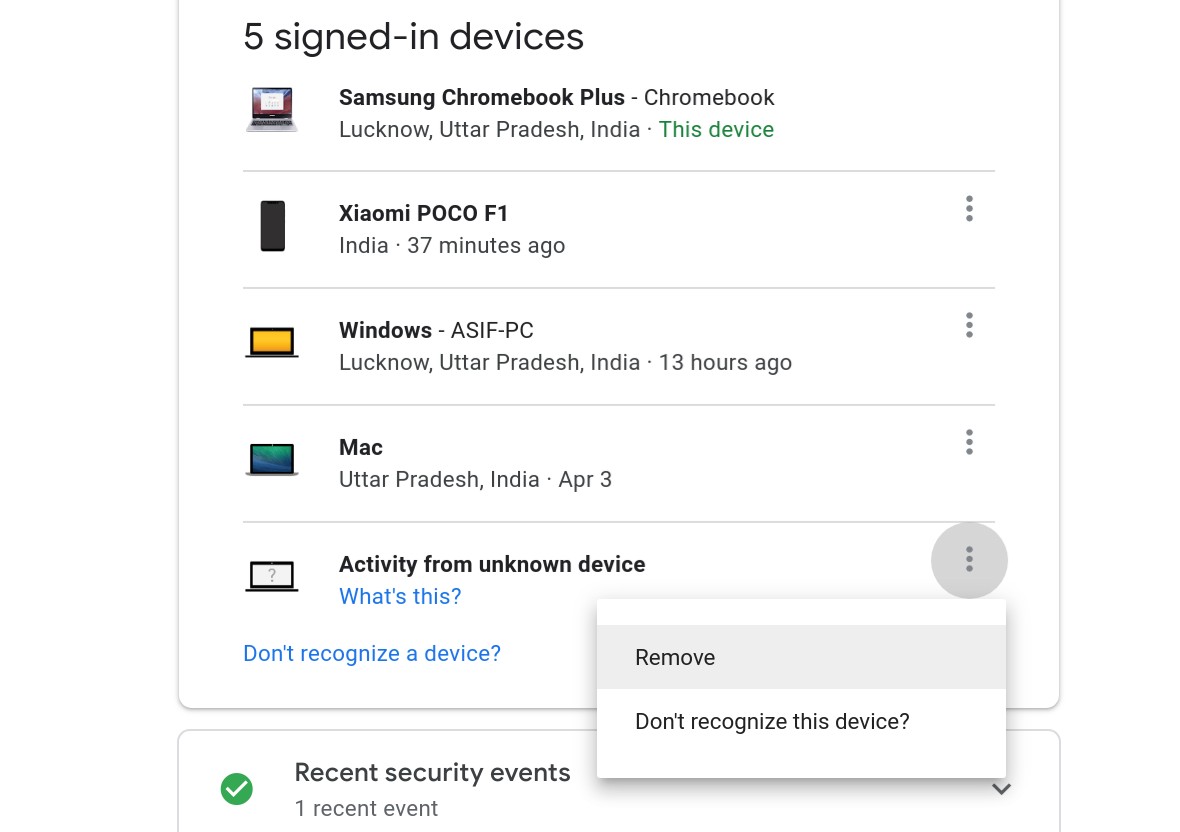 It also gives you an easy option to remove the device from the list.
And as we mentioned above, once it is done, the device would need to login to the Google account again by typing the password, and authorizing it, if two-step verification is enabled for the account.
The 'My Account' page of Google is pretty useful for not only removing a device from your Google account but also removing access to third-party apps you may have given for a period of time.
It is advisable to visit the 'My Account' page of Google from time to time to look at how safe or unsafe your account is.
I hope you find this article useful he can check out more articles on our blog. Connect with us on Facebook or Twitter or bookmark our website.