If you want to remove a watermark from images, continue reading this article, discussing how to remove watermarks from photos online or using photoshop.
With so many watermark remover tools online, you don't need photo editing skills to remove image watermark from an image.
Is it legal to remove watermarks from stock pictures?
If you want to remove watermarks from a stock picture, this can help you do that. Still, it is not legal to use this method and then use the stock picture commercially, which means you cannot use it on a blog, website, video, eBook and PDF or any digital content that can be redistributed.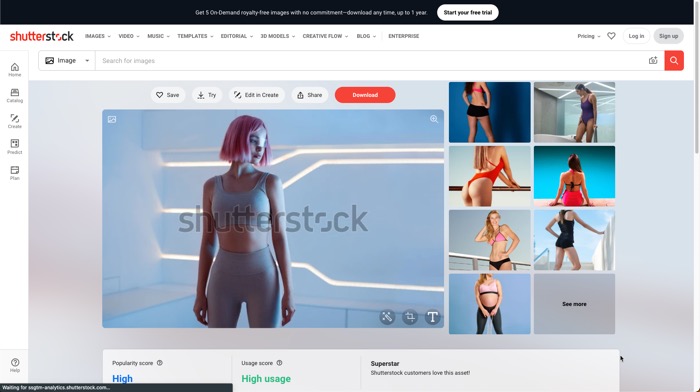 In some countries, there is a copyright protection mechanism in place which can result in jail time. Maybe your country is not that straight, but if you are doing it online, your online accounts are at risk as they may get suspended if the stock photo company can track you down.
The good news is there are many free alternatives available from where you can get high-quality photos that you can use for any purpose. Some websites don't even require you to give credit for image usage.
However, there can be many use cases for removing watermarks from images. For example, you are a student, and you have a document that has a company watermark, and you want to remove it quickly. You can use the following tools to do it.
How to remove watermark from a photo on iPhone?
If you want to remove watermark from your photos on your iPhone, there are a couple of apps available that you can use to do it. But the thing with iPhone is mostly all the good apps are paid or have a premium subscription. Rest are Ad-supported. These are the ones I used for removing the watermark. However, their main feature is removing objects from the photos.
Touch Retouch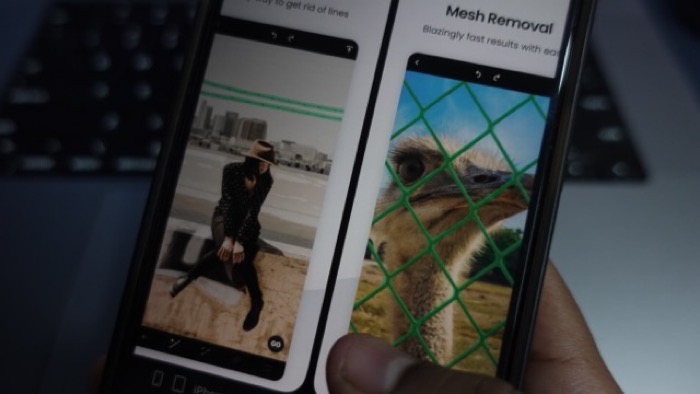 This one costs around $5, but the good thing is, it's a one-time payment. It can remove text-based as well as image-based watermarks.
Photo Retouch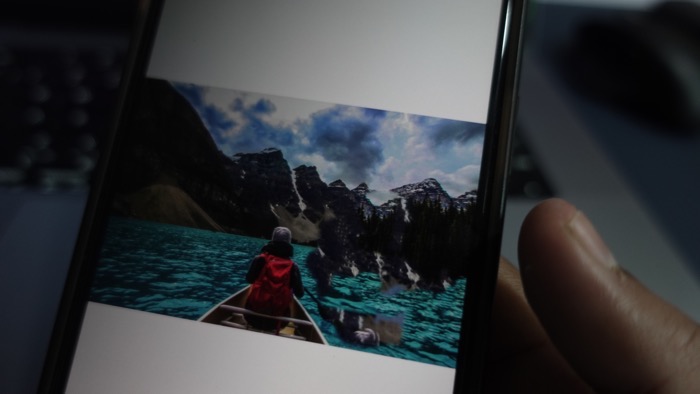 I used the Photo Retouch app, but the results were not impressive. The image I used may be a little complex. A simple image with only one solid colour in the background might work. But then, it would be pretty easy to do that manually.
PicsArt
Pics Art was able to remove watermark from the image, but it's a premium feature. You can remove the watermark, but you can't download your image without the premium subscription. You can't take a screenshot, also.
WatermarkRemover.IO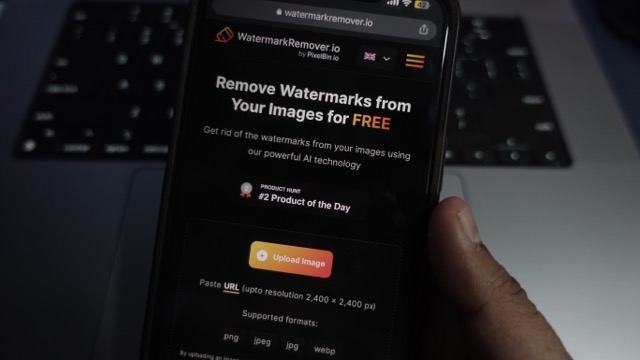 The good thing is you can rely on something other than the iOS app to remove watermarks on your iPhone. You can open the web app, which is free to use and will let you download the processed image. One such web app is WatermarkRemove.IO.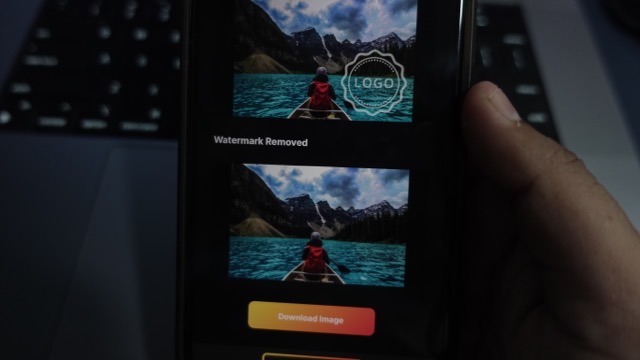 It is one of the best tools to remove watermarks. It would quickly let you upload the photo from your iPhone gallery and remove the watermark. You can remove multiple watermarks as well and download images quickly. No installation of any app is required.
How to remove watermark from photo in photoshop?
If you have a large file with watermark, you can also remove that in Photoshop. Photoshop has introduced some great features with AI built-in, and it does not take a lot of effort to do that. Here's a dedicated article to use their object removal tool that would also let you remove watermarks from images.
Apart from that, you can also remove any unwanted object from photos with ease
Remove Text & Image Watermark with AI
There are many AI watermark remover tools like WatermarkRemover.io, such as Remover.zmo.ai, another great tool that lets you remove watermarks and unwanted objects from an image.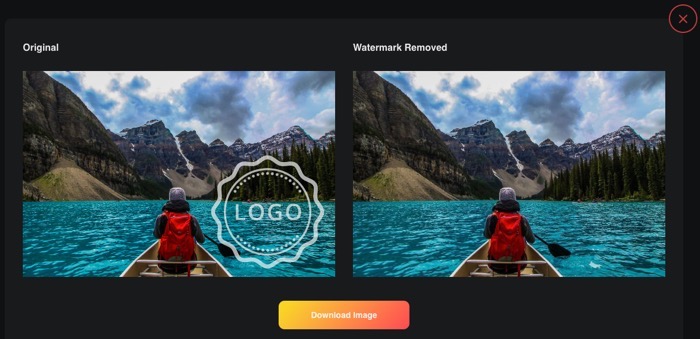 The great thing about using these AI tools is that you don't need the image editing skills required if you want to remove the watermark in photoshop.
There's another tool called Inpaint that works similarly to Remover.zmo.ai, but it also has an app for Mac that offers better-quality images and is free to use.
Step-by-step tutorial to remove watermark
Step 1: Open WatermakRemover.IO or Remover.zmo.ai in your browser. It allows you to upload the photo from your Computer or Mobile. (works on both Android and iPhone as well).
Step 2 (a): WatermarkRemove.io is a reliable tool for watermark removal but has a daily limit. You should prefer this one as it will directly give your processed image, which you can save either by right click or using the Download Image button.
Step 2 (b): Remover.zmo.ai and theinpaint.com gives you the option to selecting the object using a brush, which can be resized according to the Watermark size. You can zoom the image if you want to use the brush precisely.
Step 3: Once done, click on erase and Remover.zmo.ai started working. See the magic of removing the watermark from the image and allowing you to download the processed image.
How to remove watermark from an image in word
The process of removing a watermark from an image in a word document is the same as removing a watermark from any image.
You will first be required to save the image on your computer, which you can do with a right-click. Once it is saved, follow the tutorial mentioned above.
Download the processed image and then replace it with the image that has watermark in your word document.