If you want to save your favorite video but have failed to do this, then this article will help you.
TikTok is a popular Chinese platform that is a source of entertainment, and you may be the one who spends hours scrolling through the app. However, there are a lot of videos on this platform, and you can watch your favorite ones again and again.
But the TikTok video downloader tool, i.e., SssTikvideo, can help you to download your favorite video so you can not only watch the video but also share it with your family and post it on other social media platforms such as Facebook, Twitter, and Instagram.
Instagram does not have a download option, so you cannot download videos through TikTok.
So if you want to download, you can use a screen recorder, which will also download icons, watermarks, and tags. But you don't need to worry. We will introduce a platform that can download videos without any watermark.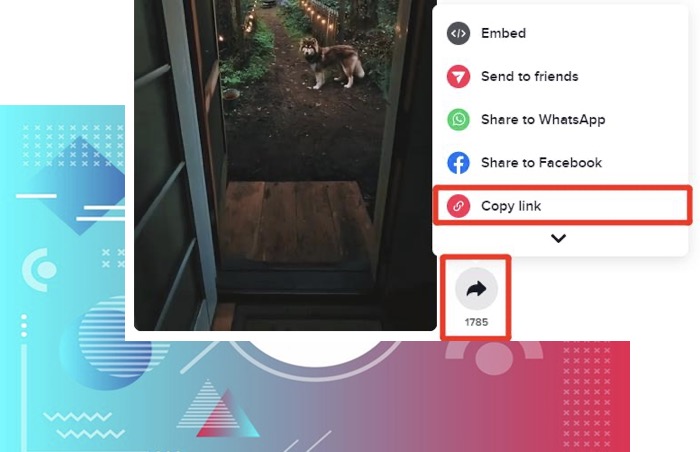 Why Would You Download a TikTok Video?
TikTok contains millions of videos that are absorbed when a user watches them. So saving the video is a good idea. Users can also watch these videos without an internet connection and entertain themselves.
TikTok provides information on a wide variety of subjects; for example, if you are considering getting in shape or losing weight, you can watch videos on how to exercise and get the most out of your workouts. You will be able to watch these helpful hints while you are putting them into practice if you download the videos.
In addition, if you want to show it to your friends, you don't need to email them a link—you can just send them the video itself.

Why Can't You Download Videos from the TikTok App?
There are a lot of different motives that could lead you to try to download videos from TikTok.

To begin, a significant number of users restrict downloads by adjusting their privacy settings or by modifying their video settings. This is due to the fact that they do not like to share their work with others.
After all, a lot of individuals use it as their material, which results in likes and comments being left on their posts.
It's possible that you won't be able to download the movie using TikTok because the app might only let you download videos from within your country.
TikTok has these regulations in place, even though the author of the video might not restrict downloads. There may be a bug in your app that stops the video from downloading and preventing it from functioning properly.
How to Download TikTok Videos from Third-Party Sites?
When you want to download a video, you will find multiple apps that can download videos. But many apps also download viruses with the video, so after testing and analyzing, we find SssTikvideo the most trusted app.
This converter TikTok tool can also work on mobile, desktop, and android devices. Here are some steps to download videos on TikTok.
First, open the TikTok app and search for the video you want to download. You can see the share icon. Click on it. Copy the link to the video. Open the SSTIKVIDEO app. Paste the link and click on download.
It will direct you to a new page with many downloading options. If you choose the default downloading option, the video will be downloaded in a few seconds, but you can change the format or Get to TikTok famous.
If you are using a mobile device, your video will be downloaded to your folder. If you are downloading a video through desktop, then you can rename the video through the pop-up menu. The video will be saved in the selected folder you have chosen while clicking on the download option.
Many other third-party apps can help download videos so you can watch them when you are offline.
If you want to download the video through these tools, then the steps will be similar to SssTikvideo. You must copy the link, paste it into your desired app, and click on download.
Now You Know How to Download TikTok Videos That Can't Be Saved from the App.
Now you know that you can download your favorite video when you can't download it through the TikTok app. This is the time to say goodbye to disappointing feelings. Because you can watch videos offline or share the video on other social media platforms and get more likes and comments.
You may download TikTok movies without using the in-app download tool if you follow the steps in this guide. Try it out, and remember to keep the creator's desires in mind when sharing their content.