We all know how things are great when you have to deal with the same ecosystem. I mean, if you have got an iPhone, and your friend also has got an iPhone, you AirDrop any photo, document file, or a video, with just a tap.
The same goes for Android. There are apps in the Android system that let you share photos or any other file format in just a few taps. Although it is not as straightforward as the AirDrop feature on iDevices, it gets the job done.
The problem arises when you have to share why it is between an Android phone and an iPhone. Airdrop is out of questions, and most of the sharing apps available for Android are not for iPhone.
Even if you try to find it, it isn't very clear on the app store work where you find apps of the same name by the different developer, which means it is not what you're looking for. So you end up wasting time.
I have found myself in a situation like this several times, and there are several ways I have found working for me. So I am sharing it with you.
If it's just a file or two and not too big, it's better to utilize the messaging app for sharing the file than to figure out a way to do it offline.
You can use WhatsApp, which is quite a popular messaging app in the world. Although if you want to share photos or videos, it reduces quality. So you can use something like Telegram if you want to retain the quality of the photos and videos.

This one is also the easiest way, and it from the best way for me if I have to share a file with multiple people.
You have free cloud storage available when you create an account in Google; it's around 15 GB which is quite sufficient for many people. Then there are other services such as Dropbox, Onedrive, Box.net, etc.
Just upload the file and get the link, copy and paste it to everyone, the messaging app used to communicate with them.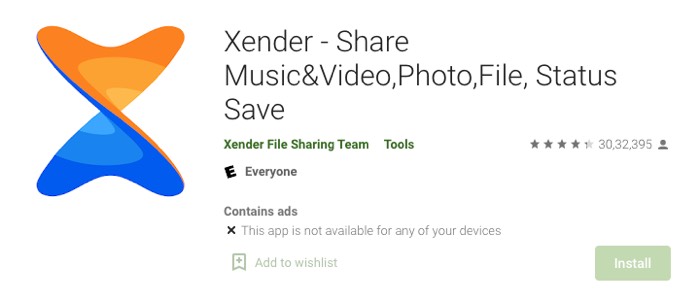 This is one of many file-sharing apps created for the Android ecosystem, but thankfully it also works for iPhone. And it's one of the very few sharing apps that has worked for me when sharing data between Android and iPhone.
These are the ways I prefer to share files between Android and iPhone, depending on the use case. I hope you find this one useful if you have your system in place, it would be great to share it with us in the comment section.