There are many uses of a smartphone and one of the popular ones is to take photos and videos. In fact, the mobile smartphone camera has improved so much lately that it can be used for taking professional quality videos.
If you are into YouTube, or you just want to shoot family videos you can stitch videos together, add some music, or some effects to create stunning videos that you can share with friends and family, then there are a handful of quality video editing apps available for Android which we will be talking about in this article.
Best video editors for Android
1. Kinemater Pro
The Kinemaster video editing app is available for both iOS as well as Android, and good thing is that it is available for free.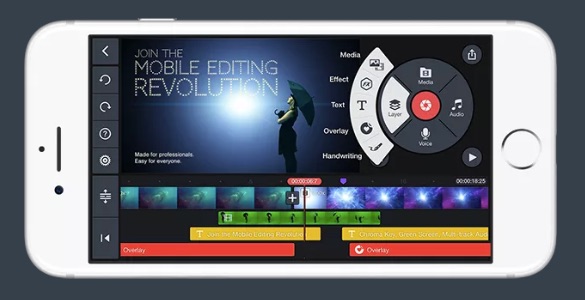 Although the free version will add a watermark on the bottom right corner of the video, it does not limit any feature, mostly everything is available in the free version.
It is a high-quality video editing app available for Android, and you can use it for creating professional quality videos even for YouTube. We have shared a guide about creating cinematic videos from mobile phones where we have mentioned about this Android app.
2. Power Director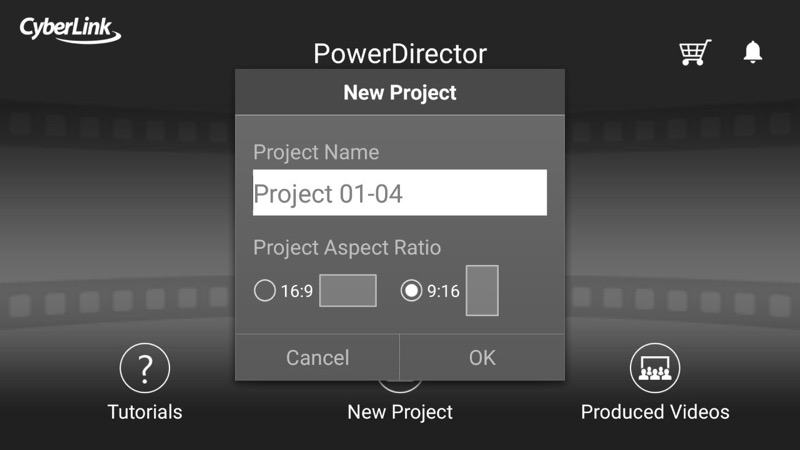 Power Director is my second favourite app after Kinemaster, but I recommend it over Kinemaster to a lot of people based on their needs.
The reason is, it supports creating Vertical vertical videos (that in 9:16 aspect ratio). Which means you can stitch together a lot of vertical videos on your mobile phone to create cinematic stories for Instagram, Snapchat, or WhatsApp, and even for the newly launched IGTV.
Another thing is, the paid version would cost you less than $7 while Kinemaster is subscription-based, which is 3 to 4 times costlier than power director.
And like the kind master app the power director video editing app also offers layers. Which is quite a useful feature for creating tutorial videos for YouTub?.
3. FilmoraGo Video Editor
If you do not want to spend much time editing videos and are looking for a simple app you can use for stitching together a bunch of home videos to create a movie, FilmoraGo video editor is the easiest option.
All you have to do is select all the videos selected the predefined music and theme in the app and you are done Creating your movie.
It also gives you the option to rearrange videos and add some other effects or add and restart credits.
Like the other two apps mentioned above the free version gives a tiny watermark on the bottom right-hand side you can get rid of it by paying $2.49
4. Adobe Premier Clip
People who are familiar with the Adobe Premiere Pro video editor on the desktop would easily trust a video editing app for Android from Adobe.
Although, it is nowhere near the Adobe Premiere pro for desktop it still offers pretty useful features on an Android smartphone.
The app lets you stitch together a couple of videos but the best part of the Adobe Premiere clip is that you can use its automatic sync to music feature which is helpful in creating cinematic videos.
When you add music of your choice to the video clips it will work on it and use the 'cut to the music beat' technique which changes the video scenes with every sound beat in the music which is visually pleasing to watch.
Also, there is no watermark on the videos in the free version.
I prefer Adobe Premiere Pro when I have a couple of Creative shots on my mobile phone, all have to do is at these videos into Adobe Premiere clip app add music and let the app do its magic.
5. Action Director
Action director video editor is an app available for Android which comes from the same developers the power director video editor comes.
While the power director app offers a lot of features for creating stunning videos on your mobile phone action director video editor is a straight forward app which will help you stitch together a couple of videos then do a bit of change like slowing than download speed in them up or adding some predefined effects.
So if you are looking for a minimal video editing app and do not want to spend time editing videos or do not want to spend money on it then the action director app can be it.
6 Quik
Although the app is provided by GoPro which is the company behind amazing action cameras, it can be used by anyone to create interesting videos using its features.
Quik, as the name suggests, is one of the few videos that makes video editing easy, just select the clips from your mobile phone, select preloaded themes from the app and let the app take care of the rest.
The app is free to use, there isn't any watermark logo on the video, just an outro added to your videos.
7. VivaVideo
This video editor is a bit different from all the others that are mentioned in this list apart from using videos you can also create videos from the slide shows of the photos you have.
It is useful in creating Birthday videos or creating videos to dedicate to someone by adding their best photos as a slideshow and then using their favourite music to it.
Both the action director app and The Viva video app can be operated in the Portrait mode, meaning you have less screen real estate to work with, but it is also useful if you want to do a quick video edit since a lot of people are a more comfortable operating airport in portrait mode rather than the landscape mode
The app is free to use but puts a watermark logo on the bottom right corner of the video you can get rid of it by buying the premium version with costs $3.99.
If you want to take Mobile Filmmaking seriously, you can read helpful articles from our Mobile Filmmaking series.
Also, Read this