If you want to make your videos interesting, one tip I can give all is to take different types of shots. Dump all those get into your video editor, and your favorite music, and cut the video to the beat. 
Do it a couple of times and you will see your videos getting improved over time. 
As a content creator, you have to take different shots while making videos sometimes you have to talk into the camera sometimes you are recording yourself in a third-person perspective, and then sometimes you vlog (you know the types when you are walking while talking into the camera).
Check Video Review
Although I do have a Casey Neistat vlogging setup which consists of a DSLR and a Gorillapod, I don't usually carry it with me all the time.
Its amazing mobile phone cameras (especially iPhone cameras) can record great videos. But the challenge is in recording yourself in a third-person perspective because for that you will need some kind of tripod.
I also have a selfie trick/ tripod but I don't carry it. Because it's not small enough to fit into my pocket. So I was looking for a smaller tripod that I can fit into my pocket.
Came across the Ulanzi MT-08, which is only 15cm long, and can extend up to 27cm. Which isn't too much but enough to take your mobile phone or digital camera a little away from your face so that you can frame yourself better.
I read the reviews on Amazon and some people were not happy finding it to be too short. But it's already mentioned in the product listing how short it is and people should be buying it because of that fact only.
Price, Availability, & the Built Quality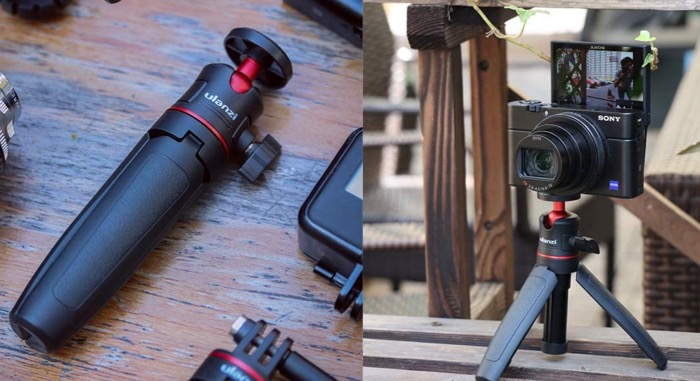 It's on Amazon.com for $19 and on Amazon. in for Rs 1000.
At first, I wasn't really sure if it was worth the price but when I unboxed it and held it in my hand, I realize it was worth the price just from the built quality of this pocket-friendly tripod.
What's in the Box?
Sadly, it did not have the mobile holder with it because you will require that if you want to use it with your mobile phone as the Ulanzi MT 08 has the standard 1/4 thread for Digital Cameras.
Fortunately, I already had a mobile holder with me and that can be easily attached to it. If you don't have it you'll have to buy it separately.
Ulanzi also makes it, I am surprised why doesn't it bundle up with its tripod. It will be easier for people to get it for their mobile phones.
Can it be used with a DSLR?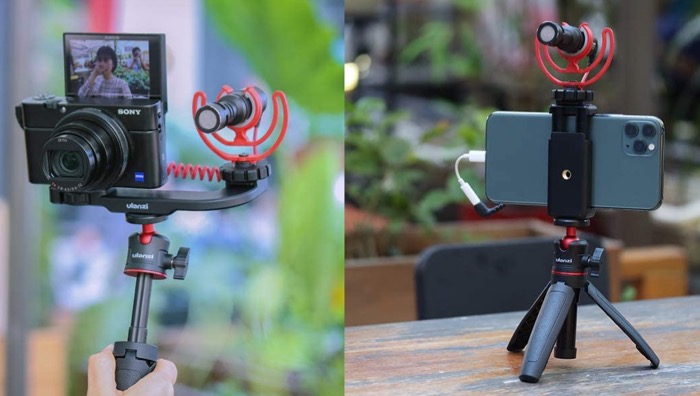 It can hold a load of up to 1.5 kg which covers mostly all the cameras including my Canon 750D
But, I would neither be recommending nor I will be using this one for a heavy DSLR, why should I when the mobile camera, that records such great videos and I also have got the Sony Z1 Digital Camera which also captures great videos.
My Review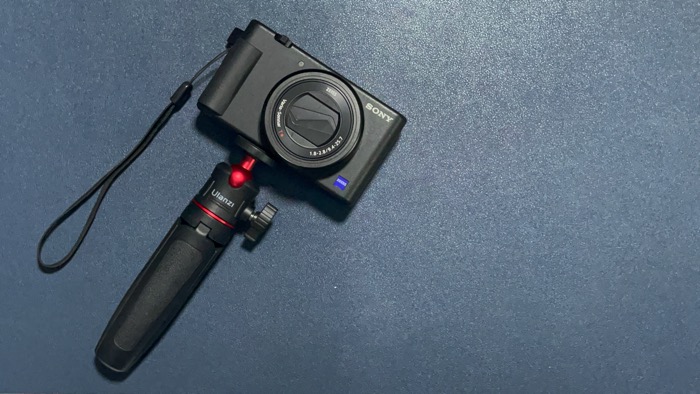 So, I have used this tripod for like over a month with both my Z1 digital camera which I took for a three-day vacation.
Interestingly the color scheme of this small tripod matches the color scheme of ZV1 and it feels like it comes bundled with the camera itself.
I also use this one with my iPhone 12 Pro Max usually for recording myself in the gym.
I love the fact that it can fit into my jeans pocket, so I can have my mobile phone in one pocket and this tripod in the other pocket, and always be ready for recording something whether it's vlogging, third-person perspective video.
I am happy with my purchase. You can get yours from the link below. Only if you need it. Batao