You may have heard this term on tech sites. It's not just one device the companies are trying to sell you, they are trying to bind you into the ecosystem of products.
What does that mean? Let's first try and understand what an ecosystem is.
What is an ecosystem?
An ecosystem is a community of different species that interact with one another to form a circle of life. The different species in an ecosystem are dependent on one another to survive.
For example, trees need sunlight, water, and soil to grow. Sunlight provides the energy for trees to produce food, and water and soil are necessary for trees to take up nutrients from the ground. Animals rely on plants for food and shelter, and plants rely on animals for pollination and seed dispersal.
Similarly, tech giants like Apple, Microsoft, Google, Amazon, etc., build exclusivity if you use multiple products from the same company. Their products talk to each other so seamlessly that it becomes difficult for anyone to go outside of it.
While being a tech blogger, I understand how easy it is to get into an ecosystem and how difficult it is to get out of it. And this is the reason I try to resist getting in.
I switch from Windows computers to Mac because of the sole purpose of using the editing software Final Cut Pro, but I still stayed away from the iPhone and preferred Android for over 10 years.
Although it is quite difficult to move data from Android to Mac, it was still doable. And I only switched to the iPhone once I was comfortable that I could manage to do my work on a closed (and limiting) operating system like iOS.
Once I shifted to iOS, I realized how easy Apple had made it to move data between the two devices. Be it sending files from iPhone to Mac or vice versa, or copy copying something on one device and pasting it on another, or answering your calls on your Mac, it is easy to understand why people get sucked into the Apple Ecosystem. Featurss like Continuity Camera make iPhone-Mac more integrated.
Although I enjoyed the Apple ecosystem between the two devices (Mac and iPhone), I did not have the urge to get a third Apple product, the Apple AirPods. The big reason for its sale is the Apple ecosystem.
Yet, I was happy using Oppo Enco X for over a year and a half until they got ruined in the washing machine. The quality and the audio quality of AirPods Pro are not at par with my Oppo Encho X earbuds, but other features, which mostly use the AppleEcosystem, are incredible. Like it gets connected to iPhone, or even Mac, like no other wireless earphone. They switch between devices automatically depending on which one you are using.
And then comes the Apple Watch, which not only offers fitness-related features, but some ecosystem-related awesomeness, making it a must-have if you own an iPhone. Suppose you are a content creator or productivity free.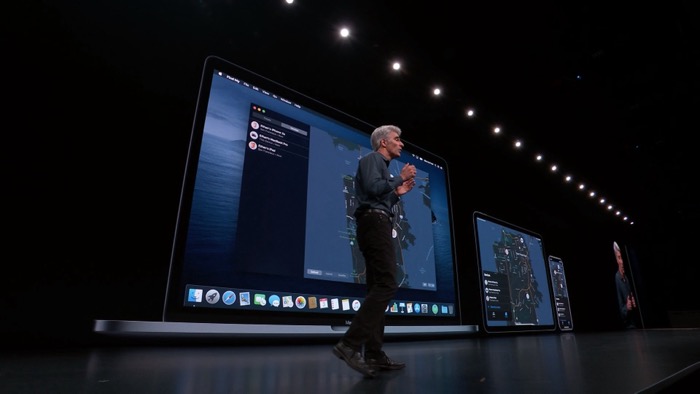 My sole reason for getting it is the Camera Remote, which lets you use the Apple Watch as a viewfinder for the iPhone camera. And there are several use cases, and one of them is that you can record yourself from the back camera and use the viewfinder on the apple watch to frame yourself nicely and even start and stop the recording.
The other apple features I enjoyed also come from the Apple ecosystem, such as the ability to make and receive calls and messages. And about the fitness part of the Apple Watch, I was already enjoying my AmazeFit, which I loved the most while using it in the last one and half years, especially its battery life, which lasted a whopping 7 days.
So, now I can see how it feels to get sucked into the Apple ecosystem. Currently, I have 5 products from apple. The iPad is the least used because I use my iPhone or the Mac for consuming content and creating it, respectively.
I acutally have to dedicate time to the iPad. I have deliberately removed Netflix and all other streaming apps from my iPhone so that I can at least use my iPad for consuming content.
So, which tech ecosystem are you sucked into?