With Smartphones getting better cameras to capture high definition Phots and Videos, our digital library is growing year on year.
While we are thankful for services like Dropbox and Google Photos that let us back up our files, photos and videos in the cloud they are still limited and can do only a few  GBs of backup.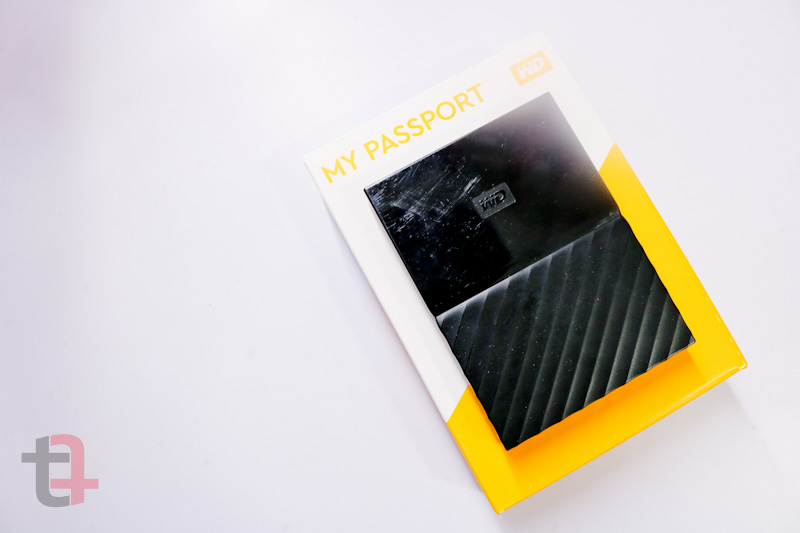 If you are a someone who likes to keep a collection of Movies, Documentaries or is simply shooting videos in 4K, knows the struggle of keeping the data backed up and accessible all the time.
Thankfully Technology is getting affordable and we can now get 1TB of portable hard drives in less than $100.
And that's what I did,
I bought Western Digital My Passport 1TB Portable Hard Drive. It's been on the market for years, but I only needed it now since it was getting tougher to keep all the raw footage available all the time.
The Western Digital My Passport is available for less than Rs 4000/- in India and less than $50 in the US.
Buy from Amazon.in (for Indians)
Buy from Amazon.com (for the US)
*the prices keep fluctuating
Colors and Built Quality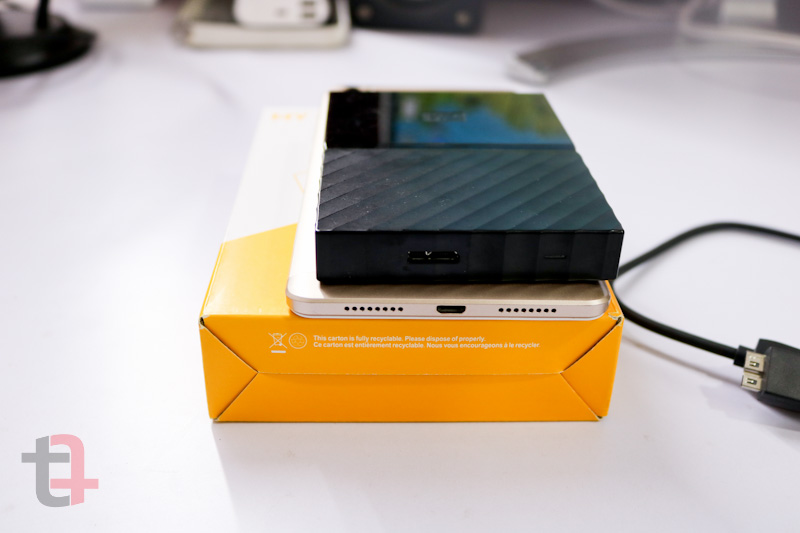 It's available in different color options, I bought the Black One because that's the one that matches my Desktop's color scheme, plus I feel black never get's boring.
The built quality is not bad, but it's not great either. It's okayish considering the price you pay, I mean you are getting 1TB in less than $100. Last time I checked they were super expensive.
And there still are some expensive options in the market that are faster than your regular Hard Drives.
Yes, I am talking about SSDs, I bought a 120GB Samsung EVO SSD last year for Rs 4500/- ($50) I used it to make my 6-year-old PC fast (the boot time went from 45-60 seconds to 10-15 seconds). You can read about it here.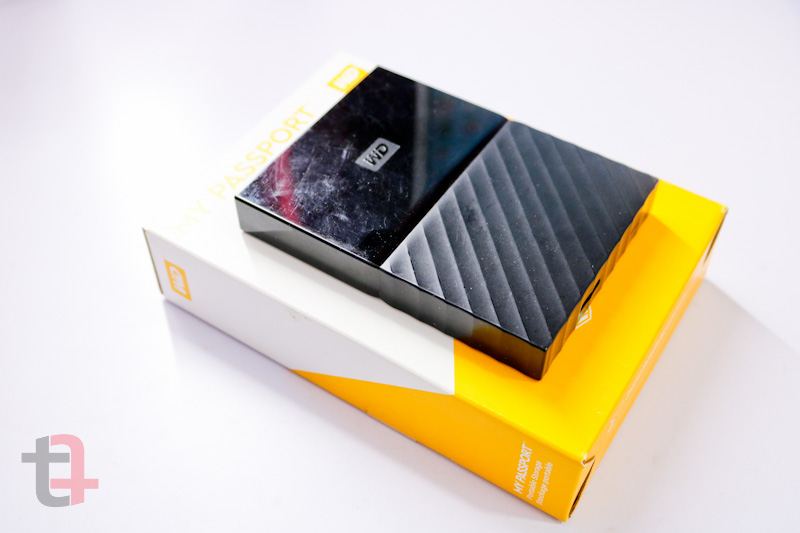 The design of  Western Digital My Passport Hard Drive is quite unique, half of the body is glossy and half of it has a Matte finish, it looks cool, even in plain black, but the shiny part is going to get a lot of scratches after a while. I took a great create of it but you can still see the scratches in the glossy part of the Hard Drive.
128GB Samsung EVO SSD
*You will have to buy USB 3.0 Enclosure Seperately Amazon.in | Amazon.com
Performance File Read/ Write Speed
An SSD usually gives the file read/write speed of over 500mbps. In comparison to my Samsung Evo SSD, the Western Digital My Passport Hard Drive gives around 100mbps of read /write speed if you connect it using the 3.0 USB data cable that is provided with the Portable Hard Drive.
In my PC, which is a USB 2.0, the transfer rates were much lower, at around 30-40mbps. So you really need to have a USB 3.0 support on your PC or Laptop, most of the laptops these days have USB 3.0 port.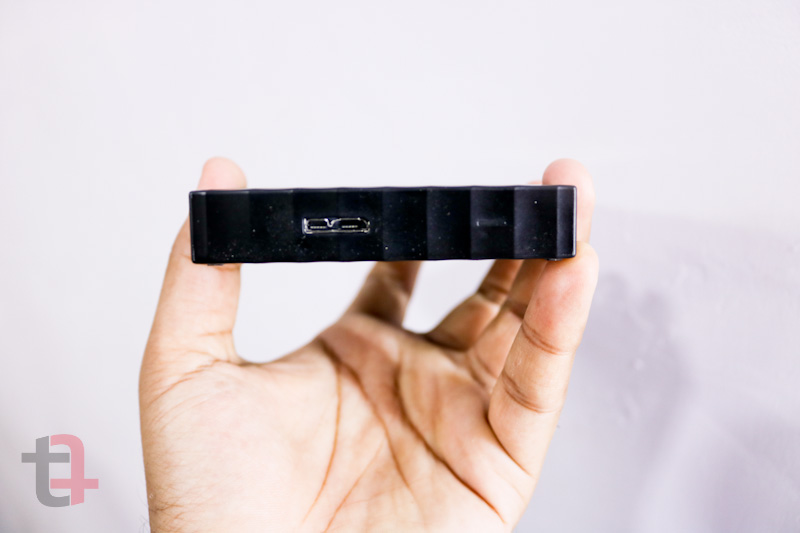 The speed doesn't only matter in copying or pasting the files to or from the portable Hard Drive.
If your work involves in connecting your External Hard Drive to Computer and using a video editor to work on the files directly from the Hard Drive, you will need a Portable Hard Drive that provides the faster read/write speeds. Perhaps the SSD is more suitable (but it's more expensive also)
This is why many people recommend an SSD for that purpose, but I am using Final Cut Pro Video Editor on my Mac (which has SSD Storage) to edit videos directly from the Western Digital Portable Hard Drive (connected via USB 3.0 giving me 100mbps read/writes) I didn't find any problem so far, the workflow has been smooth.
1 out of 10 times I have seen drops in the frames while scrubbing through the video right after editing but I can live with it.
Choosing Between a Portable Hard Drive and an SSD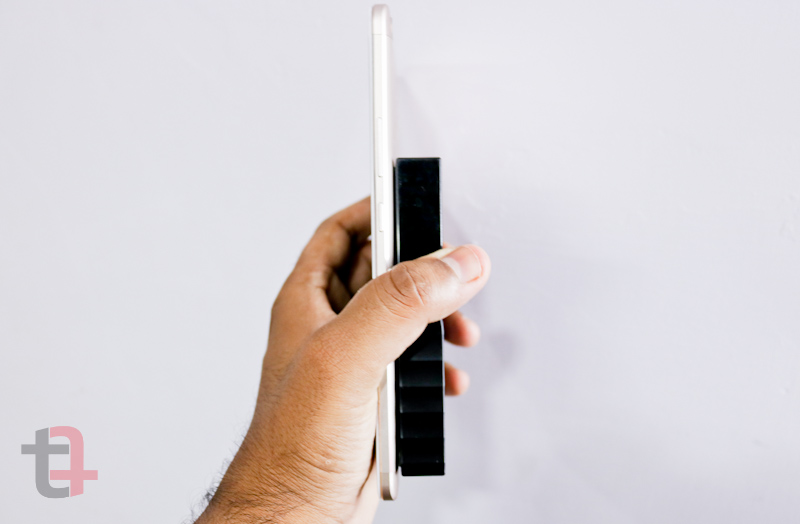 Talking about the Western Digital My Passport 1TB Hard Drive, I think is a better buy than an SSD ( which costs multiple times more than a Hard Drive) if you are simply looking to store heavy files and are not planning to travel with it most of the time.
Because if you do, you will have to take a good care of it for obvious reasons. It's a Hard Drive and a fall can damage the Portable Hard Drive resulting in the data loss.
But don't worry, it's not that delicate, I've been traveling with it ever since I bought it, It's usually in my backpack so that I can use the travel time to work for those files by connecting it to my MacBook Air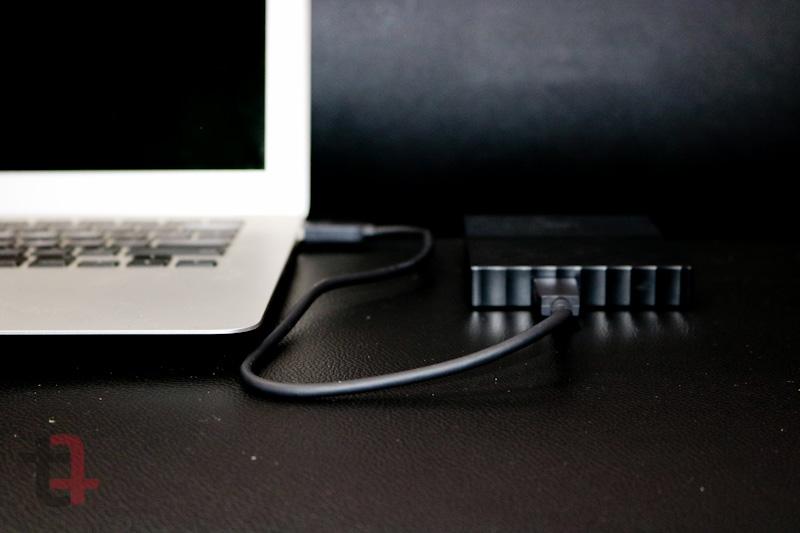 Taking about connecting it to the Macbook Air, it has a story to it, which is, it is not compatible with Mac out of the box,
To make it compatible with Mac, you have to format it with a filesystem that's supported by Mac. Thankfully I was able to do that, you can read this separate post where I talk how to fix Portable Hard Drive compatibility issue with Mac, and this does not only work with this Portable Hard Drive but any.
So my verdict is, go for it if your planning to store loads of photos, videos, and movies and want to keep it handy, just don't drop it (or buy some cover to minimize the impact).
It will still work if you are planning to edit videos (or any other resource intensive task) but don't want to spend extra money on Portable Storage, got for Western Digital Portable Hard Drive.
And if you've got money, you don't need this post baby, go buy anything from Amazon.
Check out the Unboxing Video of WD My Passport 1TB External Portable Hard Drive