In this post, you will find how to make your external hard disk compatible with Mac and PC both.
Videos are getting High Definition, taking up more spaces, and if you are a movie lover and like to shoot a lot of videos and photos, chances are you are going to run out of storage pretty quickly.
Thankfully these External Drives are not cheaper, you can get 1TB Portable HD under $70. 1TB is quite enough.
And portable makes sure you have them pretty much all the time. But what if the drive doesn't show up on Mac? or maybe on Windows PC as well?
Well, a similar thing happened to me. I bought WD My Passport 1TB Portable HD because I wanted to keep my files organised, but when I wanted to copy the files from my Macbook Air to my new Portable HD, it wouldn't let me.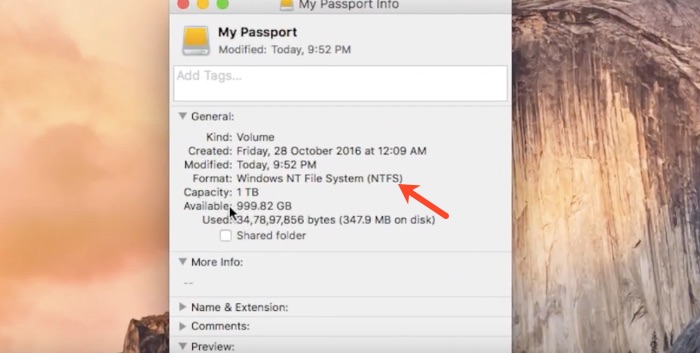 I found out that the file system used for formatting the portable HD was NTFS, which is used by Windows.
To make it compatible it needs to be formatted using the file system that is compatible with Mac.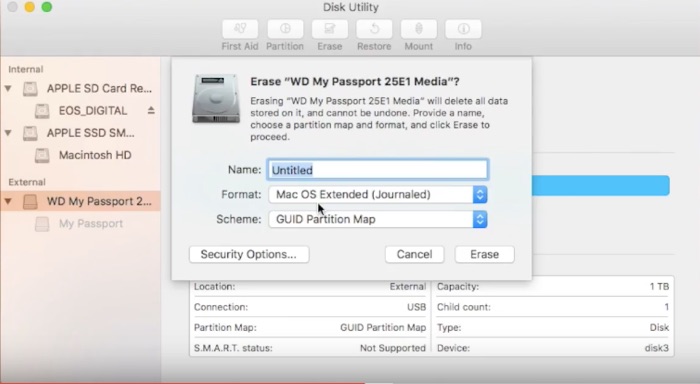 And the compatible file system for Mac is 'MacOS Extended' and if you format your external hard drive using the MacOS Extended' option, it will work with the MacOS.
But, the limitation of this system is that it won't be compatible with Windows PC. And I wanted to use it with both Mac and PC.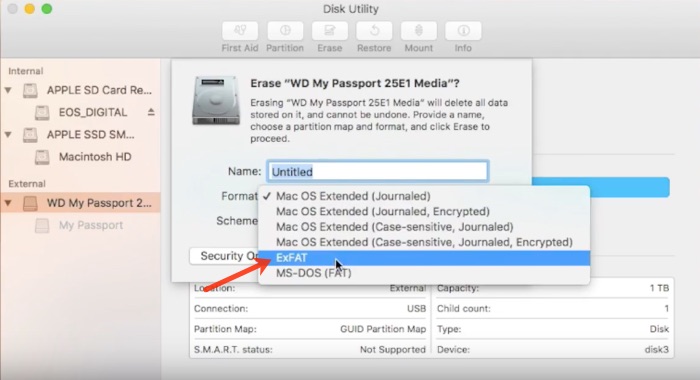 So the best file system is exFAT, if you format your external HD with this system, it will work with both Mac and PC.
Check out the video tutorial