Xiaomi has now launched the next version of their Redmi Series in India the Redmi 5 will go on sale from 20th March.
Xiaomi has also announced that it increased the stocks to 4 lac units for the Redmi 5 for the  first flash sale.
If you are the market for a new budget phone and In case you are still curious whether you should buy the phone or not, I am pointing out 5 reasons why you should buy redmi 5.
18:9 Display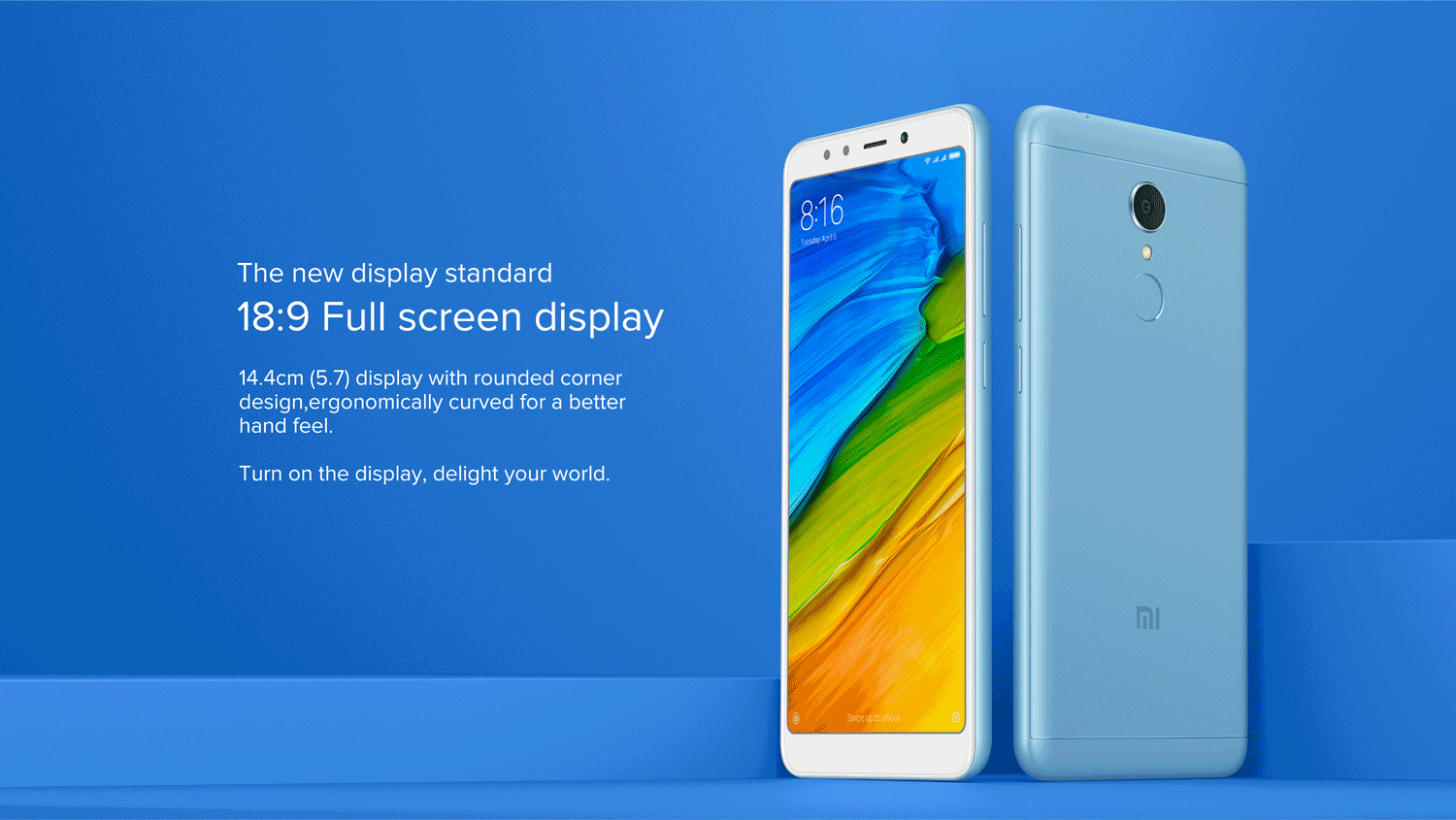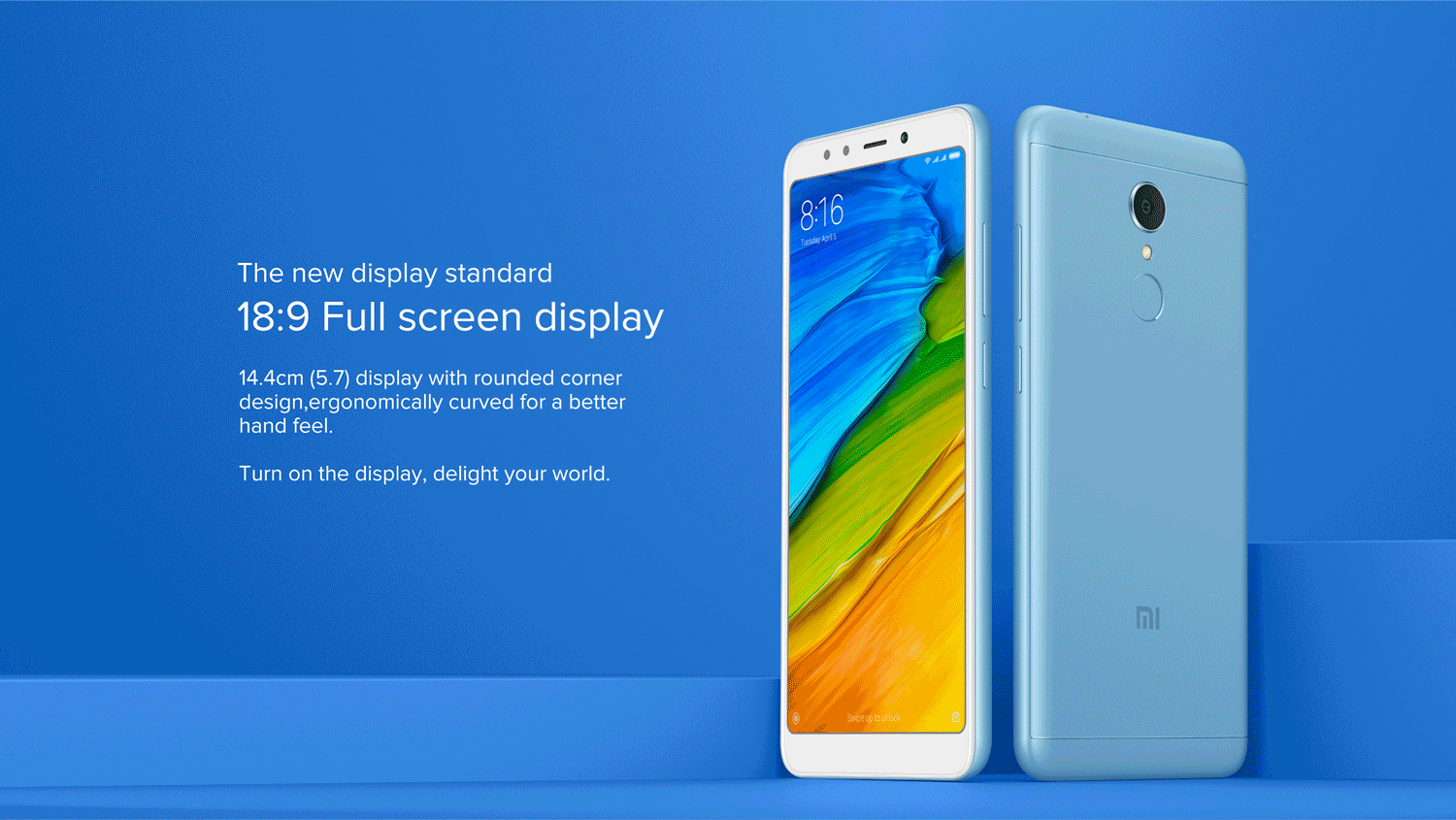 18:9 aspect ratio display is the hottest trend of 2018, this new display is available in almost all the new phones from different manufacturers
Xiaomi brought the trend to this Ultra-affordable smartphone that is a price at just Rs 7999.
Though, the Redmi 5  offers so much more, this display in such an affordable phone is the reason alone you should buy this phone over any other phone in similar price range.
This new display has enabled show me to make a bigger font with 5.7 inch display with the same sized phone the Redmi 4 which had a 5 inch display.
Snapdragon 450
The Snapdragon 450 is the latest chipset in the 400 series, the Snapdragon 450 is said to be closer to Snapdragon 625 in terms of benchmark scores and overall performance levels.
Snapdragon 625 used to be in all the mid-range phones of Shammi last year that priced above Rs 10,000.
So, having the similar performance in a Rs 7,999 smartphone is something unbelievable.
Improved cameras
The camera in redmi 5 has been improved in comparison to the last years redmi 4.
The Camera of the Redmi 5 has a large 1.25m pixel sensor which helps in bringing more light to the sensor, giving better image quality even in low light conditions.
And, also the front camera now has a Flash for taking selfies in low light conditions.
3300mAh Battery
Even though the battery is lesser in comparison to redmi 4 which had 4100mAh battery, but the new Snapdragon 450 chipset, which has improvements on power efficiency, makes the phone similar kind of battery life in comparison to Redmi 4.
Having small battery enabled Xiaomi to create a slimmer phone, in fact, it is 11% slimmer than Redmi 4.
Availability of different variants in the different price range
Despite having improved almost all the departments for this new Redmi 5, the pricing is quite attractive.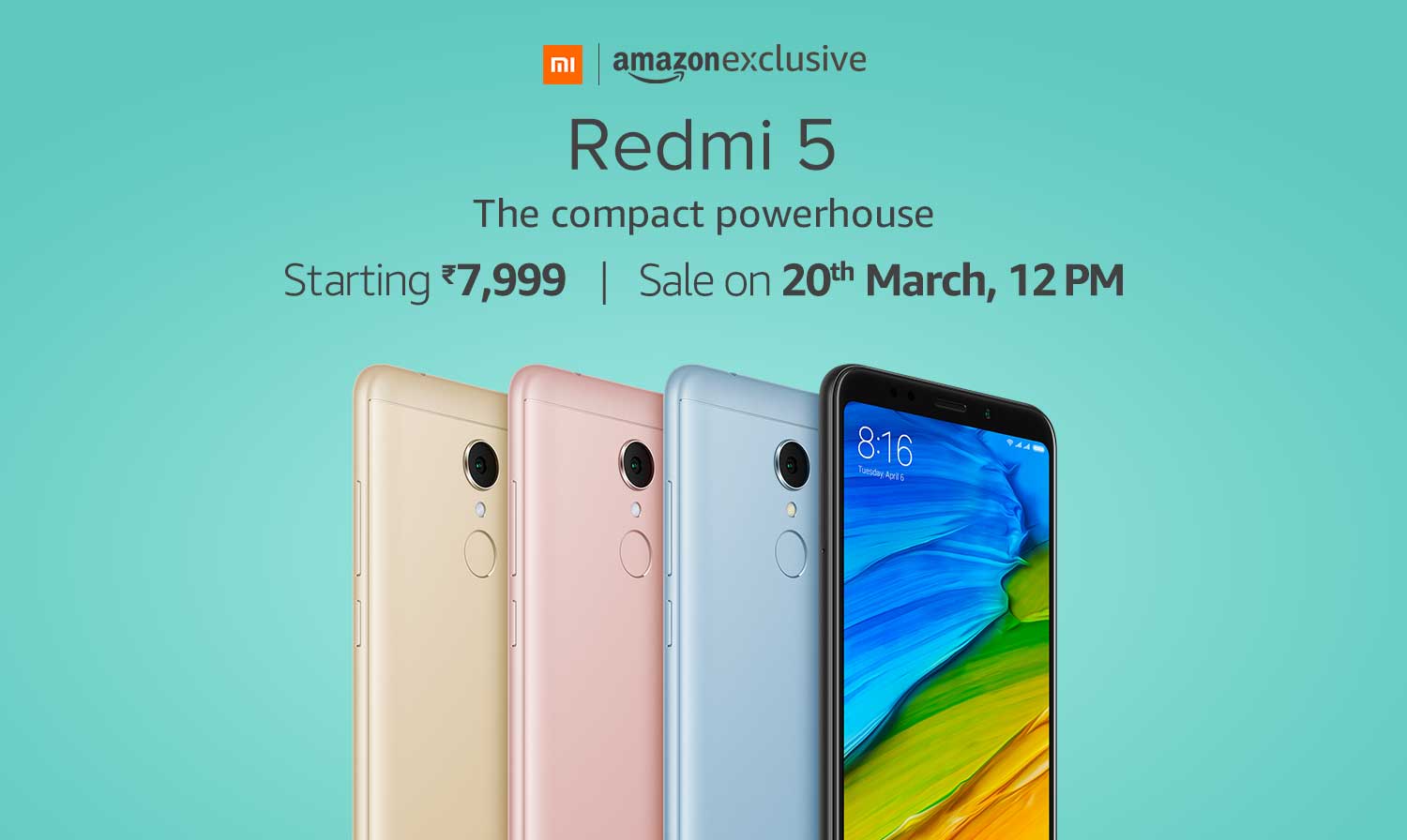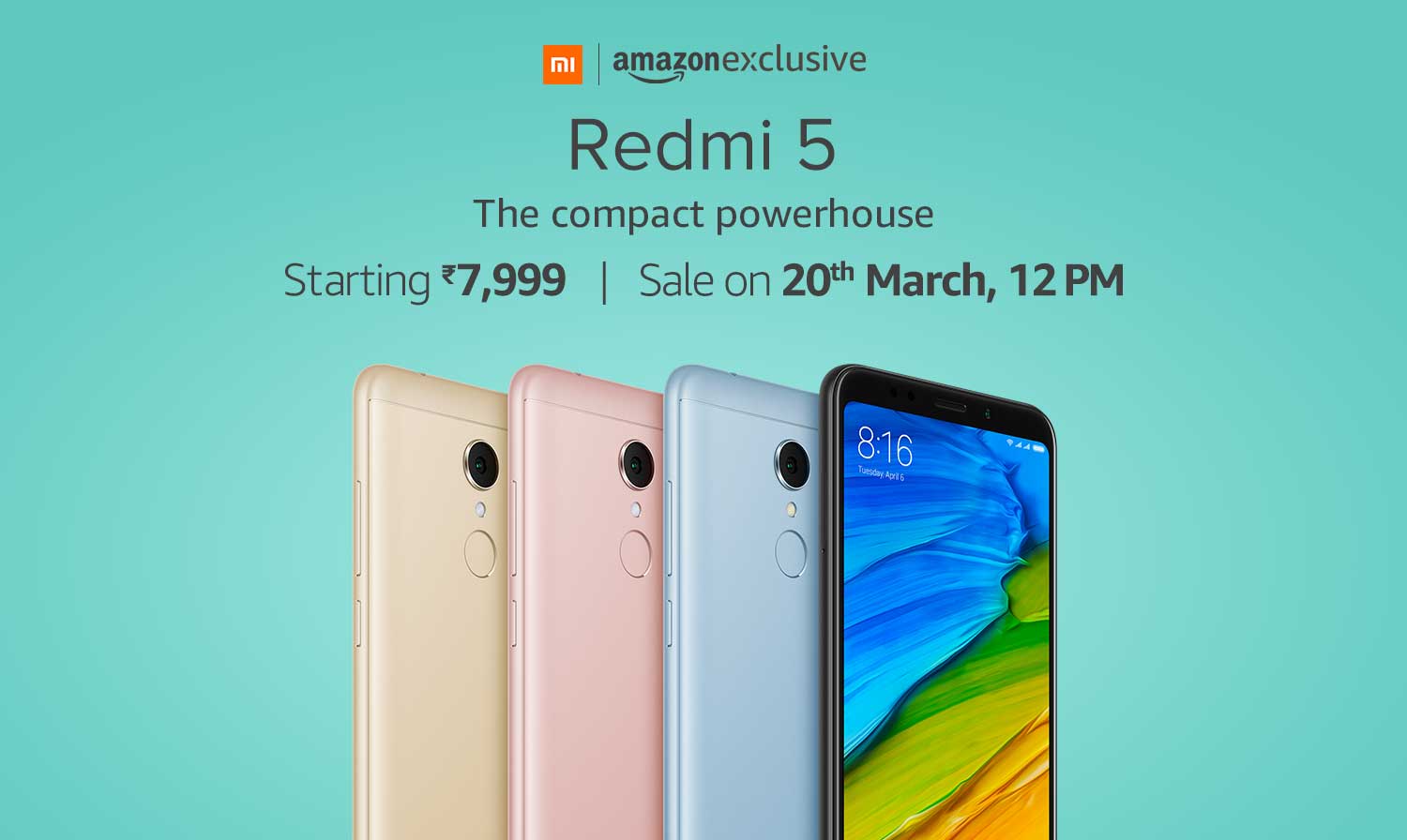 The base model is priced Rs 7,999, the 32GB variant with 3 GB RAM is priced at Rs 8999, and the 64GB variant with 4 GB RAM is priced at Rs 10,999.
The Xiaomi Redmi 5 is Amazon exclusive, you can buy it from Amazon.in, MI Store and MI home.