Traders Union analysts have compiled a rating of the top five sites for cloud Bitcoin mining. The article "5 best Bitcoin  Bitcoin mining sites" shows not only the rating itself but also the rationale for every choice. The first place went to StormGain.
Then ECOS, Genesis Mining, NiceHash, and IQMining followed. These companies provide the best technical opportunities, favourable mining conditions, and good usability.
Why is Bitcoin so popular in 2023?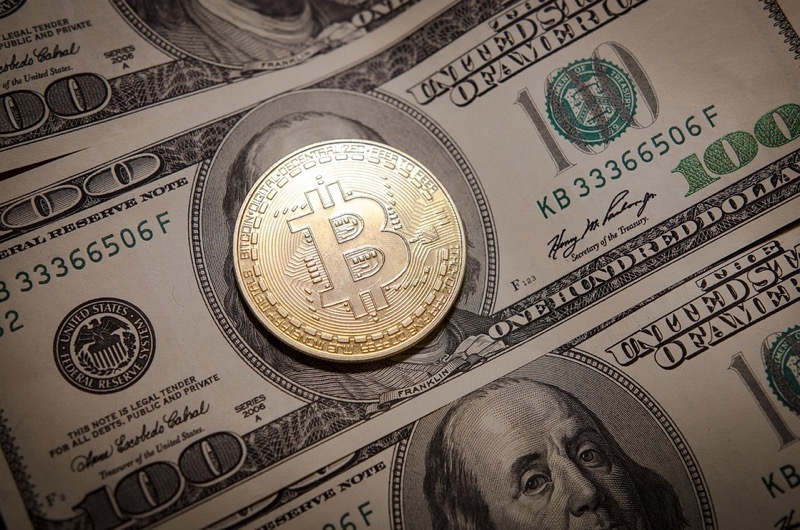 Bitcoin is the first cryptocurrency, which is the most stable and reliable in the digital coin market. Despite periodic drops in value, Bitcoin has a tremendous growth trend. The asset has high liquidity.
The number of investors in Bitcoin is increasing, and its market capitalization is growing year by year. While altcoins periodically depreciate and lose popularity, BTS can be equated with digital gold. In 2023, Bitcoin looks like a pretty promising investment.
What is cloud mining? Pros and cons of passive Bitcoin mining
Cloud mining is a kind of passive cryptocurrency mining. The user rents computing power in a remote data centre and pays a certain fee. In return, the user receives a part of the mined coins. The final profit will depend on the success of mining, as well as on services and options offered by the equipment lessor.
Cloud mining is more profitable than individual mining in many ways. The miner does not need to buy his own equipment to mine cryptocurrency. The miner also does not incur huge electricity costs.
In addition, the user does not need to delve into the intricacies of the cryptocurrency mining process. It is enough to pay the lessor company, and the process of Bitcoin mining in favor of the user can be considered started.
Despite the advantages of passive mining, there is a serious drawback. Offers of cloud "hunting" for cryptocurrency are often put forward by scammers and representatives of financial "pyramids". The authoritative ratings are made for preventing such issues.
StormGain is one of the most reliable cloud-mining websites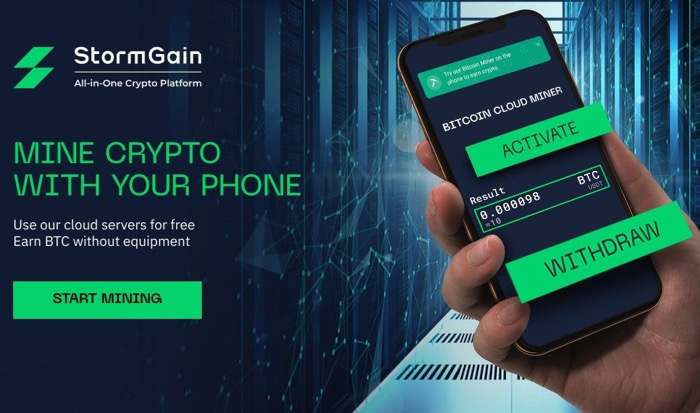 Bitcoin admirers, who are interested in cloud mining, should take a look at the StormGain website. This is actually a platform for trading and exchanging crypto, but the cloud mining service is also offered. This function has zero fees. The commission fee is charged only if mining is successful. The fee is only 10% of the trader's profit.
StormGain allows working not only with Bitcoin but also with Tether, Dash, Monero, Tron, and dozens of other cryptocurrencies. Useful training guides are also available on the platform. Customer support service is working 24/7 for any questions. The proposed leverage is 1:300.