iPhones have changed the way se use our Phones. It's the one that brought the App ecosystem, and it gave a boost to mobile photography and videography.
Cameras of iPhone have always been ahead of their competition. Not just the hardware, the software is also superior on their hardware.
Almost every app that I used on iPhone, is better than its Android version. And that's a fact.
Recently launched iPhones are powerful enough to be used as a primary device to edit videos. Moreover, the availability of great apps makes it possible to do it without much effort.
There are a handful of quality video editing apps available for iOS, which we will discuss in this article.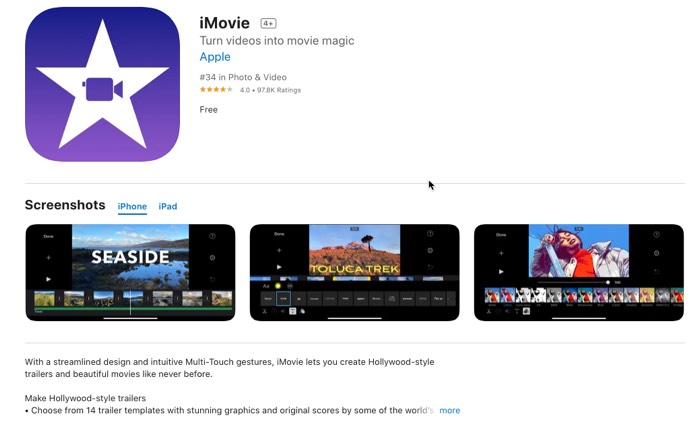 iMovie is my personal favourite video editor for iPhone. I have used it to edit Vlogs, Small Videos for Social Media and even Wedding Movies that don't require many graphics.
If you own an iPhone, this should be your number one choice. And since it is from Apple, it is free to use without any watermarks.
And the best feature of the iMovie is, you can add the clips you want to edit in a timeline and then ear drop the project file to your Macbook computer so that you can continue editing the video on your computer without losing any quality.
And if you use Final Cut Pro on a MacBook computer, you can import the iMovie project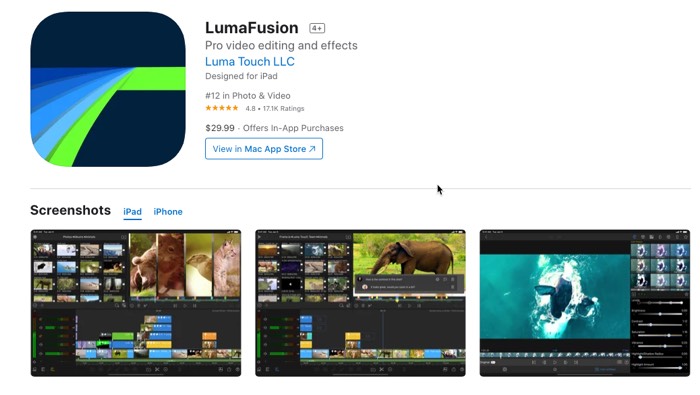 If you want to edit videos on your iPhone, Luma Fusion is perfect for almost everyone. It has features that iMovie does not have.
Unlike iMovie, which only support landscape Mode (16:9 aspect ratio), the Luma Fusion also supports Portrait Mode. The UI is a little overwhelming, but it's worth investing time in learning this app if you are serious about video editing on Mobile.
Not only that, but Luma Fusion also has a wide variety of effects and graphics you can use on your videos.
Another great thing about Luma Fusion is that it is available at one time payment, so you don't have to pay monthly or yearly subscription.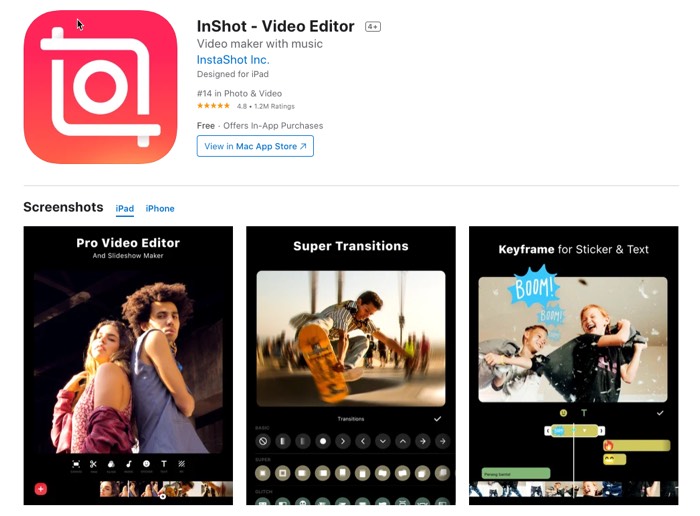 This is my favourite video editing tool for or editing portrait mode videos for putting up on Instagram IGTV, or Instagram Reels, or even Facebook.
It does not offer many features, but that is what makes it a great video editing app.
Although you can edit videos in different aspect ratios, I find it best for Instagram videos. The effects and filters are too good.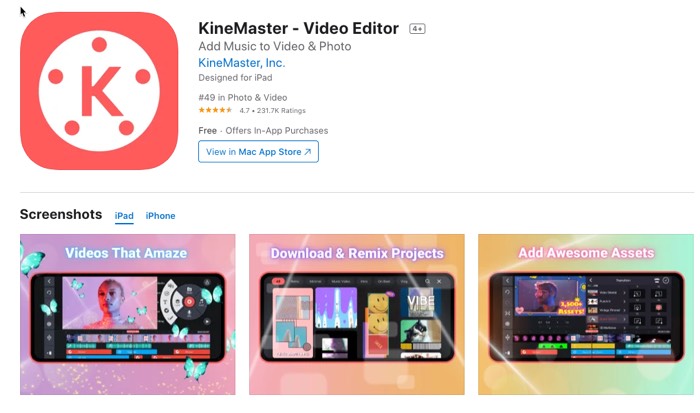 The Kinemaster video editing app is available for iOS and Android, and the good thing is that it is available for free.
Although the free version will add a watermark on the bottom right corner of the video, it does not limit any feature. Therefore, mostly everything is available in the free version.
It is a high-quality video editing app available for iOS, and you can use it for creating professional quality videos, even for YouTube. We have shared a guide about creating cinematic videos from mobile phones where we have mentioned this Android app.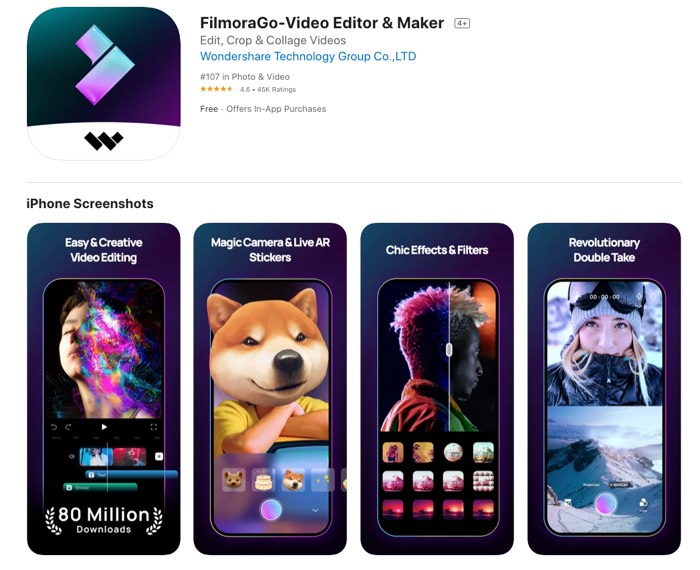 If you do not want to spend much time editing videos and looking for a simple app to stitch together many home videos to create a movie, FilmoraGo video editor is the easiest option.
All you have to do is select all the videos selected the predefined music and theme in the app, and you are done Creating your movie.
It also gives you the option to rearrange videos, add some other effects, and restart credits.
Like the other two apps mentioned above, the free version gives a tiny watermark on the bottom right-hand side. You can get rid of it by paying a small fee.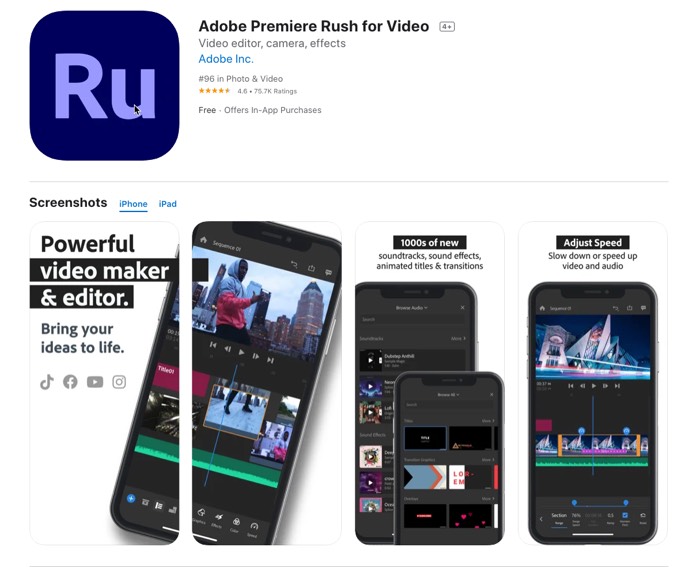 People familiar with the Adobe Premiere Pro video editor on the desktop would easily trust a video editing app for Android from Adobe.
Although it is nowhere near the Adobe Premiere pro for desktop, it still offers pretty valuable features on a smartphone.
The app lets you stitch together a couple of videos. Still, the best part of the Adobe Premiere Rush is that you can use its automatic sync to music feature, which helps create cinematic videos.
When you add music of your choice to the video clips, it will work on it and use the 'cut to the music beat' technique which changes the video scenes with every sound beat in the music which is visually pleasing to watch.
Also, there is no watermark on the videos in the free version.
I prefer Adobe Premiere Pro when I have a couple of Creative shots on my mobile phone. All I have to do is at these videos into the Adobe Premiere clip app, add music and let the app do its magic.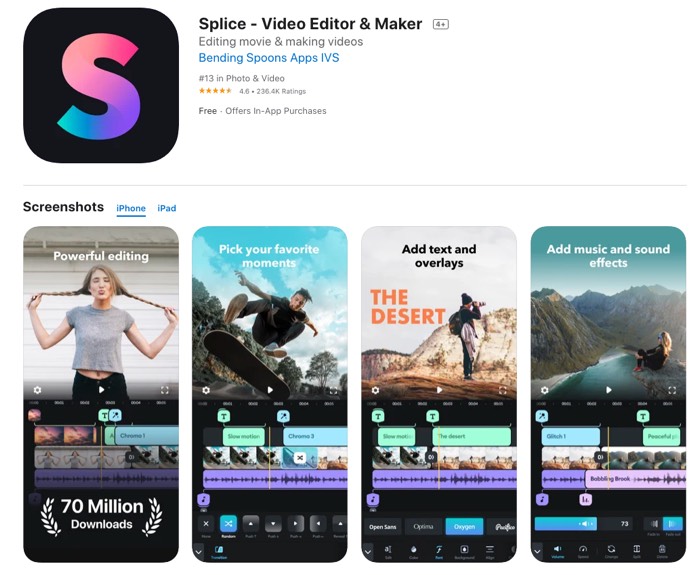 Splice is another great tool to create spicy videos for Social Media. The UI is easy to understand, and the timeline makes it easy to put graphics and blend video clips to the music.
If you have a following on Instagram, you should use Inshot or Splice, pick the one you like the most, invest time learning to edit videos on it.