WhatsApp has recently introduced a new feature called stickers, and it is a better way to express yourself.
Stickers can be used where emojis are not enough to express your emotions. And there are a lot of stickers that you can download and use in WhatsApp.
But you can take personalization of stickers to the next level by turning your own selfies or photos into stickers that you can use inside WhatsApp.
There is an app called Sticker Studio which would allow you to turn your own photos into stickers. You can install the app from the Play Store free of cost.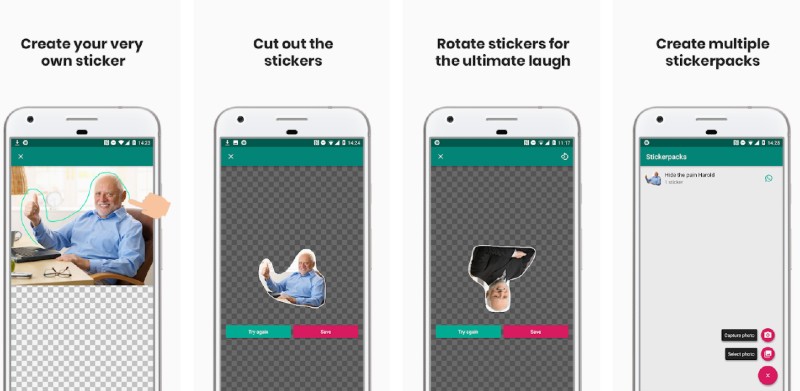 Once you have installed the app you can either directly click photos inside the app or import your existing photos from your gallery, it will then allow you to draw an outline around the portion that you want to turn into a sticker.
There is, however, a few limitations regarding editing photos, such as you cannot zoom in and do precise cropping of photos, but I am sure it will be getting more features as the time passes by.
There is another restriction in the app that you will need to create at least three stickers before you can export a pack of them into WhatsApp the app has a limitation of 10 sticker packs with a maximum of 30 stickers for a pack.
It totals as 300 stickers that you can use to express different emotions, all you have to do is click yourself in different reactions and then turn it into stickers so that you can use it in different WhatsApp groups.
Now that is surely going to take personalisation to the next level.
Sticker Studio is not the only app that will allow you to create your own stickers that you can use inside WhatsApp there are plenty of apps available in the Play Store with different user interfaces.
We will probably be coming up with the list of best apps that you can use to create your own stickers. But for now, you can use sticker studio.