The Apple Watch is an amazing compliment to the iPhone. One of its best features is the ability to use WhatsApp directly from your wrist. Here is a guide on setting up and using WhatsApp on your Apple Watch.
Prerequisites for Using WhatsApp on Apple Watch
Before diving in, an important note – using WhatsApp on the Apple Watch requires having an iPhone paired with the Watch.
If you have the Apple Watch non-cellular version, then you will have to keep your iPhone with you all the time because it will rely on your iPhones connection.
This is why I recommend everyone to go for the cellular version of Apple Watch. Because now then you will be able to use your Apple Watch independently. Check out this article do you know how awesome, an Apple Watch cellular can be?.
Although you are still required to have iPhone with you for setting up the ability to use WhatsApp on your Apple Watch. Continue reading the article for the tutorial.
First step is making sure you have an iPhone with the latest version of WhatsApp on it, and an Apple Watch paired to that iPhone.
Managing Watch Apps from the iPhone
Once you have your Apple Watch set up, you can customize it using the Watch app on your iPhone. This is where you manage Apple Watch settings.
Open the Watch app and select "Apps" to see which installed iPhone apps have an Apple Watch version. These Watch apps are automatically enabled.
Note that not every iPhone app offers an Apple Watch app. Select apps like WhatsApp provide some level of Apple Watch support.
WhatsApp's Limited Native Watch App
Currently, the native WhatsApp support on Apple Watch is limited. You can receive WhatsApp notifications on your Watch and read full messages. However, you can't directly reply to messages from the Watch interface.
The workaround is using Siri on your Watch to record and send WhatsApp voice messages. Say "Hey Siri, send a WhatsApp voice message to [contact]." Then your message will be sent hands-free.
So with only the native app, WhatsApp capabilities are restricted to reading notifications and Siri voice replies.
Using a Third-Party Watch App for Full Chat Access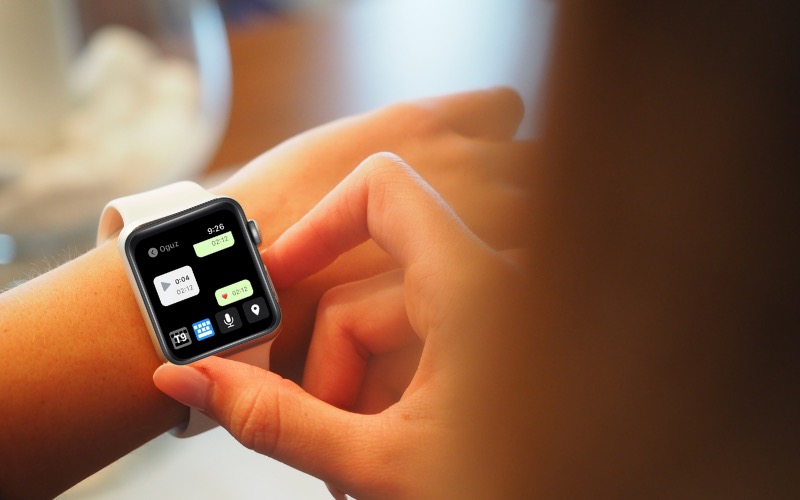 To gain full WhatsApp access directly on your Watch – viewing chats, sending messages, etc – you need a third party Watch app.
Search the App Store on your Watch for "WhatsApp" and you'll find several options. Find the best apps list at the end of this article. Install one of these apps to enable full WhatsApp chat functions from your wrist.
Follow the selected app's setup instructions to link it to your WhatsApp account. Most provide step-by-step guidance during first launch.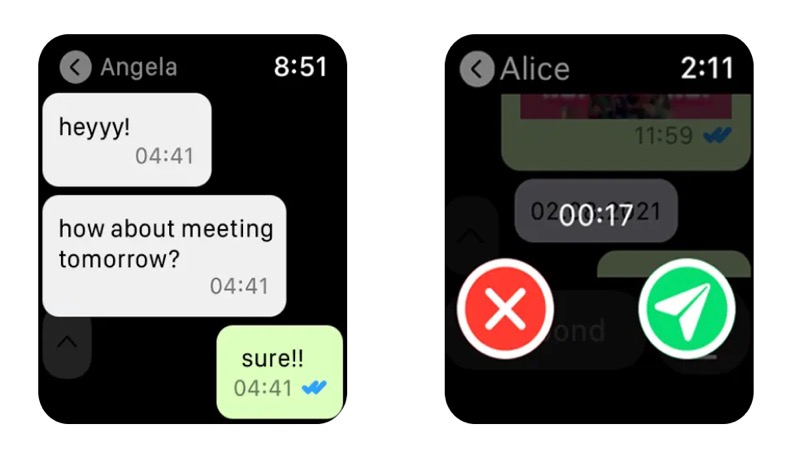 WatchsApp is one such app you can use, although, the process of installing it and setting it up on your Apple Watch is pretty simple. Just follow the instruction mentioned after the installation.
You have to link the WatchsApp with your WhatsApp. Follow the steps.
Open your WhatsApp on your iPhone.
Go to WhatsApp settings tab on linked devices and then
Open WatchsApp app on your Apple Watch
Scan the QR code.
WatchsApp pretty much works like WhatsApp web but on a smallest screen like on your Apple Watch, you will be able to do all the things you can do on WhatsApp web.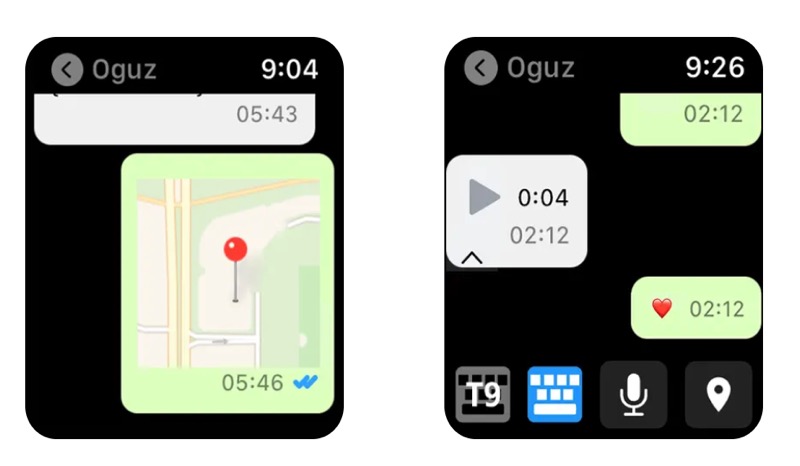 Unlocking WhatsApp's Potential on Apple Watch
While native support needs improvement, with a third-party app you can enjoy the full WhatsApp experience on your Apple Watch.
View chats, send messages, even initiate calls – all without needing your iPhone in hand. It becomes an independent communication device.
So if you regularly use WhatsApp, be sure to install a companion Watch app for maximum convenience. Your inner wrist is the new home for WhatsApp.
Pro Tip: instead of using the tiny keyboard of Apple Watch, series 7 and above, use the dictation feature or try sending voice notes as it's less frustrating and more practical to use WhatsApp on such a tiny device.
Best Apple Watch Apps to use WhatsApp on the Watch
WatchsApp: This is the app we talked about in the article article above. Below some other apps, you might find useful for using WhatsApp on your Apple Watch.
Chatify: Chatify is a live chat software designed to help businesses strengthen their customer relationships. It offers features such as team collaboration, unlimited agents, automated answers, and more1.
WhatsUp: WhatsUp is not an app, but it might be a typo for WhatsApp. WhatsApp is a freeware, cross-platform, centralized instant messaging (IM) and voice-over-IP (VoIP) service owned by Meta Platforms2.
WatchChat: WatchChat is an app that allows you to send and receive WhatsApp messages on your Apple Watch. It offers features such as access to all of your WhatsApp chats, sending and receiving voice messages, replying to chats via keyboard, quick replies, dictation and scribble, and more3.
WristChat: WristChat is an app that brings the WhatsApp experience to the Apple Watch. It uses the WhatsApp Web API to access user messages in a watchOS app and provides an interface designed for the Apple Watch
I would recommend you use your iPhone to install the app.
Check out these amazing Whatsapp tips and tricks that will make your life easier.