Notifications are good, they update you on things that matter to you. They are on your phone, they are on PC, they are there even in real life.
But today we talk about the Notifications from websites you once browsed and it tricked you into sending notifications whenever there an activity on the website.
Welcome to Website Notifications in Google Chrome. Too many websites have started pushing notifications.
Facebook is one of it. And if you use Facebook, like other 1.5 billion people, you know how irritating it can be to keep getting these notifications when you are doing something important.
What worst part? you get notifications when you have not even opened the website. I mean I didn't sign up for this.
Google Chrome has hidden the option to turn if off somewhere deep inside their settings options. But we found it for you. Yes, we care for you. :-)
Anyway, to turn it off, you need to go the Chrome settings by clicking on the Horizontal bar icon on the top right (the Hamburger icon). Then click on Settings and then Show advanced settings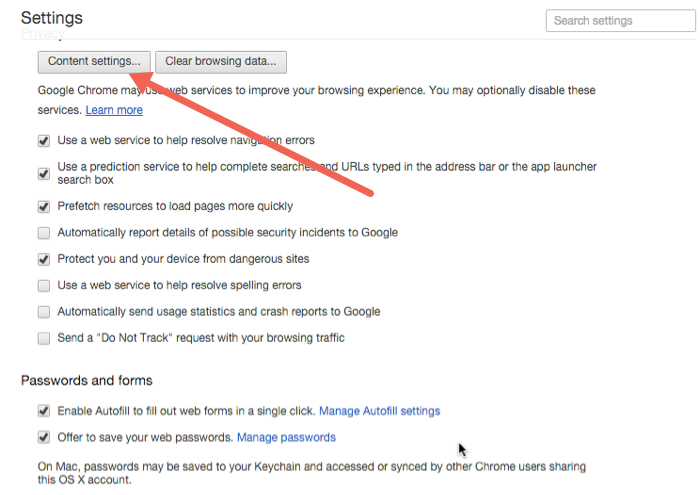 Under the Privacy section, you will find Content settings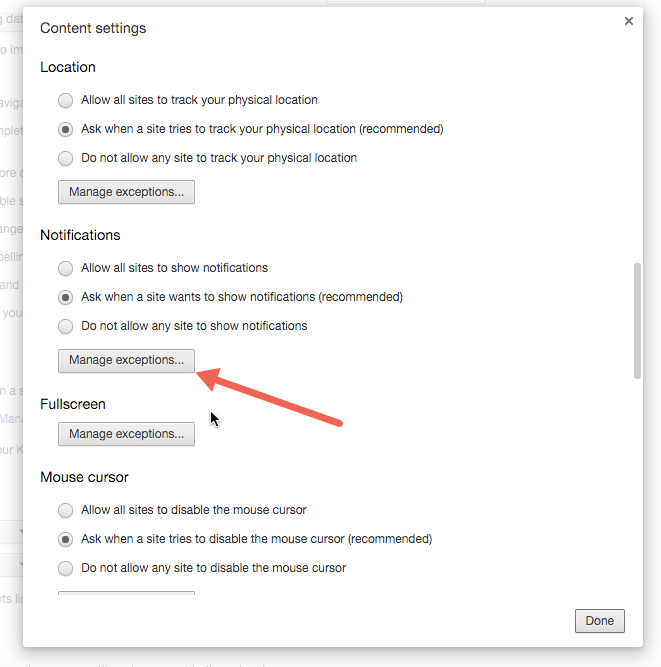 A popup windows will appear and you will have to scroll down to the Notifications section. Here, you can either select 'Do not allow any site to show notifications', it will prevent Notifications from every website.
You might not want it if you are using WhatsApp for Web or need notifications from other and just want to remove a particular website.
Then click on Manage Exceptions.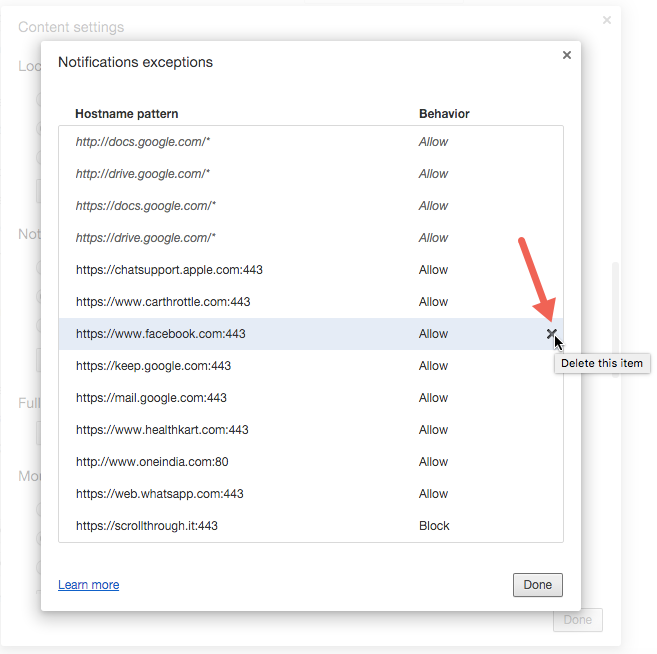 This will give you a list of all the websites that is allowed or blocked, you simply select the website and remove it from the list,
The next time it asks you to send the notification, simply click on Block. and you are good to go.
While we are at it, I want to tell you I just found out how to turn Google Chrome in Full-Screen mode in Mac.
Did you know that already? You are so cool. :-)