You may have heard about GB Whatsapp if you've ever tried looking for some cool things you can do without Whatsapp.
GB WhatsApp is actually a modded version of the WhatsApp app for Android phones and is used by a lot of people who want to get more out of the WhatsApp service, and want to do more than just forwarding Memes to their friends.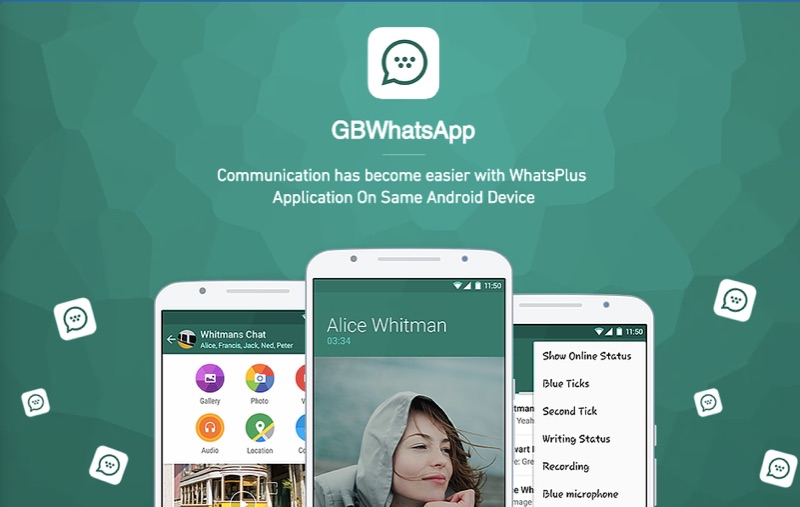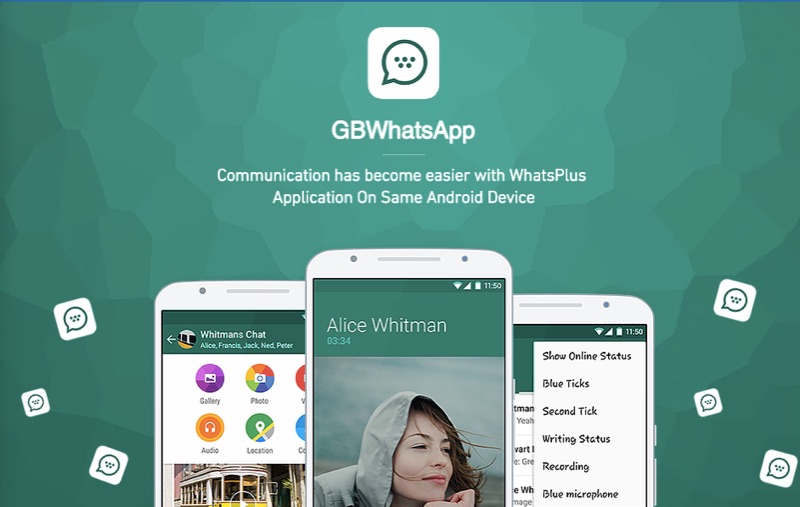 I know my GB WhatsApp introduction sounds way cooler than the WhatsApp itself.
But let me remind you it's a modded version of WhatsApp.
Now, what does that mean?
It means that the APK file of WhatsApp has been modified by someone or a group of people so that it can do things that have been restricted in Whatsapp, such as,
Sharing Longer Videos.
WhatsApp lets people share videos that are 16mb in size or less. It's actually a limitation of the app and making some changes to the app can bypass this 16 MB limit. So the GBWhatsApp lets you set your video limit and this is perhaps the most popular feature of GB WhatsApp.
Hide Last Seen, Read Receipts and even the 'Typing' indicator.
Now, the 'Last Seen' and Read Receipts are something that can be turned off from WhatsApp as well, but the typing message indicator can also be turned off.
Not even that, Gb WhatsApp would also let you show a certain time as 'Last Seen'
Ability to Personalize WhatsApp
The Official WhatsApp app only lets you change the wallpapers in the chat messages or maybe set customized notifications for different contacts, but the GBWhatsApp takes personalization to the next level.
You can personalize every aspect of it, from the WhatsApp icon to the top ribbon to the fonts to how the chats would appear.
For a lot of people, the ability to personalize the WhatsApp is quite a big thing, because we have seen people loving any kind of facelift WhatsApp has got in the past.
So, if you are someone who cares how their WhatsApp should look, then you might want to try this app.
Run Two WhatsApp on One Smartphone
Now, there are quite a few tricks to do it, and we've already shared them on the blog. The GBWhatsApp also lets people run two different WhatsApps on a single smartphone.
This is possible because when you Install GBWhatsApp, it gets installed as a separate app and your WhatsApp remains installed. You can then use another number (maybe the 2nd number on your Dual SIM supported smartphone)
You can use, GBWhatsApp's personalization feature to change the colour of the icon to differentiate between the two WhatsApp apps.
Note: Despite all these cool features GBWhatsApp offers, no one can deny the fact that modified apps will always have a security risk since some changes are made to the official APKs of the apps by people who are not authorized to do so. 
It all depends on how much you trust the person (or the group of people) who is offering the Moded app. 
This website comes as the first result and claims to be the official website for GB WhatsApp, take a look yourself