Of all the less important things about iPhone, one of them is the absence of an App Library, like Android. Every app you installed appears on the homepage, and it is easy for you or anyone else to look at the apps you have installed.
Here's a more comprehensive guide on how to hide apps on iPhone
In the latest update of ios, Apple has brought this feature of organizing apps, which is pretty much like an android app gallery. But it is far from perfect, at least for this use case.
There are many ways to hide apps on your iPhone. You might want to hide a particular app or a bunch of apps on your iPhone for privacy purposes. Maybe you have edited to app an app, and you want to hide it. Maybe ee people around you snoop into your phone, and you want to prevent some apps from their eyes.
To hide an iPhone app from the iPhone Home screen, users should follow some easy steps.
Hide your app in a folder
Fortunately, Apple allows you to add multiple apps into a folder for better organization. The apps you had in a folder are visible from the outside, but only to some extent, and the icons of 9 apps added in a folder would be visible.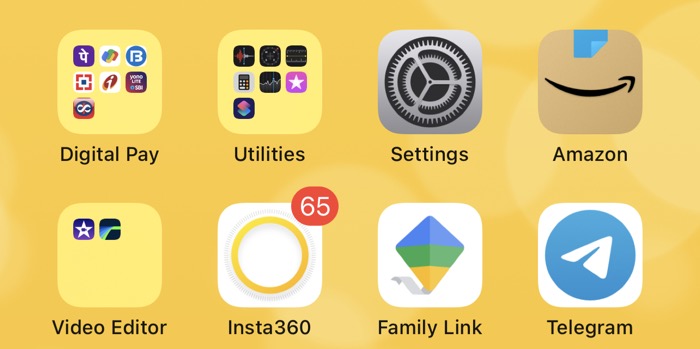 When you add the 10th app into a folder, it would appear on the second page within the folder, and the icon wouldn't be visible from the outside. This makes a perfect opportunity to hide an app on iPhone.
Remove the app from the Homepage on iPhone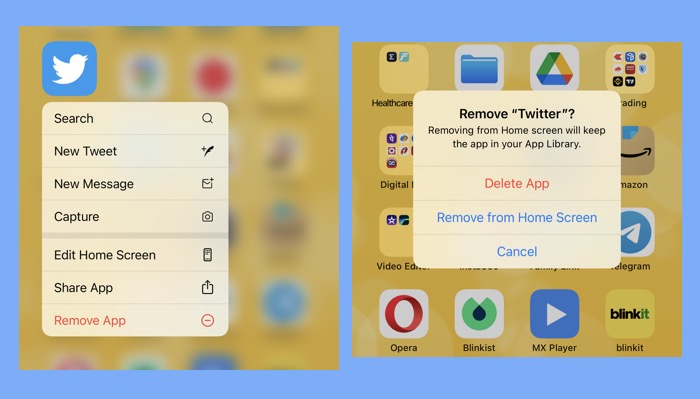 Since the app cal was introduced to the iPhone in ios 15, you can remove an app from the home page for better organization. I like this way better because I can remove the unwanted Apps and reduce the clutter to just two homepages.
One page has all the productivity and essential apps that are used daily. The other page has entertainment and creative apps. All the other distracting, financial, and some apps I don't want anyone else to find do not appear on any homepage.
This is also a great way to organize your home screen on your iPhone and clutter it so that you find exactly the app you want to use without searching for it.
Hide apps from search
The search feature on the iPhone is pretty helpful for looking for precisely the app you want to use without having to scroll through different pages.
But if you're going to hide a particular app, you can also hide it from appearing in the search.
Find Siri and search from the settings app on your iPhone.
Scroll through the list of apps and tap on the app you want to hide from the search.
Turn off 'Siri & Suggestions along with 'Show App'
Use the web version of the app.
If you want to hide an app for purely productivity purposes, it is pretty distracting and takes all your time, or maybe there is another purpose. This dip can also be helpful. If the app you are using also has a web version, you can visit it in a web browser instead of installing the dedicated app.
If you do not want to use your regular browser, you can install any other browser from the app store. My primary browser on iPhone is Google Chrome, and I have Opera Mobile browser installed on it.