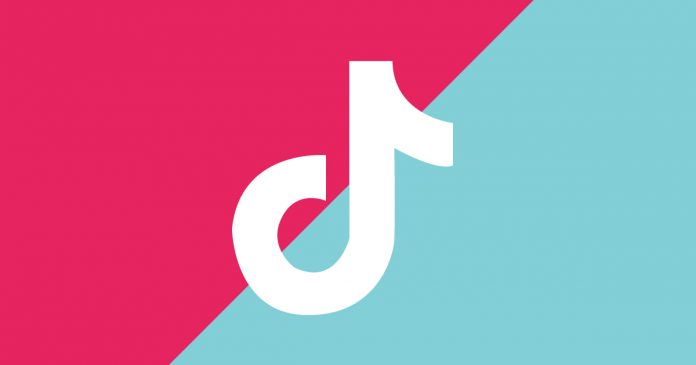 If you are looking to know how you can publish videos on Tiktok from your desktop, continue reading this article to find the solution.
If you have been living under a rock from the last few months there is news for you TikTok has recently surpassed Facebook in the number of downloads on the Android platform.
TikTok is an incredibly addictive mobile-first social media platform, where anyone can put short 15 seconds to 1-minute videos and get any instant fame.
TikTok is the reincarnation of the musical app Musically, which was acquired and then rebranded as TikTok.
While Musically only offered users to put up their videos lip-syncing to music and dialogues, TikTok wants to do more and has been approaching different artists so that the variety of content on their platform can be broadened.
Now you can find educational content related to skills and entertainment and comedy sketches as well.
This is why every brand and every influencer has been joining the TikTok platform.
The good thing about it is that it has got some beneficial features to edit videos before putting them up on the platform. You can add text, emojis, stickers, transitions between clips, change the speed of the clips, and much more.
But if for some reason you want to repurpose your already created content, such as a video from YouTube, Facebook.
Although Tiktok is a mobile-first platform, and you should be creating different content for it, there is no harm in repurposing the content that you have already published on other social platforms.
However, if you need to make some changes to the content, such as the format, which is a vertical format for TikTok videos, you can easily do that in any editing software, like the Adobe Premiere Pro or Final Cut Pro.
If you have got your video that you want to upload on Tiktok, on your desktop, it will be easier for you to upload it directly from your desktop.
The upload option on Tiktok from the desktop is not easily visible on the website. But there is an option to do it.
You have open TikTok.com in your browser, then click on the watch now button that appears on the top right-hand side of the webpage.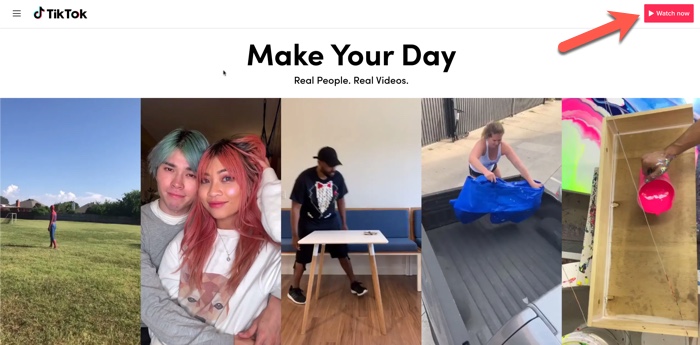 It will open another page, which will show trending videos and top creators from TikTok. You can find the upload option on the top right-hand side.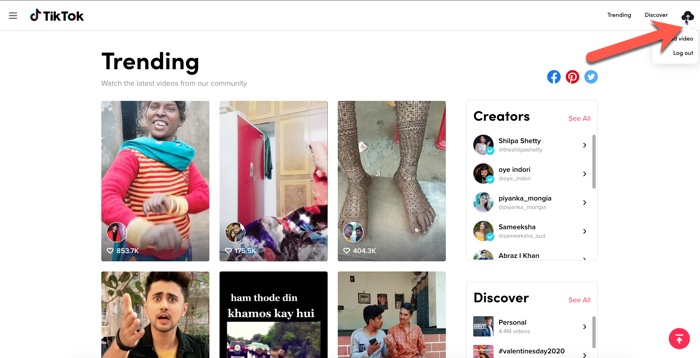 When you click on the upload option, you will be taken to the login page where you can log into TikTok.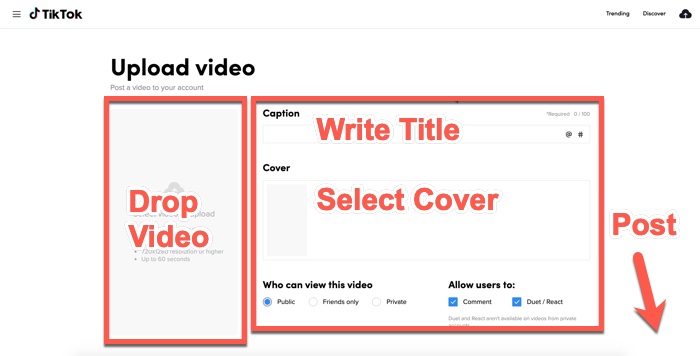 You will then be taken to the upload page. You can drag n drop the video you want to upload or select it by going to the file path.
You can write a caption for the video and even also select the cover photo from the video. And then click on the post button to publish it.
If you want to make some changes to your account, you will need to use the mobile app for that, as their web version only allows you to upload video content and watch videos from other creators.