Apple finally announced and showcased the next version of their Mobile OS, the iOS9 at WWDC 15 on 10th June.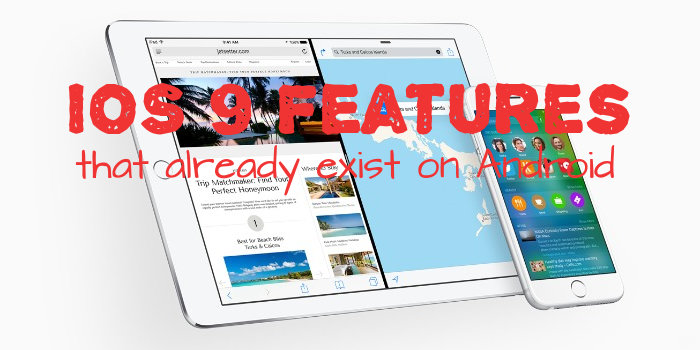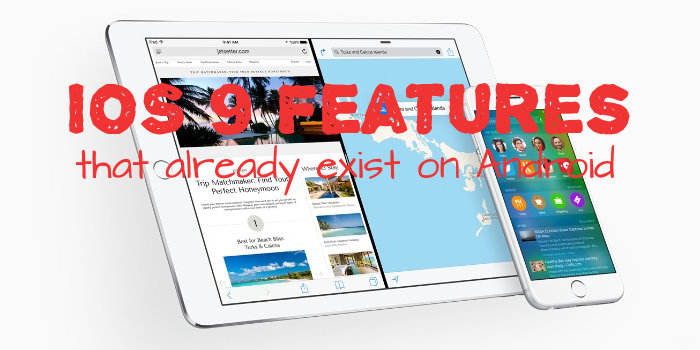 Everyone seems to be singing all the praises they have for the tech Giant. iOS9 is revolutionary, actually, every next upgrade from Apple portrayed as revolutionary, that is company's style. Let's save that debate for another post and focus on the new features of iOS9 Apple borrowed from existing companies.
The Proactive Assistant – Siri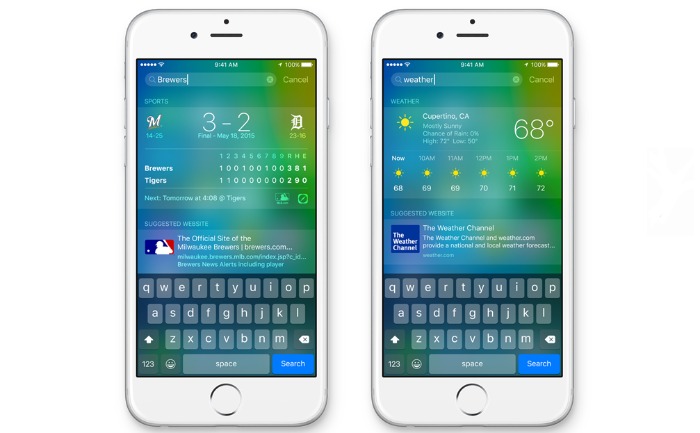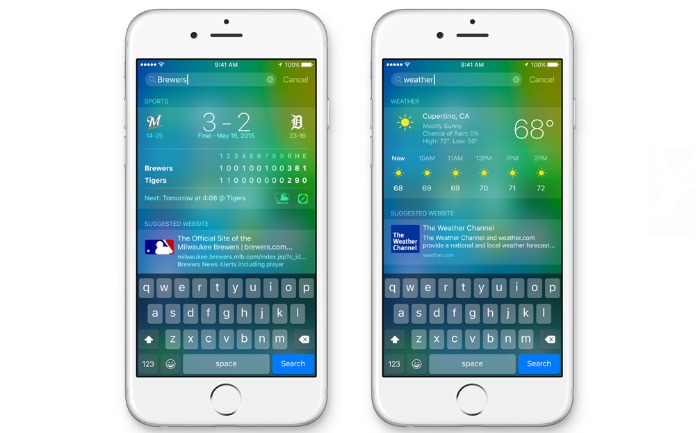 Siri gets an upgrade in iOS9, it is now smarter than before, 40% more accurate than the last upgrade and gets over a billion requests in a week. And now you can ask Siri to do things that were only possible in Google Now. I mean, Siri can now look into other Apple apps and notify what's relevant to you.
For example, Apple's disastrous Maps are finally graduating, with more features coming to them, now it can tell you things like when you should leave for your meeting, depending on the traffic conditions of the route it suggests you, so that you don't get late.
It's quite an interesting feature, I know it because I have been using it from last two years and its called Google Now. There is an article on Forbs with all the praise to Apple and they have predicted this to be the fall of Google Now.
Muti Tasking with Split screens and Slide Screen
In iOS9, users can finally run two apps at one, by sliding another app users can actually view two apps at one, users can also split the screen into a ratio of 50:50 or 70:30 to work on two all at once. It is a new step in the way of multi-tasking and more power to the group of people who use their iPad as their primary computers.
It is a new step in the way of multi-tasking and more power to the group of people who use their iPad as their primary computers. You will be able to drag things between to apps.
Samsung came up with this split screen feature when they launched their Galaxy Note 10.1 in 2013. So, Apple is just catching up with Samsung on this.
Picture in Picture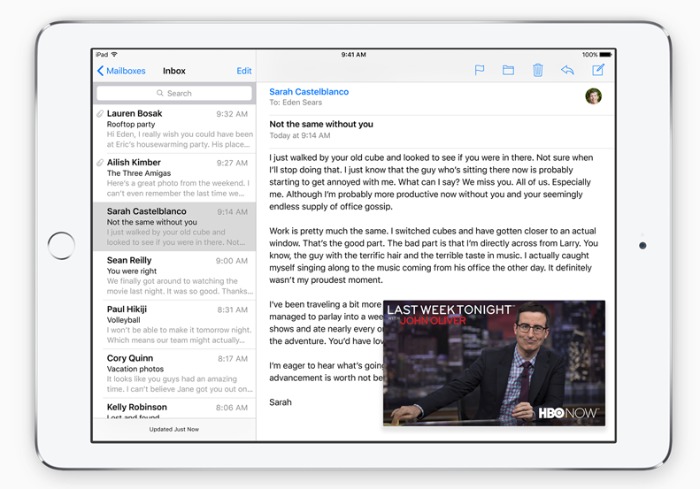 Picture in picture is a feature where you can keep watching a Video while working on your document or email while, quite an innovations you see.
But that was available on Android Powered Tablet PCs, especially the ones Samsung brings every fortnight, and there are plenty of them, since, I think, 2013.
Battery Saving Mode 
Apple now adds a feature to iOS9 which can be enabled to get few extra hours of battery life. Apple decides to call it revolutionary and makes you feel no one really thought about that, ever.
But it is pretty much the same as it is on Android OS since a long tine, every other Android Smartphone has a feature where the phone goes on a light mode to save battery. So, let's not call it innovative Apple.
A news App that looks and feels like Flipboard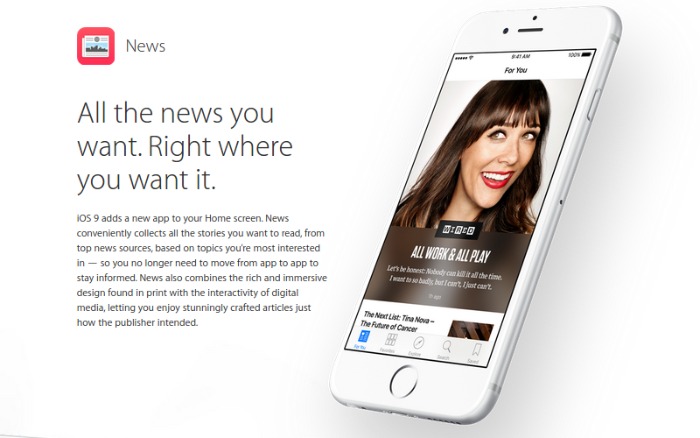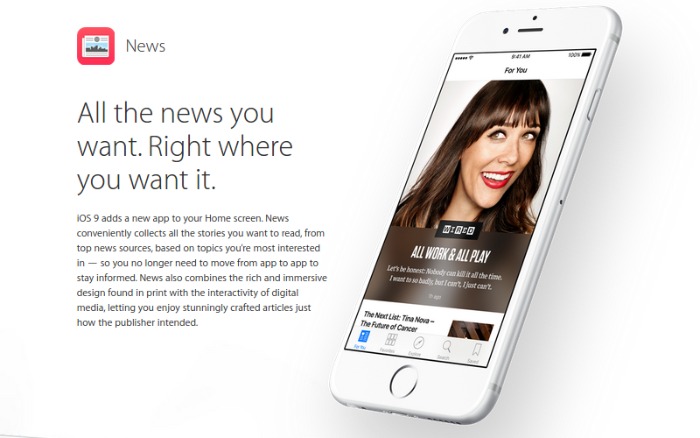 Apple's newsstand is a place where no one goes to read the news. and yet it is a part of iOS8, Apple is giving another shot at making users read more Apple and non-Apple related news by introducing an app where you can add news sources and read them in a beautiful layout.
The app will learn your reading pattern and offer you more content based on what you usually read on the app. This is a good part it if actually works, but the look and feel of the App is just like another popular app called Flipboard.
Publishers will be partnering with Apple to work on making their content look good on this new layout. Something Facebook is doing currently, plus the Facebook will also share Advertising revenue.
Whereas nothing of that sort is known about Apple's news app.
The iOS9 beta has been made available for the curious ones, the public beta will be available in July and the final version will be available after Summers. So are you excited about iOS 9.